I just wrote and deleted several introductory lines attempting to open with some witty excuse for buying sex toys, but the truth is, no excuse is needed. Sex toys are, as the name more than suggests, sexy. That's reason enough for bringing them into your bedroom (or wherever: The couch, the shower, the yard — we don't judge). You're here looking for the best sex toys, not some smarmy syntactical foreplay.
So let's get to the sex toys, shall we? These are the perfect items to heat things up this winter, especially with Valentine's Day right around the corner. If you're looking for the best male sex toys, many of these will deliver for solo practitioners as well. Couples' toys? We've got you covered with solid suggestions for spicing things up between the sheets.
Zalo Bayek Vibrating Couples' Rings
Zalo makes a bunch of fun playthings, but this piece in particular is sure to get both partners buzzing. Designed with versatility in mind — not to mention style — the Bayek is capable of providing vibration to both partners simultaneously, internally or externally depending on how it's worn. It also includes a remote control and can be linked to an app on your phone via Bluetooth, allowing you to buzz your partner from anywhere.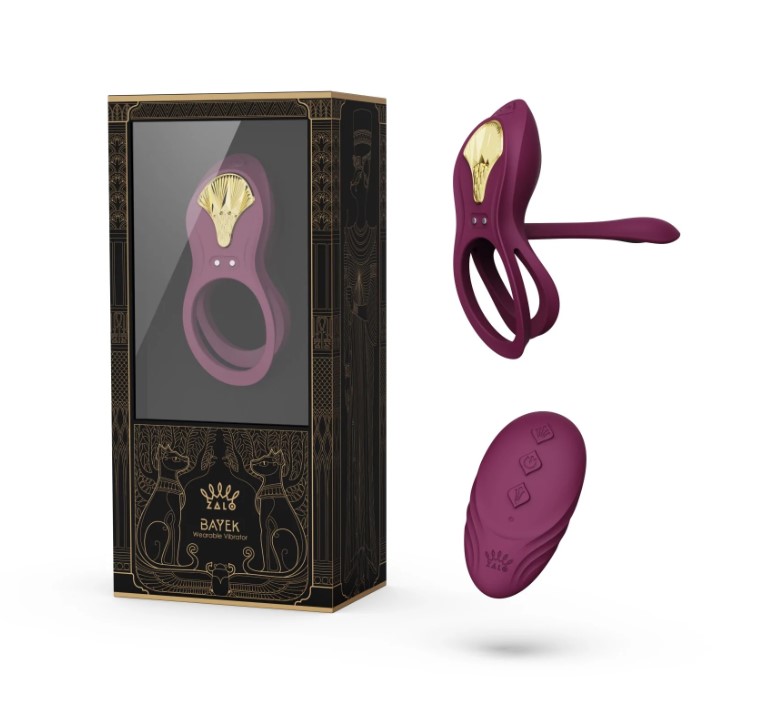 Zalo Bayek Vibrating Couples' Rings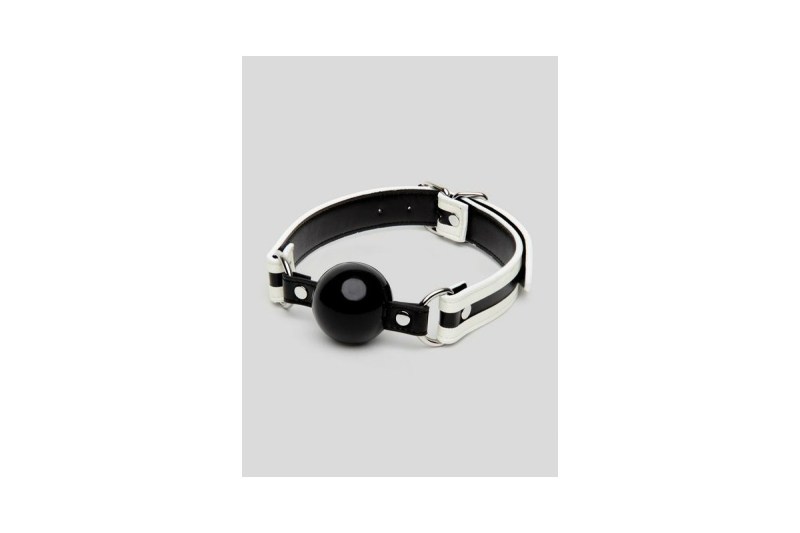 Bondage Boutique Glow-in-the-Dark Silicone Ball Gag
Sometimes you just want to shut your partner up — in a fun way. While this ball gag from Bondage Boutique doesn't exactly reinvent the wheel, it does offer a fun glow-in-the-dark factor to the formula that's a lot of fun when the lights go out. It's also durable and well-designed — as comfortable as you want it to be and built to last through multiple play sessions.
Bondage Boutique Glow-in-the-Dark Silicone Ball Gag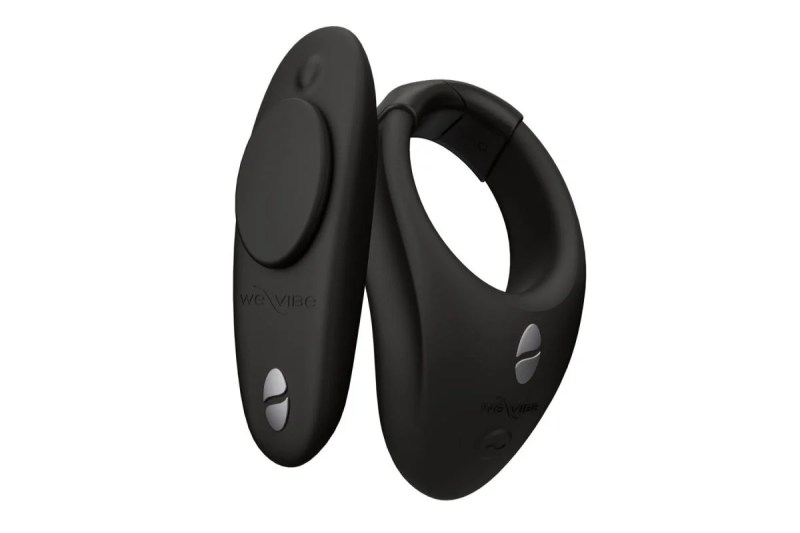 We-Vibe Tease Us Set (Moxie and Bond)
This fun set includes a powerful Moxie panty vibrator as well as a Bond vibrating cock ring, both of which are controlled by either partner via an app. Each vibrator is discrete, meaning you can wear it under your clothes without attracting attention. You see where this is going, right? Buzz your play buddy whenever you think they deserve a tease.
We-Vibe Tease Us Set (Moxie and Bond)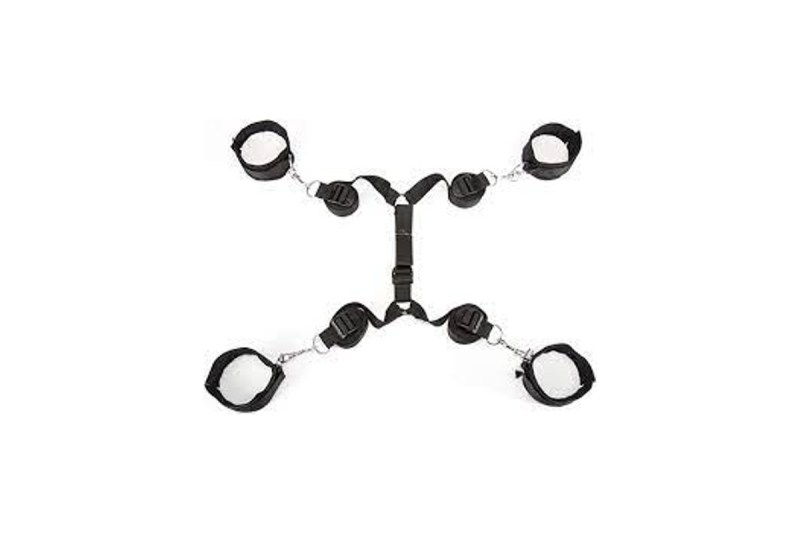 Bondage Boutique Bound to Please
Perfect for when your partner needs to be restrained and put in their place, this restraint set from Bondage Boutique is great because it's easy to slide beneath a mattress, affix your special someone into place, then remove when playtime is over. It's also well made and durable, so your partner won't be going anywhere until you're good and ready to let them.
Bondage Boutique Bound to Please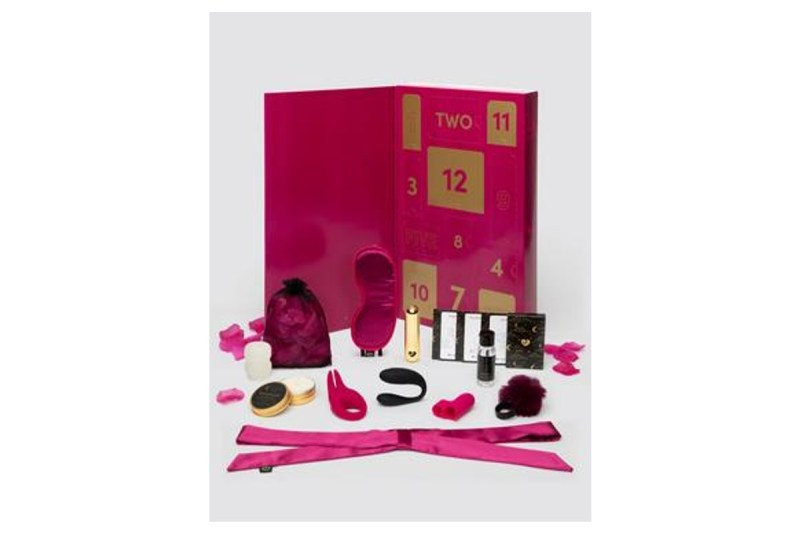 Lovehoney X We-Vibe Sweet Seduction Couple's Sex Toy Gift Set
Lovehoney and We-Vibe teamed up to produce this playful package that includes a We-Vibe WV50 (which provides stimulation to both partners simultaneously), a bullet vibrator, an eye mask, vanilla massage oil, a mini head stroker, a set of satin restraints, a sandalwood-fragrance candle, a rabbit cock ring, a faux feather tickler, a sexy card game, a bullet vibrator-compatible finger sleeve, and reusable rose petals. This is an ideal package if you're new to sex toys and looking to explore.
Lovehoney X We-Vibe Sweet Seduction Couple's Sex Toy Gift Set
Frequently Asked Questions
What's the best material for sex toys?
Many cheaply made sex toys are filled with toxic chemicals called phthalates that have been linked to a range of severe health conditions. They're also made of porous materials that provide an easy place for bacteria to grow and are difficult to wash. For sex toys that will be in or near your genitals or mouth, look for silicone. While it tends to be more expensive than other materials, it is nonporous, more durable, and made with body-safe materials.
What does BDSM mean?
BDSM stands for "Bondage and Discipline, Dominance and Submission, Sadism and Masochism." This is a title given to an extremely wide range of sexual preferences that tend to pertain to the enjoyment of physical or psychological control and sometimes pain. BDSM can be used to describe a single sexual experience or an ongoing lifestyle.
How should I clean my sex toys?
This depends on the material. For penetrating sex toys made of silicone or similar materials, you can usually simply wipe them with a wet paper towel, scrub them gently with some antibacterial soap, then rinse them off before allowing them to dry. Whatever you do, don't store sex toys wet; this can cause bacteria to grow. Some sex toys can even be washed in the dishwasher. For non-penetrative toys like restraints or costumes, you may be able to machine wash. In some cases, toys must be washed by hand. Check the manufacturer recommendations.