On the prowl for a super funny improvised podcast? In this round-up, we're going to introduce you to some of the best improvised podcasts on the internet. Though they traverse many different genres (Fantasy! Sci-fi! Musical theater! Oh my!), they're all good for a deep belly laugh and are 100% made up on the spot.
Hello from the Magic Tavern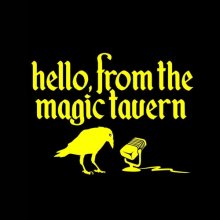 Hello from the Magic Tavern is one of my personal favorite improvised podcasts. It follows the adventures of Arnie Niekamp, who fell through a magical portal behind a Burger King and into the mystical realm of Foon. Each week, he interviews different characters he meets in the world, beaming up the results to us listeners via a very weak Wi-Fi signal. It's hilarious, fantastical, and downright silly as Niekamp and the guests improvise their way to absurd comedy gold.
Listen
Teacher's Lounge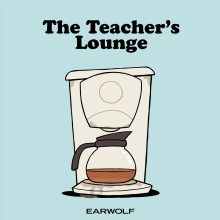 Featuring the comedic talents of hosts Drew Tarver, Dan Lippert, Jon Jackey, and Ryan Rosenberg, Teacher's Lounge is an improvised podcast that catches listeners up on the goings-on at the fictional Hamilton High School. Each week, the four "teachers" interview guests who play various characters at the school and, let me tell you, it is wild. Though the episodes vary in quality, they've all got a zany energy to them that makes them super goofy and enjoyable. This is highly recommended if you like your comedy manic and "out there."
Listen
The Dead Author's Podcast
The Dead Author's Podcast ran from 2011 to 2015 and features star Paul F. Tompkins as the time-traveling H.G. Wells. As the author, he zooms through time and space to interview long-dead writers about their lives, their artistic processes, and whatever other subjects come to mind. There are a ton of episodes available in the archive, so you can hop around to your favorite improvisers/authors and enjoy the pod at your leisure. It could be a great option for folks who like their comedy sharp and literary.
Listen
Offbook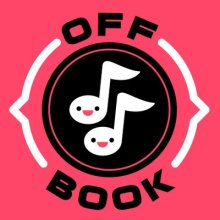 If you're looking for a fabulous improvised musical, Offbook is the podcast for you. If you're not familiar with improvised musicals, they're basically entire shows that are made up on the spot, full of original songs, choruses, and capital D Drama. Here, stars Jessica McKenna, Zach Reino, and a weekly guest spin truly fantastic tunes out of a single suggestion. As a Broadway lover myself, this podcast always hits the right note (pun fully and unapologetically intended).
Listen
Mission to Zyxx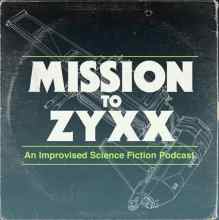 Mission to Zyxx is an improvised, long-form, sci-fi space opera. Gulp. That's a pretty big claim for a podcast to make, but this one more than lives up to the premise. Featuring a rotating cast, the pod follows a rag-tag group of ambassadors as they attempt to make peace with all the disparate citizens of the Zyxx Quadrant. If your idea of a good time is a heady adventure that's heavy on plot, mischief, and goofy asides, this podcast might just be the one for you.
Listen
Improv4humans
Headed by well-known improviser Matt Besser (who founded the Upright Citizens Brigade along with Amy Poehler, Matt Walsh, and Ian Roberts), improv4humans is one of the most popular and consistent improvised podcasts around. The show features Besser each week but swaps in new guests for a totally improvised episode every time. There's no real narrative here, which allows the comedians to explore varied and strange universes. Definitely a must-listen for anyone even vaguely interested in the world of improv comedy!
Listen
If you burn through all of these, you should check out our favorite podcasts for road trips, our top overall picks, the best fiction podcasts, podcasts to listen to during your workout, some great options for commuting and working, a few sports-centric podcasts or hilarious comedy ones, or The Manual's own podcast. If you're new to podcasts, you'll need one of the top apps for listening.
Editors' Recommendations