When podcasts really took off as a medium for everyone, true crime stories became one of the most popular genres. We all love a good scare, after all, especially from the safety of home. When Serial Season 1 dropped, suddenly everyone was an investigative reporter, part-time detective, and aspiring lawyer. There's something special about investing in a true crime podcast binge. You're not just on the edge of your seat; you feel like you're a part of the story. In a well-told true crime podcast, the story feels like it's unfolding for you in real time and right in front of you.
With so many true crime shows out there, there's surely something for every palate. From international conspiracies to horror podcasts about murders that rocked small towns, the true crime podcast genre contains multitudes.
Not all of the best podcasts are created equal, however. From low-quality audio to poor research to, well, just about everything else, the true crime podcast genre is wide and deep. Trying to wade through to find the best of the best can be intimidating, especially if you're new to the genre, which is why we've decided to find the best podcasts for you. Stay safe out there, intrepid listeners, and check out these spooky podcasts that we consider some of the best true crime podcasts — if you dare.
Casefile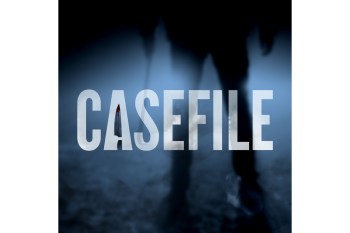 Casefile started in 2016 as a side project to tell the stories of the murders of Christine Sharrock and Marianne Schmidt (the Wanda Beach Murders). The host of this true-crime podcast is unknown, but he's affectionately known as "Casey" to fans, who gave him the nickname based on the name of the show. Casefile is an award-winning true-crime podcast that dives deep into the circumstances, investigations, and trials of both solved and unsolved cases from all over the world. Wondering where to start? This Google sheet includes ratings for each episode.
Tom Brown's Body
It was 2016 in the panhandle town of Canadian, Texas when a popular teenage boy went missing. In 2018, his bones were found beneath a tree outside of town. Now, it's a few years later and no arrests have been made, but every suspicion possible has been raised. Tom Brown's Body follows this remarkable, haunting, and continuing story. 
Paper Ghosts
Investigative journalist and true crime author M. William Phelps delves deep into the long-cold case of four missing girls who disappeared in the 1970s from closely connected New England towns. This pod doesn't just reveal the story of these cases, but it also unveils new information about how they may be connected. 
Son of a Hitman
Legendary man of the people Woody Harrelson has a storied acting career, but he also had a storied childhood. You may have heard (and subsequently gasped when you found out) that Woody Harrelson's father was Charles Harrelson, a murderer who may or may not have been involved in the assassination of President John F. Kennedy. 
Serial
No true crime list is complete without the OG. Serial takes on a new complicated crime every season, and it's currently rolling out its fourth, but it's tough to beat the original deep dive into the case for and against Adnan Sayed. The subsequent seasons, while maybe not as sensational, are no less stellar and scintillating. 
Generation Why
New to true crime? Start here! Generation Why has been going strong for nearly 10 years now, and the strength is in its great hosting. Aaron Hebel and Justin Evans have deeply honed their craft over the years and have an enormous stockpile of episodes for you to dive into this year in which they share their theories and discuss their opinions on all things true crime. 
Morning Cup of Murder
So you want something that's like The Daily that gives you a once-a-day dose of dastardly deeds? Look no further than Morning Cup of Murder. This show is short, digestible, and easy to get into when you're getting ready in the morning or waiting for your other favorite true crime pod to come out during the week. 
American Scandal
Wait, murder isn't the only crime! American Scandal takes on different stories every season, but it's one of the most deeply researched and informative crime podcasts on the market right now. Whether you want to dig into the Iran Contra affair, Enron's crash, steroids in baseball, or some other controversy from America's past, American Scandal is a great place to find deep dives into all different kinds of crime. 
Up and Vanished
If you love the investigative stuff, definitely check out Up and Vanished. Atlanta filmmaker Payne Lindsey looks into the lesser-known cold cases of Tara Grinstead and Kristal Reisinger in its first two seasons, respectively. Lindsey aims to shine a light on these cases, and he's managed to create a pretty compelling podcast in the process. 
Someone Knows Something
How do cases go cold? And when they do, how does that affect the loved ones of those who are missing? Someone Knows Something aims to answer those questions and more as host David Rigden speaks to the friends and families of the victims of heinous crimes and mysterious acts. 
Fake Heiress
From BBC Radio, Fake Heiress is a closer look at the crimes of Anna Delvey. In 2013, "Delvey" moved to New York from Germany and made her way into celebrity society as a young socialite pretending to be a German heiress. 
Hunting Ghislane/The Followers
A timely podcast (and perhaps some of the heavier material on our list), Hunting Ghislane asks and answers a lot of the lingering questions surrounding Ghislane Maxwell, daughter of a disgraced billionaire and partner to Jeffrey Epstein. Reporter John Sweeney investigates where Maxwell came from, who she came to be, and the criminal charges she's been convicted of in the early episodes of this podcast before switching over to true stalking stories.
Editors' Recommendations