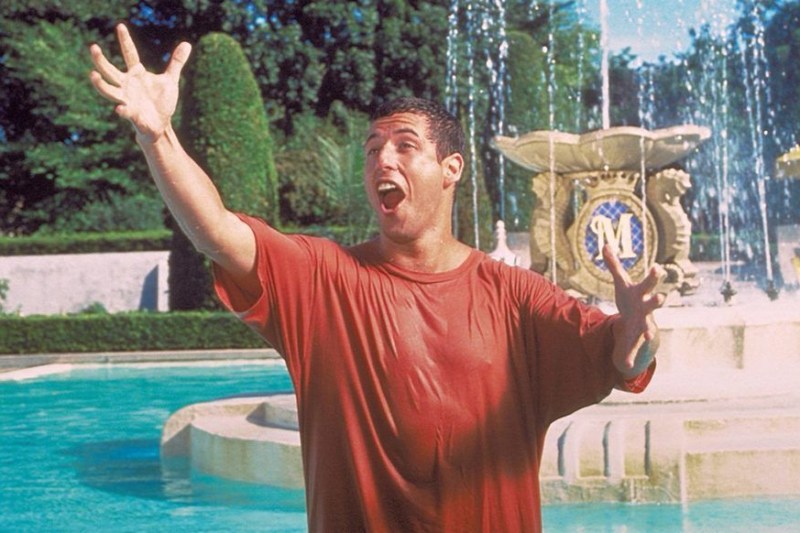 A name that is and has been synonymous with goofy comedy movies for decades, Adam Sandler has brought a style of his own to a generation that either loves or hates him. Either is acceptable, as out of the close to 50 movies he's starred in, it's fair to say that maybe half of them are worth watching. That is, unless, you're a die-hard Sandler fan. But you have to admit that if you had the chance to fly all your closest friends to some island destination and make a few million bucks while you do it, you probably wouldn't care too much about the critics.
People who grew up with Sandler have been through one hell of a ride. From endlessly quotable comedy classics such as The Waterboy, Billy Madison, and Happy Gilmore to his later and surprisingly successful dramas, Sandler forever inhabits a place in the hearts of millennials. Besides his wide array of movies, Sandler also has some incredibly memorable skits from his time on Saturday Night Live. Because of his honorable comedic history, I'm sure we can agree that judging him from a handful of movies like Jack & Jill or The Ridiculous 6 wouldn't be fair. This is why we are here to praise Sandler for his achievements on screen, not his failures — though the aforementioned are abominable.
Looking for movies to stream right now? We've found the best Netflix movies, Amazon Prime Movies, and Hulu movies to watch.
Editors' Recommendations