While you probably know him best for being one of the most popular stoners in pop culture, Seth Rogen has become one of the biggest actor/producers in Hollywood. Not surprisingly, a lot of the movies he's helped get made, whether he starred in them or not, are chock-full of humor that is perfect for both stoners and anyone who just likes to laugh. Rogen's cultural impact has been huge, and it comes from relatively humble Canadian beginnings.
Movies with Seth Rogen have tended to do well, even if there are a few more forgettable titles mixed in as well. And, whenever he's done something a bit more dramatic, he's pulled that off as well. Wherever you try to slot Rogen, he usually fits, which is why this list of Seth Rogen movies is pretty diverse. Don't get us wrong, there's plenty of comedy here too. Rogen's made plenty of great ones, and some of them made the cut for this list.
11. Knocked Up (2007)
Genre
Comedy, Romance, Drama
Stars
Seth Rogen, Katherine Heigl, Paul Rudd
In classic Judd Apatow fashion, Knocked Up is a mix of outrageous comedy and more conventional family values. Ben Stone (Seth Rogen) is a Canadian illegal immigrant man-child living with his best friends who are trying to start a porn site that they think is more innovative than it really is. Alison Scott (Katherine Heigl) is a type-A Hollywood reporter who is on the rise in her career but still likes to have fun. When the two of them meet at a club and have an alcohol-fueled one-night stand, they rediscover each other a few weeks later only to realize that she is pregnant, and they set about preparing to raise a baby. The movie maintains a fairly tricky tonal balance, and it can be a bit paternalistic, but there's a reason Knocked Up was such a sensation when it was first released, and huge chunks of it still hold up.
10. Neighbors (2014)
Stars
Seth Rogen, Zac Efron, Rose Byrne, Dave Franco
Directed by
Nicholas Stoller
Neighbors is loud, obnoxious, and pretty dang funny if you can get on its broad wavelength. The movie tells the story of two new parents who get some new neighbors (a wild and rowdy fraternity), and do everything they can to either stave off or destroy them. Co-starring Rose Byrne and Zac Efron, the comedy performances in Neighbors are quite strong,but there is a fair amount of low-brow humor on display that may or may not be to your liking.
9. The Interview (2014)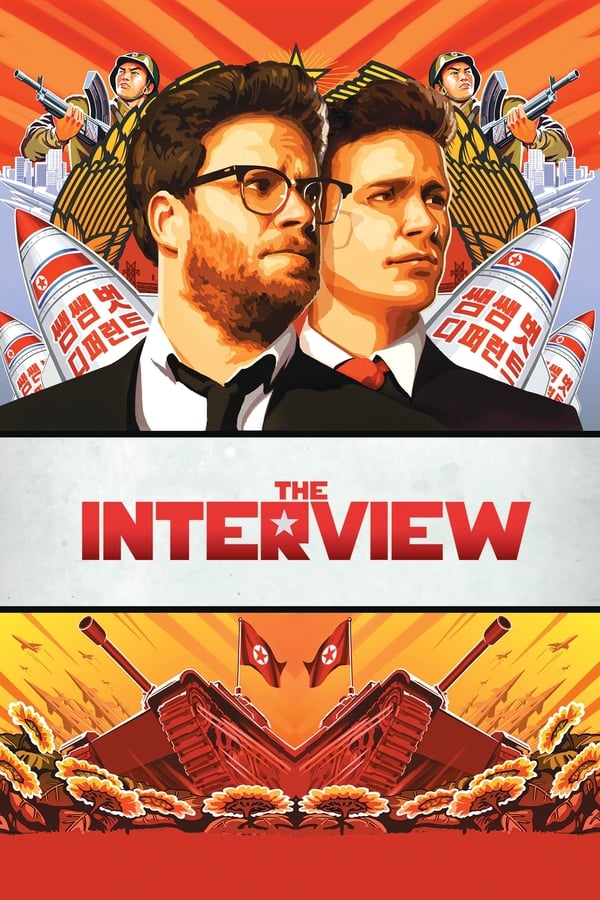 Stars
James Franco, Seth Rogen, Lizzy Caplan
Directed by
Seth Rogen, Evan Goldberg
Riddled with controversy and global tension at the time of its release, The Interview was controversial even before it debuted. The film follows two American pop culture journalists (Seth Rogen and James Franco) who travel to North Korea, where they have been openly invited to interview Kim Jong Un but have been recruited by the CIA to assassinate him. There are certainly a few laughs to be had here, but this film was one that Rogen once said in an interview he wished people had scrutinized "a little more" before it was released into a political climate that wasn't really ready for it.
8. Paul (2011)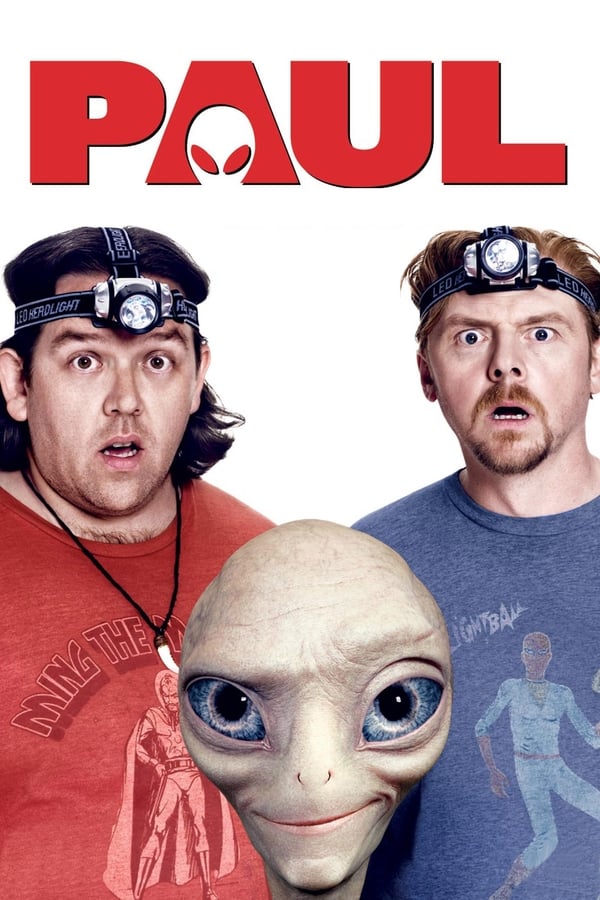 Genre
Adventure, Comedy, Science Fiction
Stars
Seth Rogen, Simon Pegg, Nick Frost
One that you won't find on most "Best Seth Rogen Movies" lists, Paul is an all-out nerdfest of endless sci-fi movie references and cameos. The film follows two British super nerds who go on a road trip tour of the most famous American UFO hotspots to experience a possible "close encounter," which is exactly what they get. Rogen plays Paul, a stranded alien who has been subject to tests and interrogations and is the basis for much of our popular understanding of what aliens would be like. Despite the fact that this is simply a voiceover performance for Rogen, the foul-mouthed, party boy alien is a perfect role for him and Paul deserves a lot more credit than most people are willing to give it.
7. Take This Waltz (2011)
Stars
Michelle Williams, Seth Rogen, Luke Kirby
In one of his more dramatic roles, Take This Waltz follows Margot (Michelle Williams), a woman in her 30s who is happily married to a goofball named Lou (Seth Rogen) but starts to envision a new life when she falls in love with their passionate and artistic neighbor. Take This Waltz goes into some very real territory about relationships and their stagnant periods, detailing what it means to feel an urge to escape, but ultimately warns against it. Rogen's character is, at first, just the silly guy you might expect him to play, but he proves to be a more weighty dramatic actor than you might expect by the movie's end.
6. The Night Before (2015)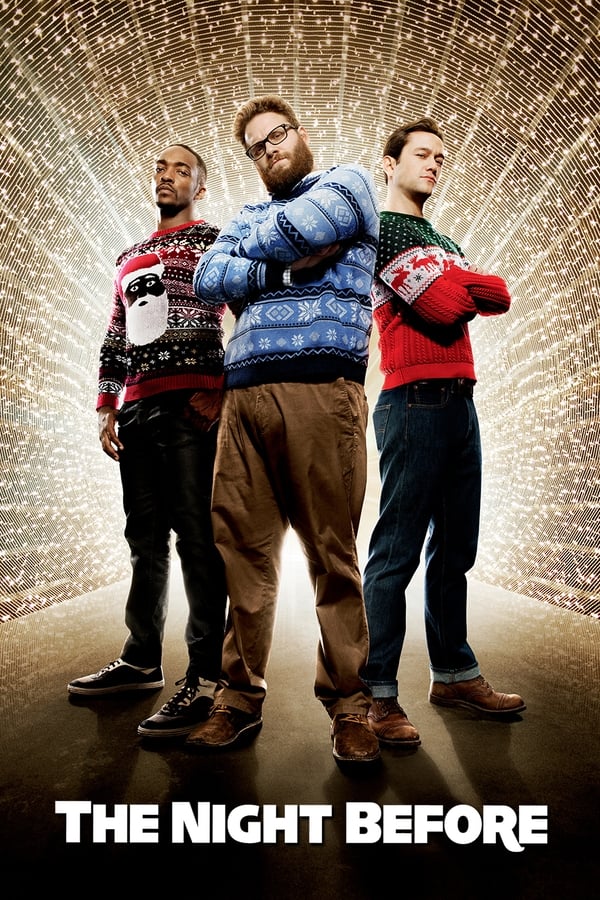 Genre
Comedy, Adventure, Fantasy
Stars
Joseph Gordon-Levitt, Seth Rogen, Anthony Mackie
Directed by
Jonathan Levine
A worthy addition to the list of raunchy, ridiculous Christmas comedies, The Night Before has everything you might want from this kind of movie. The film follows three lifelong friends who have a long-running Christmas tradition of debauchery and bingeing; unfortunately, they realize they'll have to grow up now that Isaac (Seth Rogen) has a baby on the way. Since it's their last year of the tradition, they go in search of the most epic Christmas party they can find in NYC. The movie is evrery bit as rauncy as you might expect, but it's also unique in the way it celebrates friendship and family in the Christmas spirit by saturating it with drugs, alcohol, and non-stop stimulation.
5. Pineapple Express (2008)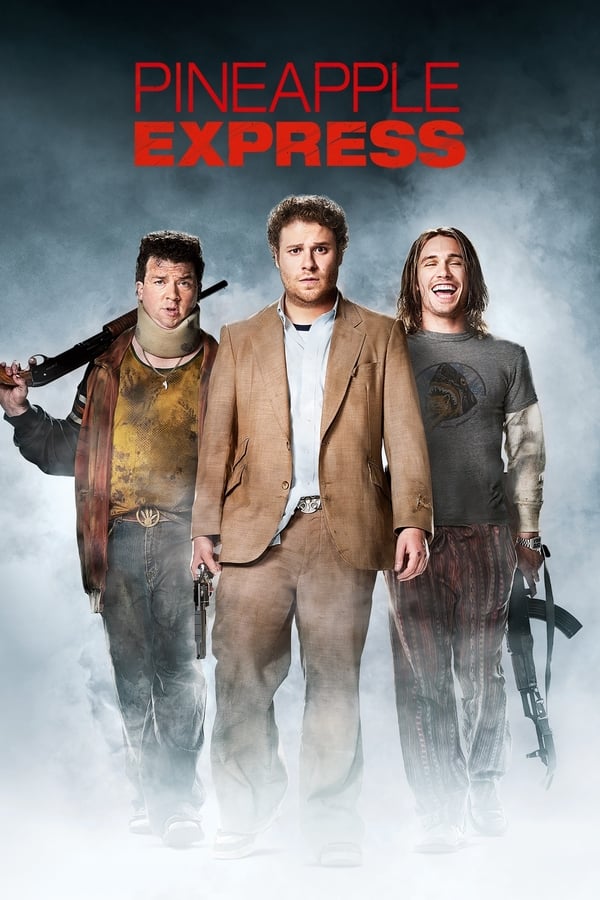 Genre
Action, Comedy, Crime
Stars
Seth Rogen, James Franco, Gary Cole
Directed by
David Gordon Green
In his second big writing and starring hit after Superbad, Pineapple Express established a new era of stoner comedies. Following a process server named Dale Denton (Seth Rogen) who witnesses his next "client" brutally murder somebody in his home. When it turns out that "client" (Gary Cole) is actually the top dog of the local underground marijuana industry, Dale and his regular dealer (James Franco) have to get lost for fear of retribution. Full of quotable one-liners and unforgettable comedy moments, this legendary stoner flick might be the closest thing to Up in Smoke for a younger generation.
4. This Is the End (2013)
Stars
James Franco, Jonah Hill, Seth Rogen
Directed by
Seth Rogen, Evan Goldberg
If you thought some of the other movies on this list were both raunchy and absurd, just wait until you see This Is the End. This movie turns the apocalypse into a satirical work of comedy brilliance that also makes use of some impressive visual effects. Following a group of Hollywood stars who are all trapped inside James Franco's house when the biblical apocalypse strikes, the movie is really about the massive egos and baggage they have as a group. The movie's exaggerated characterization of each of its central actors is part of the appeal, and the final product is genuinely hilarious. The absolute highlight of this movie is its opening, though, when we get to see hilarious cameos from Michael Cera, Kevin Hart, Aziz Ansari, Jason Segel, and many more.
3. The Super Mario Bros. Movie (2023)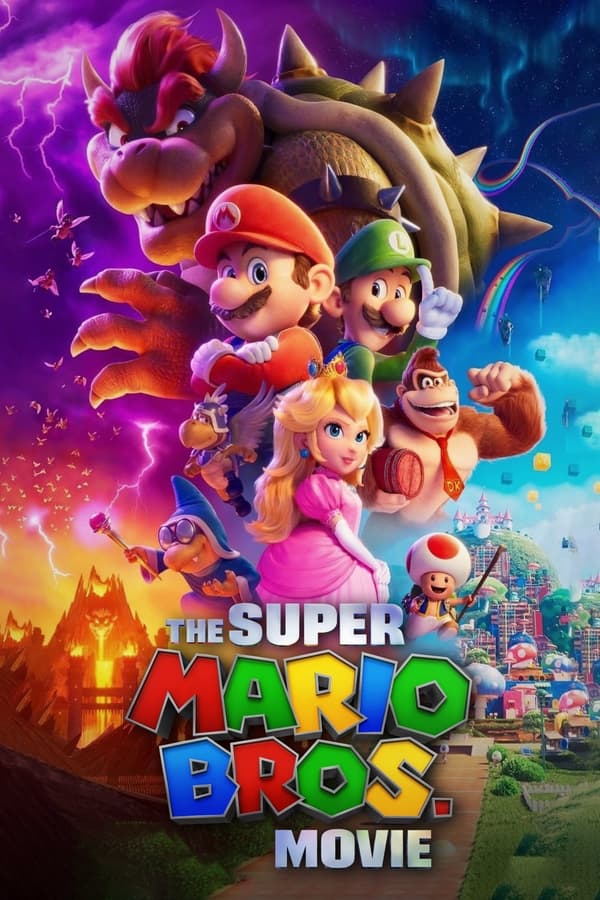 Genre
Animation, Family, Adventure, Fantasy, Comedy
Stars
Chris Pratt, Anya Taylor-Joy, Charlie Day
Directed by
Michael Jelenic, Aaron Horvath
The most recent movie on this list ends up being one of the very best of Seth Rogen's career, and his most successful voice acting performance ever. Nintendo's characters are some of the most treasured in video game history; therefore there is a lot of opportunity to mess them up. The fact that Rogen lends his voice to Donkey Kong and has us leave the theater with a positive memory of his turn as the tie-wearing ape is a wonderful compliment.
2. Superbad (2007)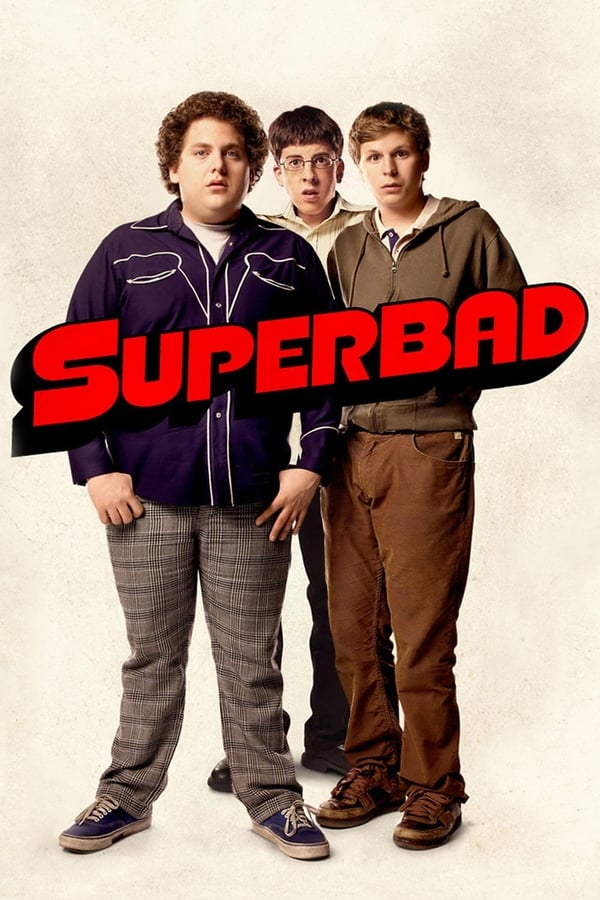 Stars
Jonah Hill, Michael Cera, Christopher Mintz-Plasse
A crude comedy that's undeniably a classic, Superbad is probably the most popular work of comedy produced by writers Seth Rogen and Evan Goldberg in their prime. Superbad follows two sexually obsessed high school students, Seth (Jonah Hill) and Evan (Michael Cera), and their strange friend Fogel (Christopher Mintz-Plasse). These three are far from the top of the high school pecking order, but when they get a chance to supply a party with alcohol, they set off on a wild a often vulgar night. Written at a very young age (and refined at a later date) about their own personal high school experience, Superbad also functions as an origin story for Rogen's particular brand of humo. What's even funnier is that Rogen plays one of two not-so-great cops that end up trying to bust the party.
1. Long Shot (2019)
Stars
Charlize Theron, Seth Rogen, O'Shea Jackson Jr.
Directed by
Jonathan Levine
Long Shot pairs two unlikely actors and manages to create genuine chemistry between them. Fred Flarsky (Seth Rogen) is a journalist who ends up at a party where his former babysitter — now Secretary of State — Charlotte Field (Charlize Theron) happens to be. Driven to run for president, she hires him as her speechwriter, and unexpectedly, sparks fly. The usual comedy we see from the films these guys brought us — Neighbors and Knocked Up — is still present here, but in a much lower key. The movie also comes with the added bonus of seeing Charlize Theron let loose a bit alongside Rogen. This movie is a pleasant surprise, and while it may have bombed at the box office, it's definitely worth a watch.
Editors' Recommendations