Now that it's February, let's not let Valentine's Day take all the attention away from all the other holidays in this, our shortest-month.
Presidents' Day is February 18, and given our current political climate, we thought you might want to take some time to forget about the present and acquire some essential grooming tips (or tips they should have been given) from presidents-past.
To help you get in the patriotic mood, we've paired up some of our favorite former leaders with a few grooming products we know they would've absolutely loved (or needed) if they had the chance to experience them.
Beard
Ulysses S. Grant, 18th U.S. President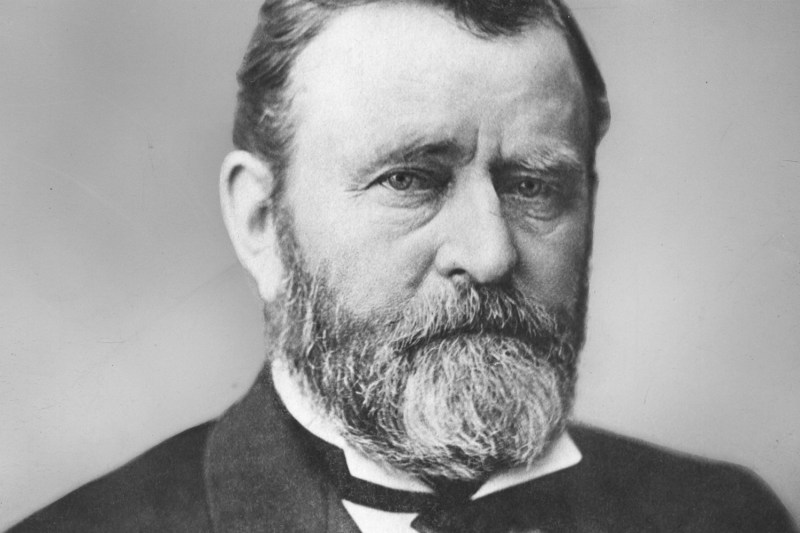 To keep facial hair looking groomed, use an after-shave splash on your skin and comb the hair in the direction of the growth pattern of the beard.
Czech & Speake No. 88 Aftershave Splash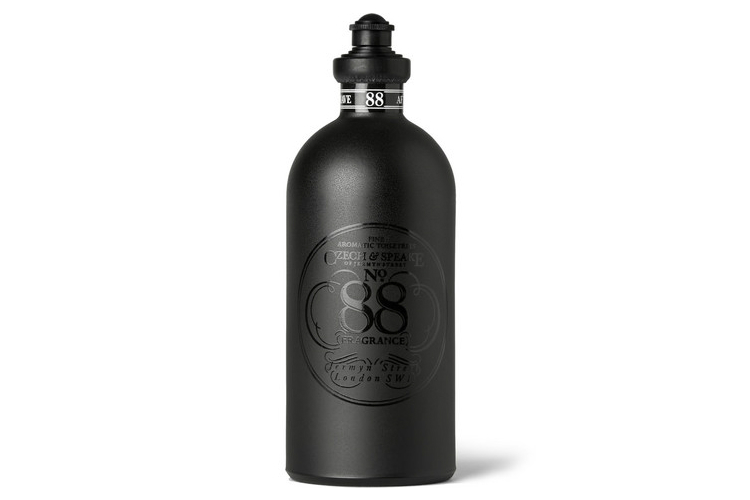 The No. 88 Aftershave Splash from Czech & Speake puts the perfect period on a morning shave. Scented with bergamot, geranium, and sandalwood, the elixir gives off a masculine fragrance and helps to heal blemishes and close up pores.
Unruly Hair
Andrew Jackson, 7th U.S. President
Pomade is a useful tool for taming that unruly mop on your head. Clearly, Andrew Jackson could have used a bit of this in his day (along with some diversity training). A messy head of hair is okay when you're sitting at home, but when it's time for business, you're going to want to make sure you're hair is a little more put together. A good pomade will give you a natural, styled appearance with minimal effort.
American Crew Light Hold Texture Lotion
One major advantage of American Crew's hair texture lotion is its pliability and subtle hold that helps you take control of the hair on your head without looking like a greasy mess. Formulated with natural extracts like ginseng and safflower oil, this texture lotion is great for men who don't like to use a lot of hair product because it's lightweight, but still packs enough power to make your hair look thicker while providing the natural finish you're searching for.
Walrus Mustache
Theodore Roosevelt, 26th U.S. President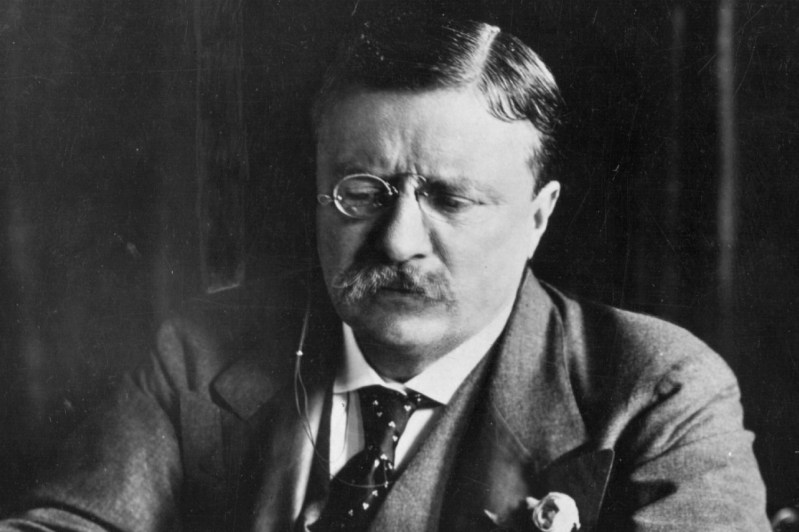 An important aspect of a great mustache is making sure that it is defined while the rest of the face is clean shaven. One way to keep constantly 'kempt' is to use a combo of products tailor-made to work in tandem to keep the whiskers looking fresh and the surrounding skin beaming.
Moroccan Neroli Shaving Duet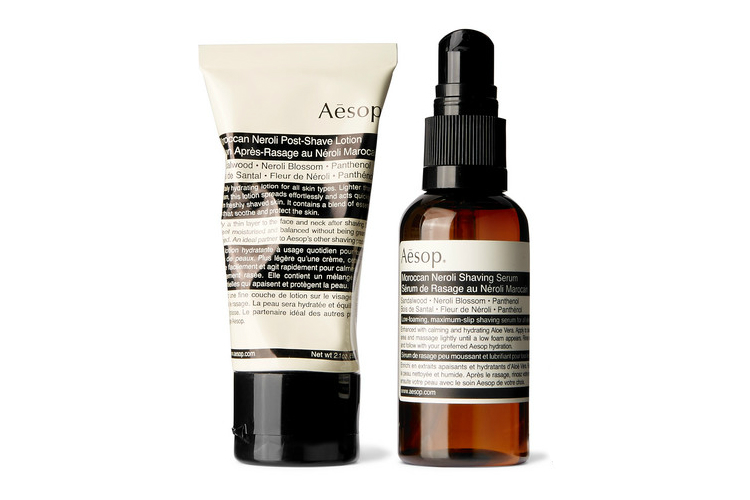 This double whammy from Aesop includes both the brand's Shaving Serum, which uses an aloe infusion to prevent razor burn and the Moroccan Neroli Lotion, which rehydrates and softens the skin post-shave.
Balding
Dwight Eisenhower, 34th U.S. President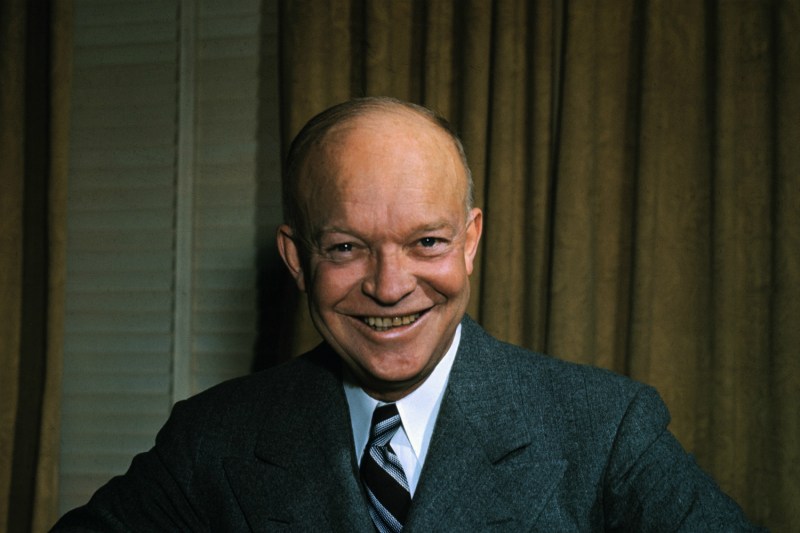 For you bald fellows, you probably know that keeping the shine on your scalp is not an easy task. And if you're going to rock the look right, cleanliness is essential. There are ways to obtain a better scalp shave to help with that, and a potent scalp cleanser and effective shave lotion is a great place to start.
Steel Mclean Scalp Cleanser and Shave Lotion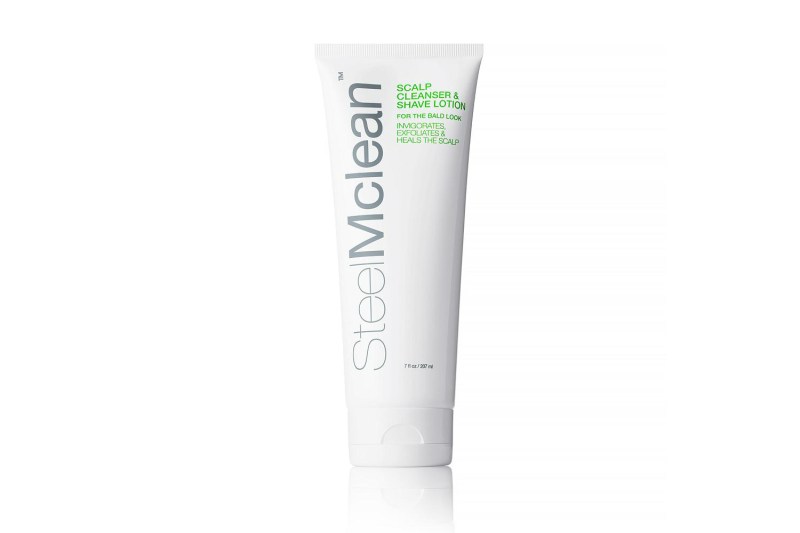 This scalp cleanser from our friends over at Steel Mclean will help hydrate, exfoliate, and ultimately heal your freshly cut scalp with oils like peppermint that soothes the scalp after a close shave and works to relieve dry scalp by stimulating blood circulation in the area. It's also packed with other botanical vitamins and proteins to help condition and strengthen hair fibers for an easy shave next time around.
Major Sideburns
Martin Van Buren, 8th U.S. President
A key to some stellar sideburns is trimming on a regular basis (unlike ole Marty up there). Use a pair of pointed-edge mustache scissors and a fine-toothed, horn comb to trim and shape the hair to control the aesthetic.
Tortoiseshell Acetate Pocket Comb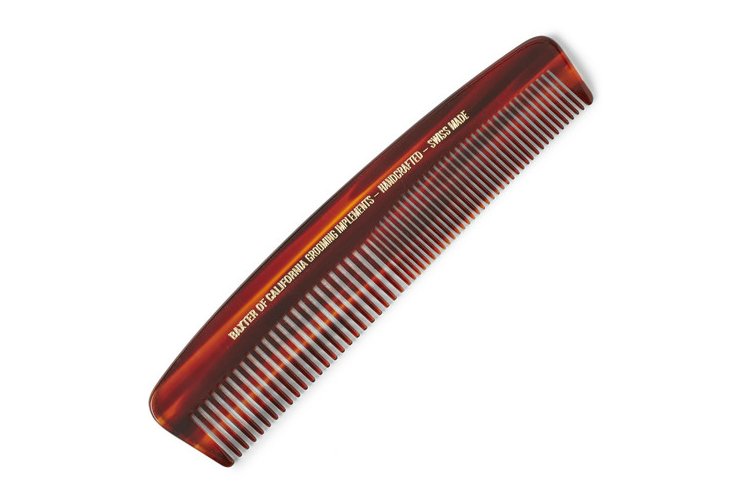 This delicate comb from Baxter of California makes a lovely addition to any man's arsenal of grooming essentials. Built with durable tortoiseshell acetate, the comb glides smoothly through even the toughest hair.
Professional Mustache Scissors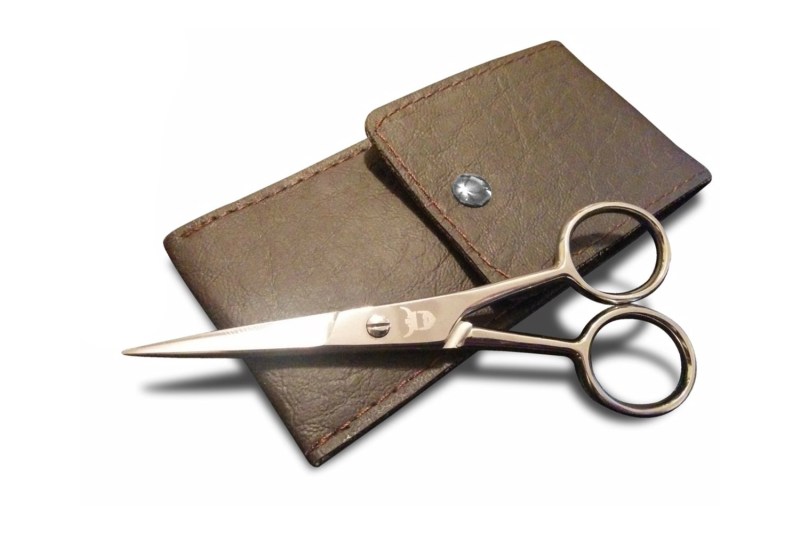 Handcrafted from steel, these professional grade mustache scissors from Striking Viking are guaranteed to keep the hairs on your chinny-chin-chin always looking camera ready.
Eye Bags
Grover Cleveland, 22nd and 24th U.S. President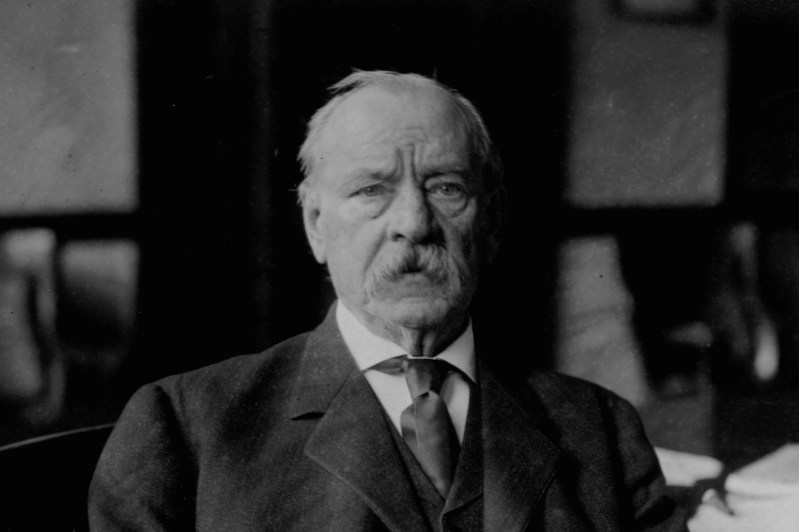 Keeping up a presidential appearance starts with your look. If you're trying to connect with people to get them to notice you, you can't look like you just woke up from an hour of sleep in a bed of dust and pollen. Thankfully, the 21st Century has provided us with grooming tips to help curb the crassness of bags under your eyes, which, unfortunately, Grover Cleveland — the only man to serve two non-consecutive presidential terms — couldn't do.
Oars + Alps Wake Up Eye Stick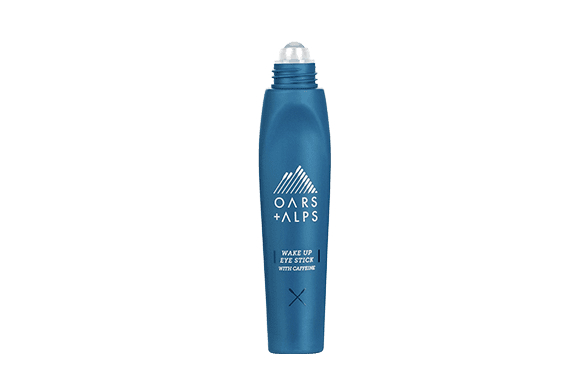 Eye bags are a telling mark of aging and stress. Oars + Alps wake up eye stick contains ingredients like caffeine, aloe leaf juice, and carrageenan to help depuff the bags and reduce dark lines around your eyes, essentially giving you a younger, fresher look for your work days and weekends.
Beard Sans Mustache
Abraham Lincoln, 16th U.S. President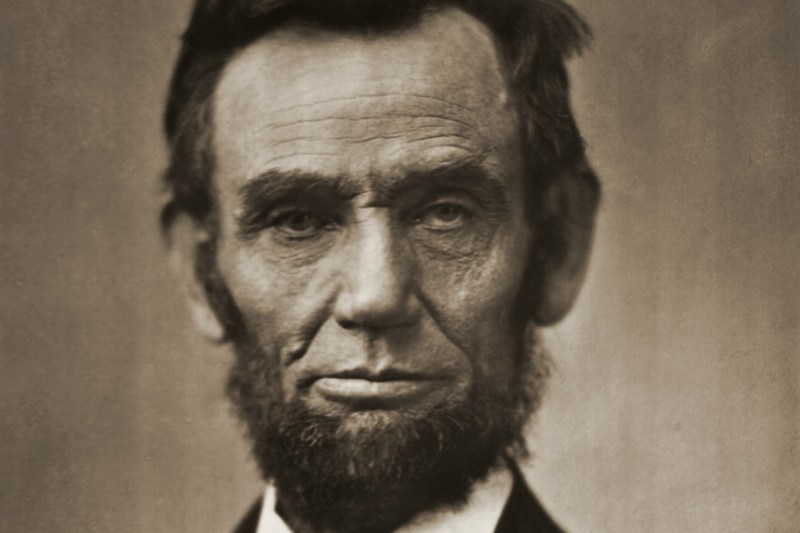 Maintaining your beard starts with a good beard oil that'll hydrate your whiskers and keep them shining all day long. By applying said oil everyday, you'll keep your beard happy and avoid the scraggly look that Honest Abe seemed to love so much.
Kiehl's Nourishing Beard Grooming Oil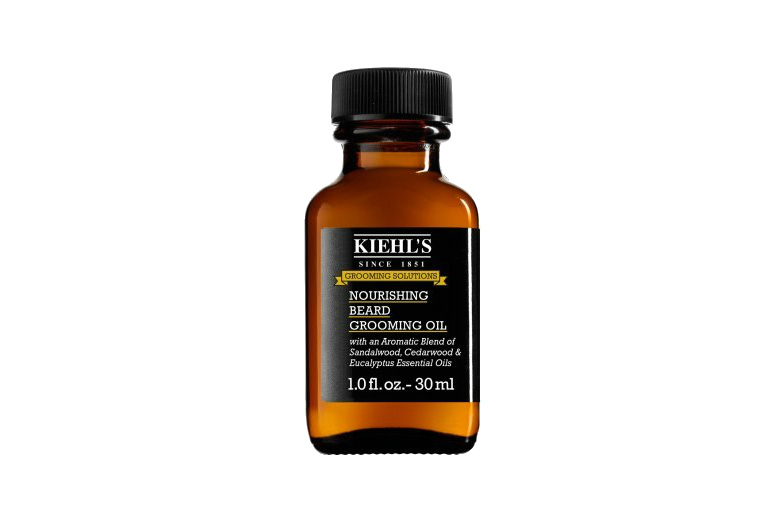 This treatment from Kiehl's is packed with a bevy of palliative essential oils, which come together to produce a beard oil that's both gentle on the skin and healing to your facial hair. You can check out all our favorite beard oils here, if this one isn't quite presidential enough for you.
Aging Skin
Ronald Reagan, 40th U.S. President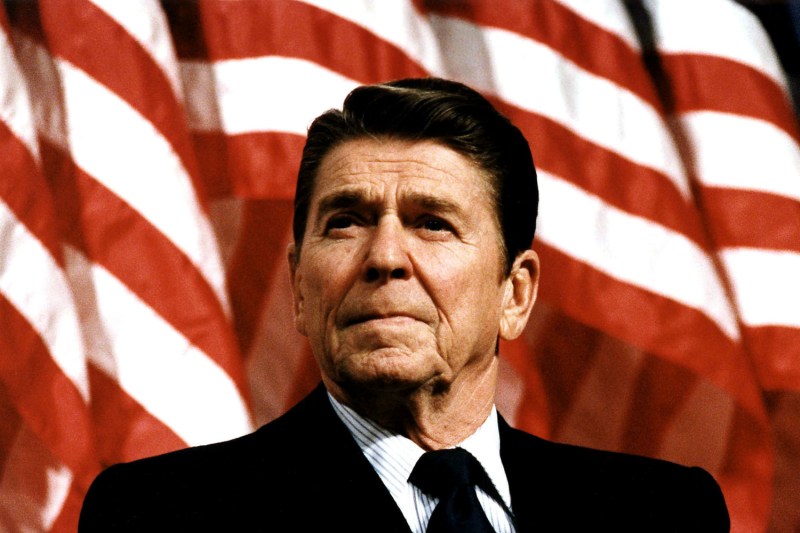 For being a former film star, you would think Ronald Reagan would have wanted to take care of his skin some more. To his credit, he didn't have the anti-aging technology we have in today's men's grooming world – which means we don't get a pass. So even if you aren't a movie star, there are ways for you to take care of your skin and stand the test time has given us.
Hims Anti-Aging Kit
Aging is never something any of us want to deal with. More age means more problems. Thankfully, the Hims anti-aging kit is here to help you look young and feel young. This kit will smooth out your wrinkles and deter the effects of aging for as long as it can. Formulated with, tretinoin, it renews and restores your skin to its youthful self while stimulating collagen production and supplying protein that keeps your skin elastic yet firm and in place.
Mutton Chops
Chester A. Arthur, 21st U.S. President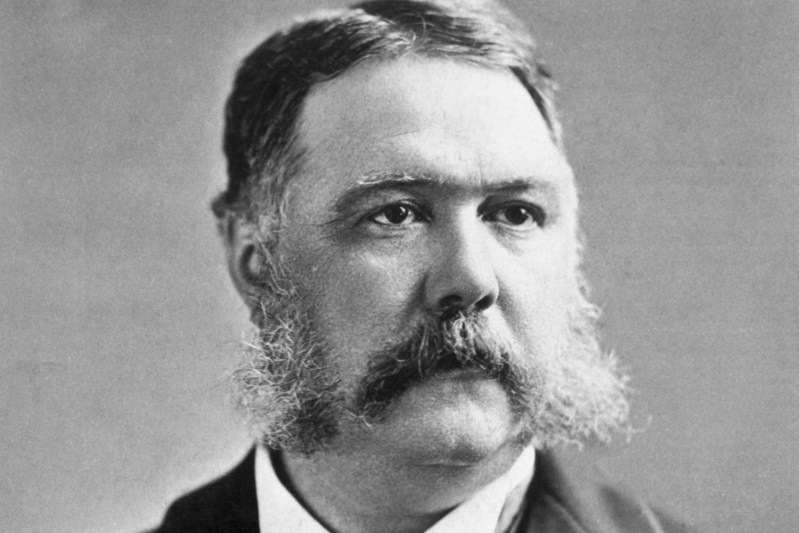 When defining your mutton chops, always use a pre-shave oil as you shave. It not only moisturizes the skin, but it goes the extra mile in softening the hair and providing a protective barrier between your skin and the sharp edge of the blade.
Lather & Wood Shaving Unscented Pre-Shave Oil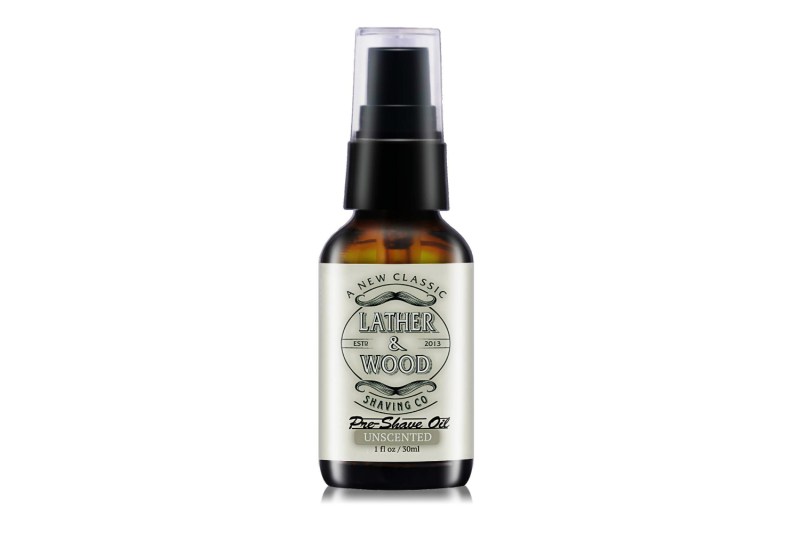 This all natural pre-shave oil from Lather & Wood is composed of seven different essential oils, including grapeseed oil, organic olive oil, sandalwood oil, and cranberry oil. The combination helps soothe irritated skin, tames knotted locks, and keeps your mutton chops looking slick.
Skin Redness
James Monroe, 5th U.S. President
There are many components that go into your face coming off as a little too ruby-red like our buddy James Monroe. Skin irritation – whether it's from products, allergies, or extreme exposure – tends to be the culprit when it comes to skin redness. But, for every obstacle in your way, there are always grooming tips that'll provide a solution. Do yourself a favor and pick up an effective oil solution that will help calm the effects of stressed skin and blemishes.
Kiehl's Cannabis Sativa Seed Oil Herbal Concentrate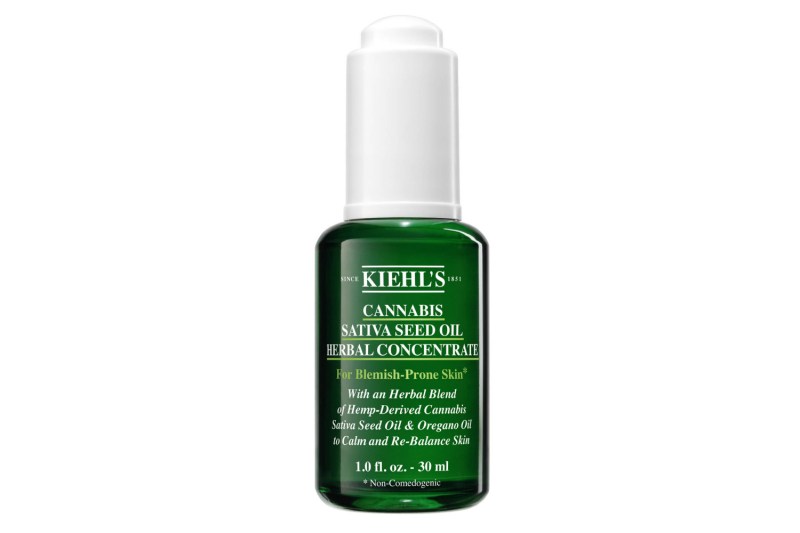 Kiehl's cannabis infused oil concentrate follows the brand's apothecary heritage by fixing the effects of agitated, problem skin, including skin blemishes, visible redness, and discomfort. It does this with the help of cannabis sativa seed oil and green oregano oil, which work together to help balance the hydration levels of your skin, soothe your skin, and provide a strong protective barrier to stave off redness.
Editors' Recommendations