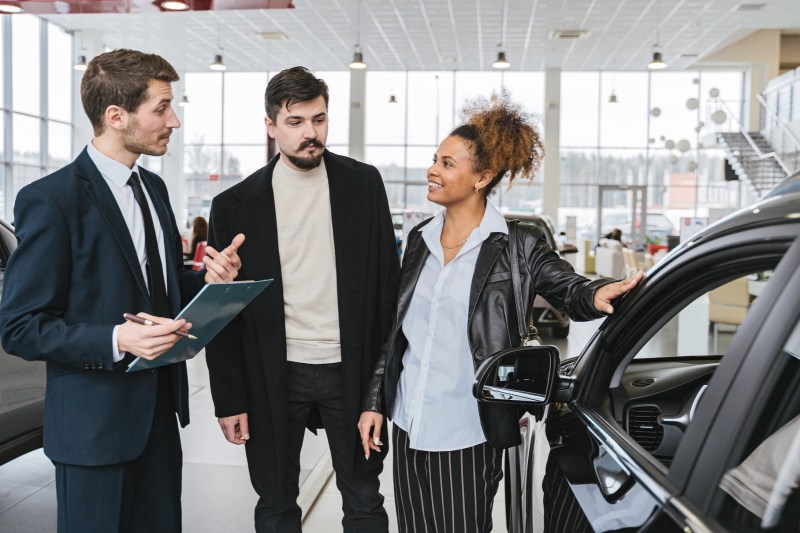 The past few years have been challenging for the auto industry. For starters, car prices increased due to record-high inflation and supply chain issues. On top of that, gas prices rose to unprecedented levels causing consumers to consider hybrid and electric vehicles that are cheaper to fuel than gasoline vehicles. Not to mention the labor union strike that has crippled GM, Ford, and Stellantis manufacturing operations.
But that's not all; traditional gasoline car brands are slowly losing ground to EV brands such as Tesla and Rivian. Case in point? According to Green Cars, the Tesla Model Y was the best-selling car globally in Q1 2023, a position that was previously held by the Toyota Corolla. We've also seen the same trend in California, where Tesla is outselling Toyota. Well, you have to ask — is the market shifting, or consumers are changing their brand loyalty?
The car brands with the most loyal customers
In the latest J.D. Power report, Toyota has the most loyal customers than any other car brand. According to the data, 60% of Toyota customers buy from the same brand after reselling their used vehicles. Honda comes a close second with a loyalty rate of 55%. Additionally, Porsche is the leading luxury brand, with 56.8% of the customers staying loyal, followed by Mercedes-Benz at 50.5%.
When it comes to the most loyal pickup owners, Ford takes the number one spot with a loyalty rate of 64.6%. This is not surprising considering that the Ford F-Series has been the best-selling pickup truck in the U.S. for decades. In the SUV mass market segment, 61.1% of Subaru owners retain the same brand after reselling their existing vehicles. However, Volvo has the most loyal owners in the luxury SUV category, with a loyalty rate of 56.5%, closely followed by BMW at 56.5%.
Interestingly, popular brands such as Chevrolet, Hyundai, Kia, Nissan, and Jeep didn't rank at the top of the list in any segment, according to the report by J.D. Power. They likely missed out, considering that J.D. Power analyzed data from September 2022 to August 2023. Tesla may also not have made it to the list because there is no EV segment — or it doesn't rank high if you put it in alongside other traditional car brands in different categories.
Besides that, the last time J.D. Power made a list of the most reliable car brands, it ranked Nissan, MINI, Kia, Hyundai, Chevrolet, Genesis, Mitsubishi, Buick, Toyota, and Lexus with the highest scores.
Editors' Recommendations