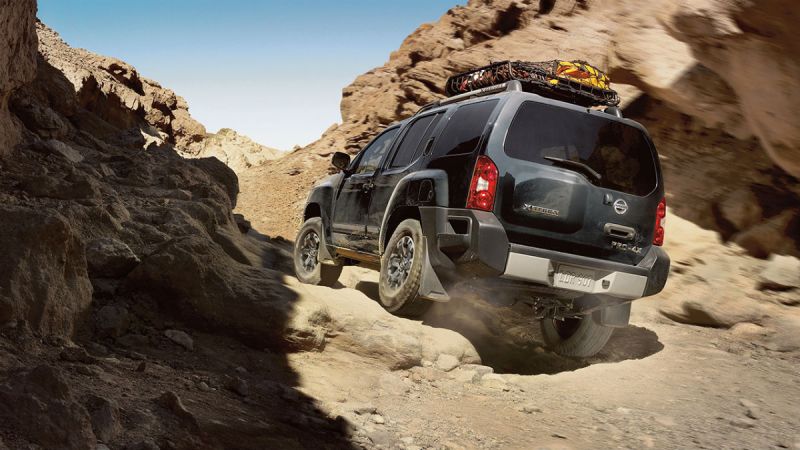 When Nissan brought the axe down on its Xterra in 2015, the off-road community cried foul. In addition to losing a good product, the reason for the XTerra's demise was unclear. At the time (and still today), SUV sales were booming, 4WD and AWD fascination was in full effect, and, as a byproduct of the Nissan Frontier's platform, the Xterra wasn't a huge cost burden.
When the Nissan Xterra was discontinued, there were no public plans for a new generation. Now, it seems, the Japanese automaker has had a change of heart. In an interview with Wards Auto, Nissan North America's vice president for product planning, Michael Bunce, said that Nissan is keen on the off-road SUV segment. Furthermore, a new body-on-frame SUV with the Xterra name is being considered for a pre-2020 launch.
Nissan's renewed interest in a rugged off-roader might be explained by the late Xterra's used-market sales boon. Adventure enthusiasts who missed the memo on the truck's innovative storage solutions and off-road capability are snatching up prime examples — quickly. Whether a new Xterra is coming or not, used model prices will surely continue to climb.
Should Nissan approve the model, it will mostly likely be based on the redesigned Frontier's platform (which may remain the F-Alpha setup) and built at Nissan's factory in Canton, Mississippi. Both the Frontier and Xterra will receive new engines, transmissions, and interior designs. Look to the current Pathfinder and Rogue for exterior design cues. Four-wheel drive and a Pro-4X off-road package are anticipated options for both the Frontier and Xterra.
Nissan could, of course, take a completely different direction with the XTerra (including opting for a Rogue-based nameplate), but the new SUV will mostly likely contend with the new Jeep Wrangler JL, upcoming Ford Bronco, and Toyota 4Runner — like its predecessor. With the redesigned Frontier due in late 2018, it would make sense for a new Xterra to launch the following year.
Editors' Recommendations