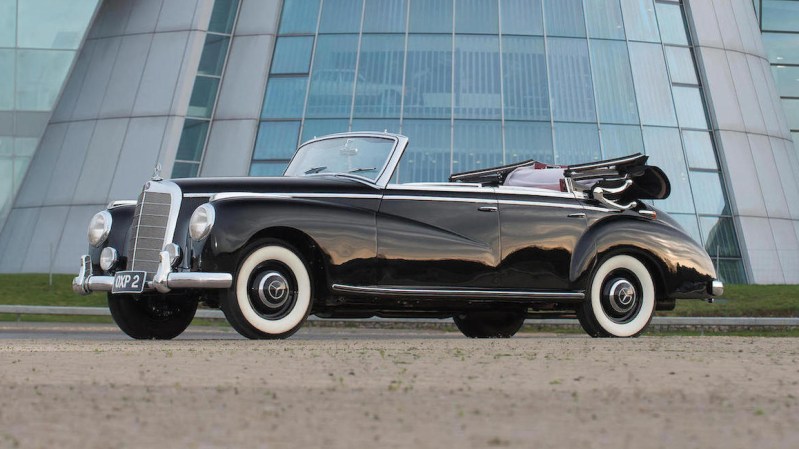 While the rest of the world swooned over the Royal Wedding, we were saving our excitement for Bonham's Goodwood Festival of Speed Sale— the UK's most important auto auction of the year.
A lineup of the most sought out cars in the world will be up for sale on July 13, 2018 at The Goodwood Estate, including the ultimate James Bond Aston Martin, a vintage 20s Bentley, and the 1961 Aston Martin Zagato that could break the UK auction record of almost £17 million.
Needless to say, it's a big deal. Sure, the new Electric Jaguar E-Type the Duke and Duchess sped off in after getting hitches was a pretty sight, but we're in love with these most coveted cars in Bonham's 2018 Speed sale.
1961 Aston Martin DB4GT Zagato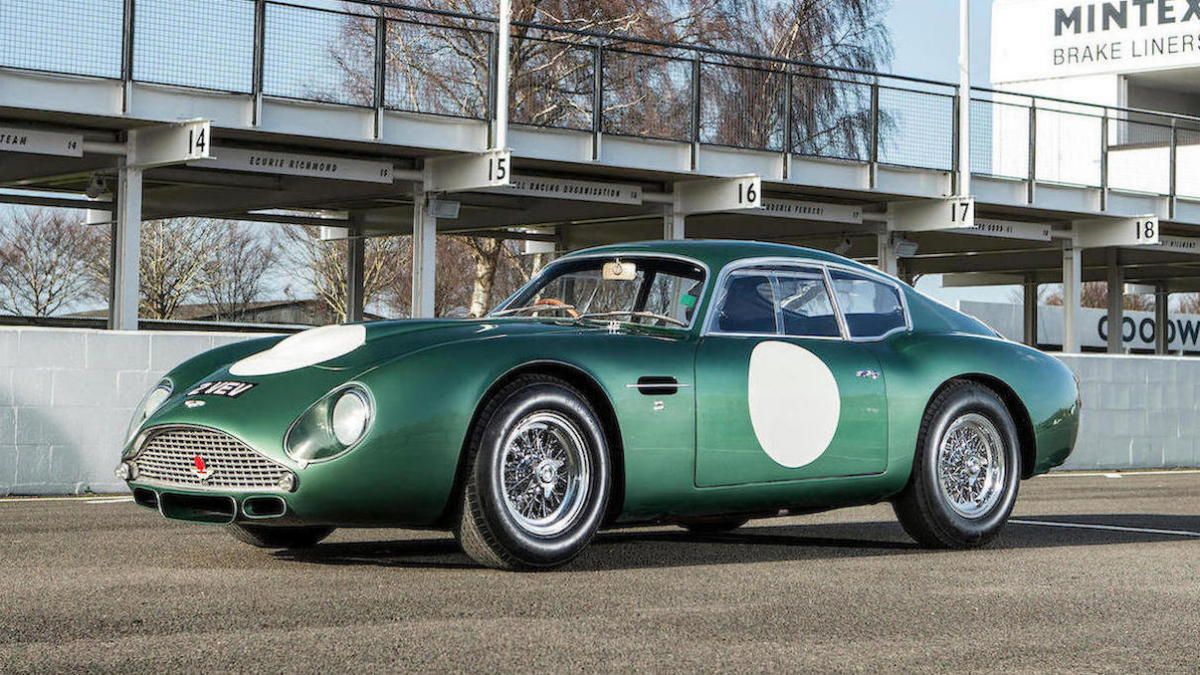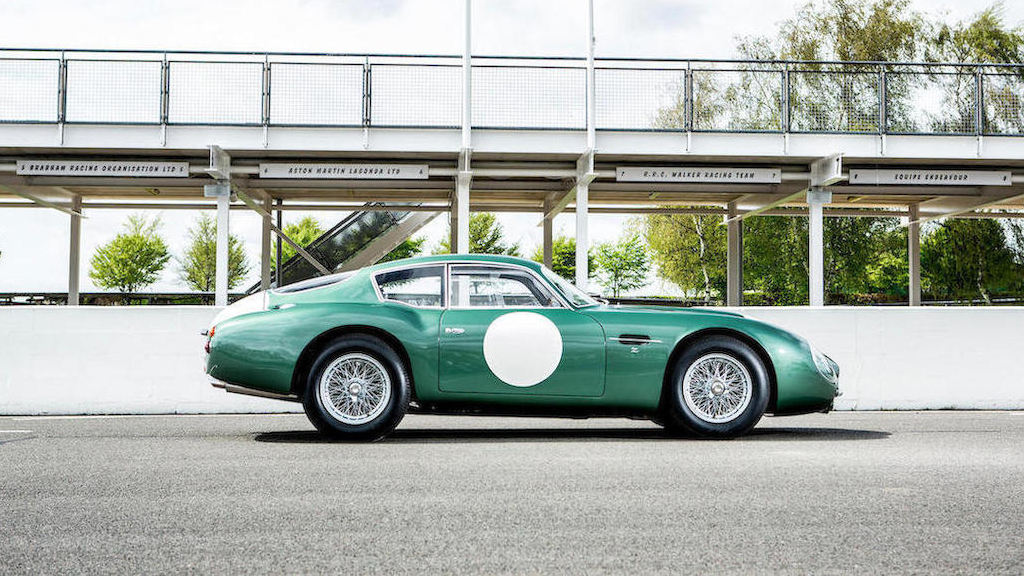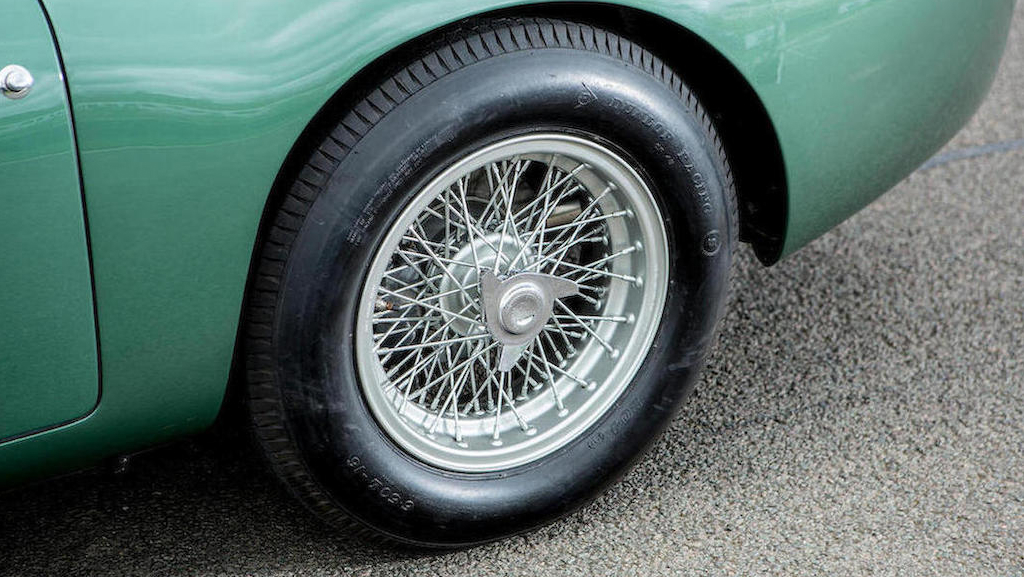 Also known as the "2 VEV," this mean, green, driving machine is the most valuable British car ever offered at auction in Europe. The Ex-Le Mans 1961 Aston Martin has been touted as Carrozzeria Zagato's most important creation (Zagato is credited with producing some of the most famous, lightweight, aerodynamic, and sporty cars in history), mixing British engineering with Italian styling. And despite being 57 years old, the touring car is fresh as a daisy. Driven by legendary racing superstar Jimmy Clark, then Roger St John Hart in the 80s and 90s, and finally Aston Martin Owners' Club personality Nick Cussons… it remains suited for the track today. That is, if you put up over £17 million to take it for a spin.
1965 Aston Martin DB5
"Is it really necessary to drive quite so fast?" asks the gorgeous woman in James Bond's passenger seat. To which he replies, "More often than you'd think." It's impossible, and quite frustrating, to obey the speed limit in the hills of Monaco when you're behind the wheel of the 1965 Aston Martin DB5— the same swanky 007 car driven by Pierce Brosnan in the 1995 film GoldenEye (he's racing baddie Xenia Onatopp in her red Ferrari). This iconic British ride was recently added to the Festival of Speed auction, sitting at around £1.2-1.6 million. In 2001, when the DB5 was purchased by the current owner, it became the most valuable piece of James Bond memorabilia ever sold.
1953 Mercedes-Benz 300 Cabriolet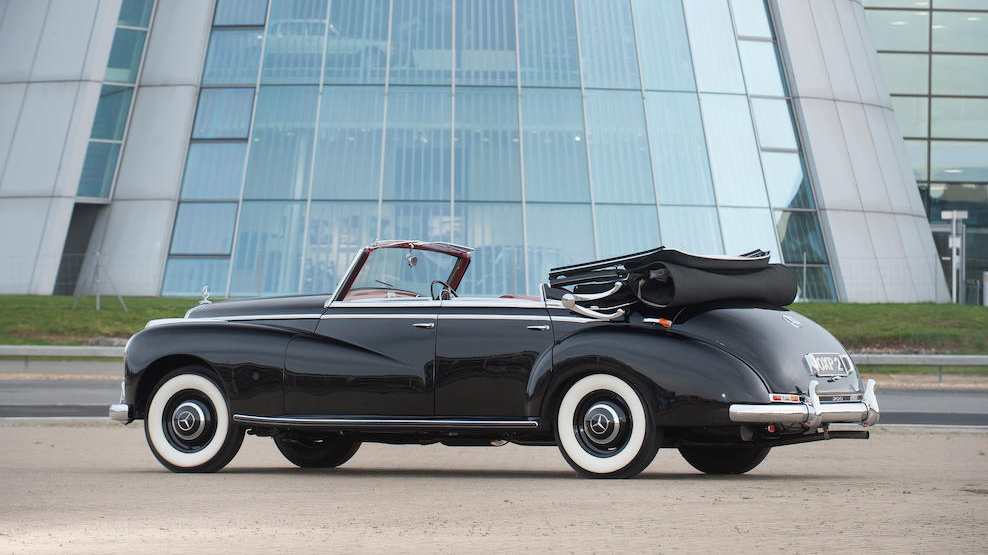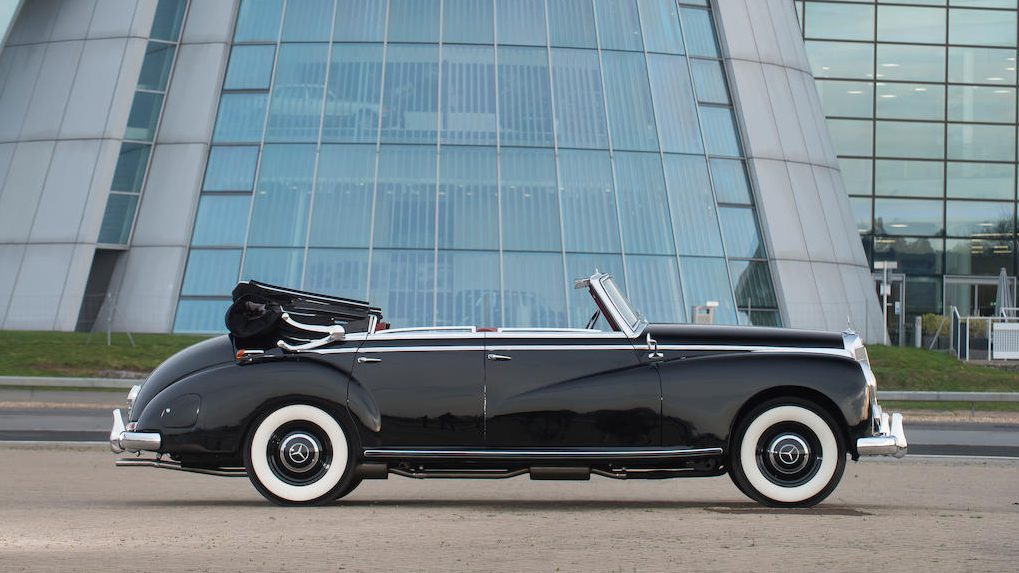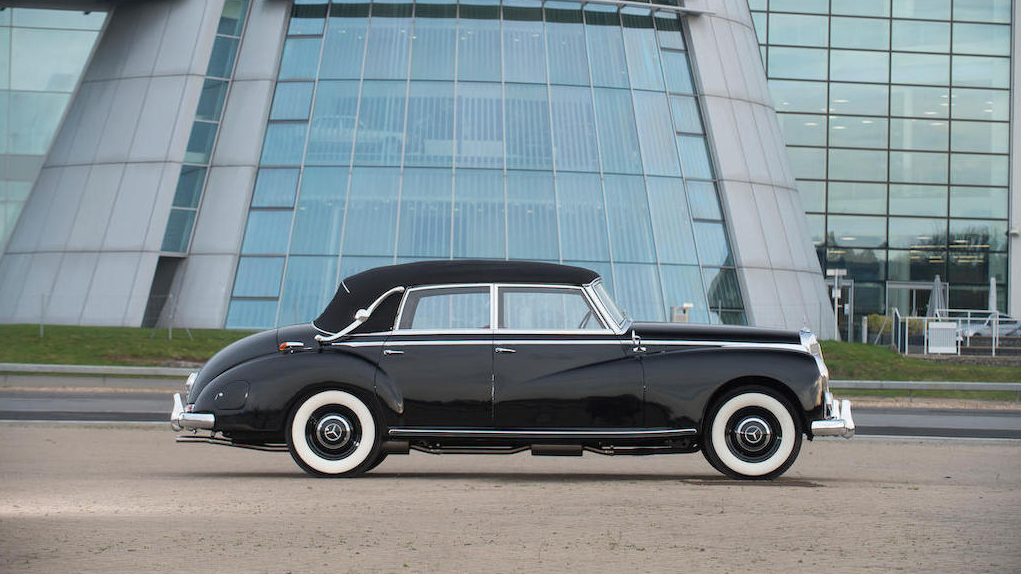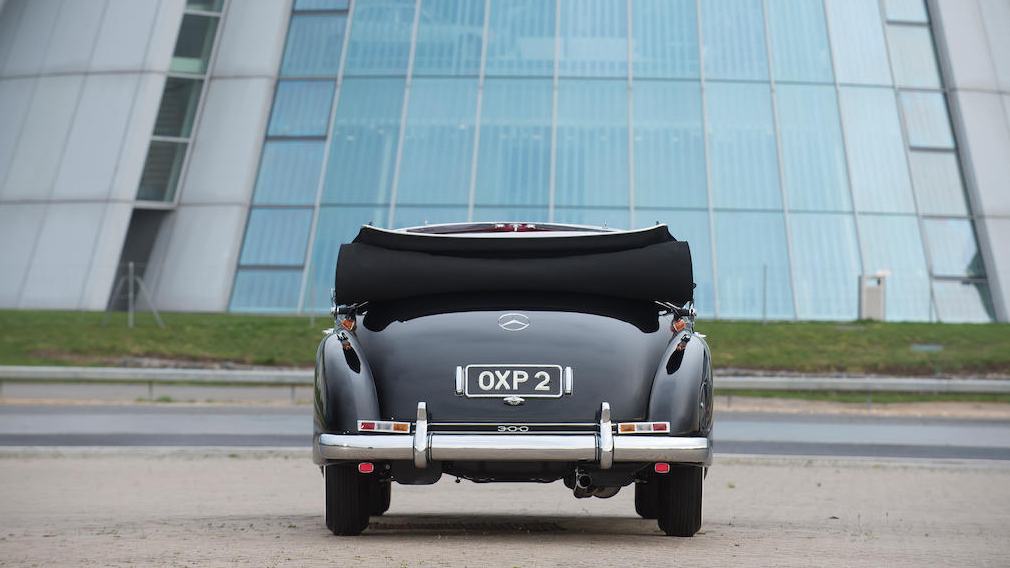 On the lower end of the auction spectrum at £220,000 – 280,000 (yep, that's Festival of Speed's lower end), sits this custom-built 1953 Mercedes-Benz 300, once one of the world' most exclusive automobiles. This post-war model became the preferred transportation method by German Chancellor Konrad Adenauer. It took four years for the previous owner to restore the 300 to its glory, sourcing genuine Benz parts and even purchasing a second 300 to transfer pieces no longer in production. This makes the car ultra-rare, luxurious and suave. Who else is dreaming of a cruise with the top-down? And FYI: Mercedes-Benz is entering Formula-E Racing this year…
1934 Alfa Romeo Tipo B Monoposto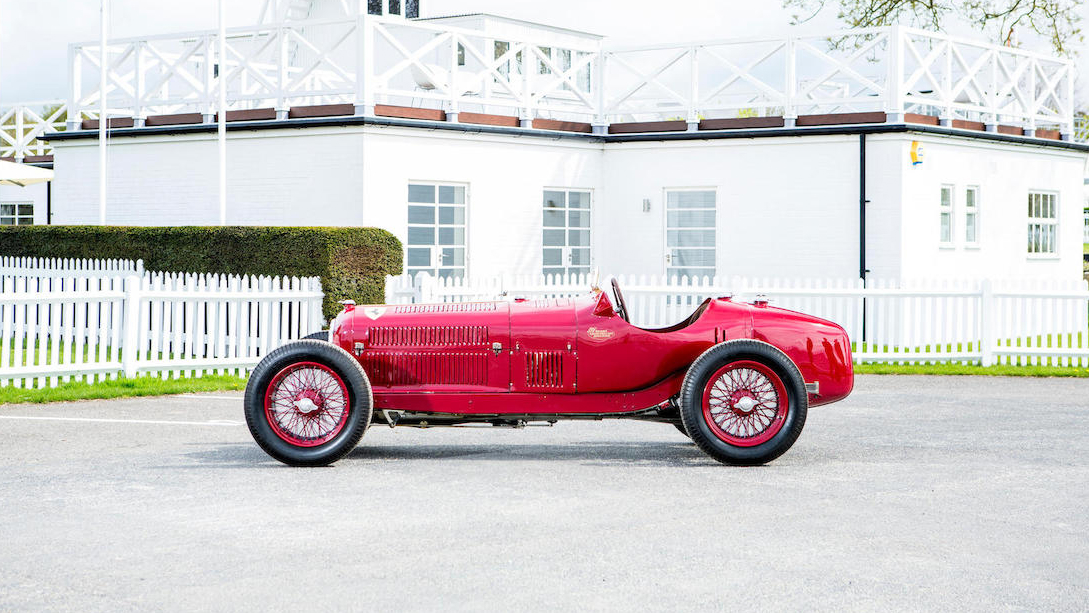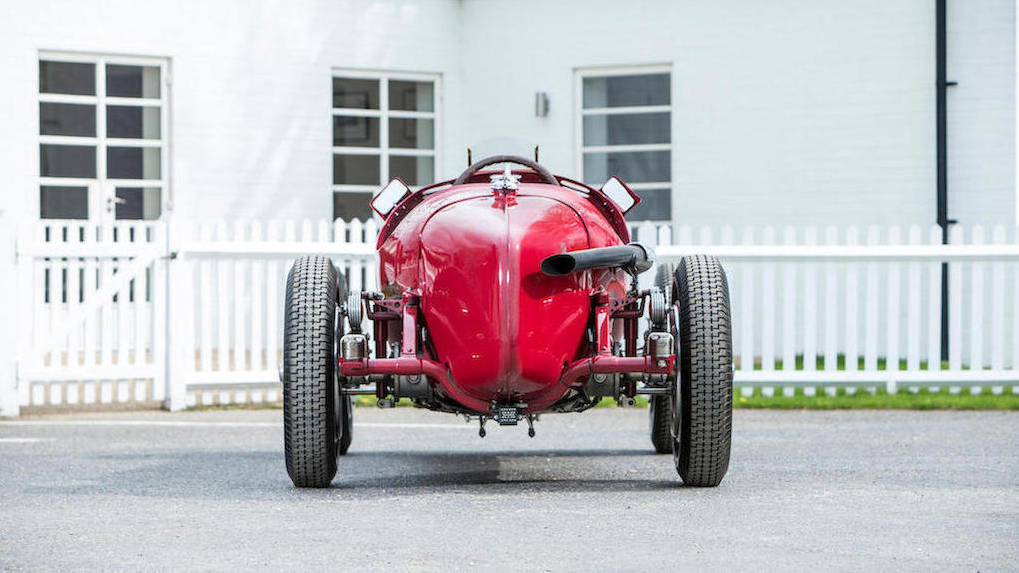 Let's keep traveling back in time to the mid-30s when the Grand Prix-winning Alfa Romeo was built. Alfa Romeo engineer Vittorio Jano designed the new Grand Prix car to compete with the latest models from Bugatti and Maserati. The Ferrari team used the innovative racecar design to win the Coppa Acerbo and the Italian and Spanish Grand Prix, while this particular car being auctioned won the Donington Grand Prix-winning. Today, the whip looks anything but modern and that's why we love it. The epitome of vintage racers, this one-seat drive reminds us why it's important to have nice toys (if 'nice' equals £4.5-5 million).
1957 BMW 507 Roadster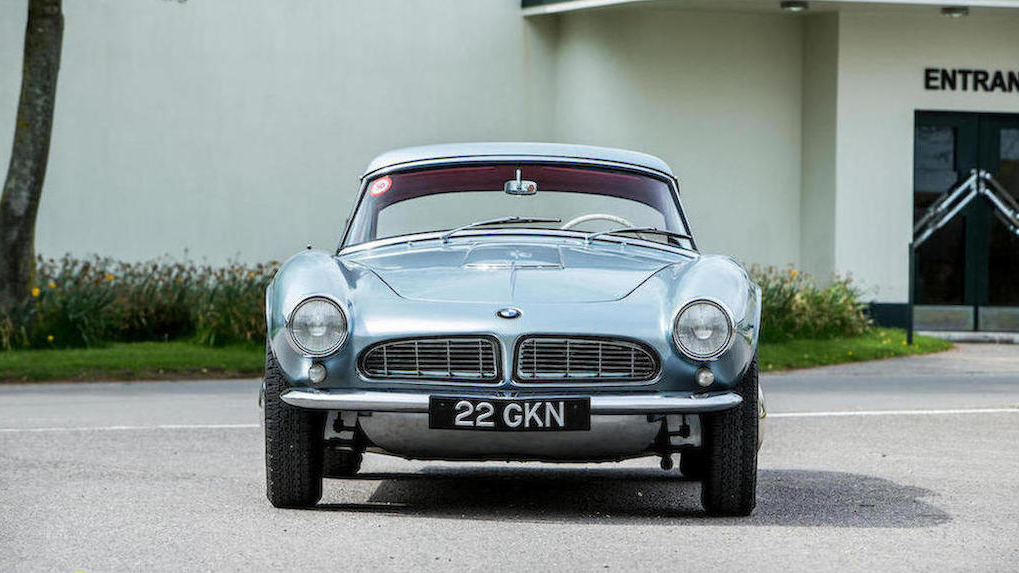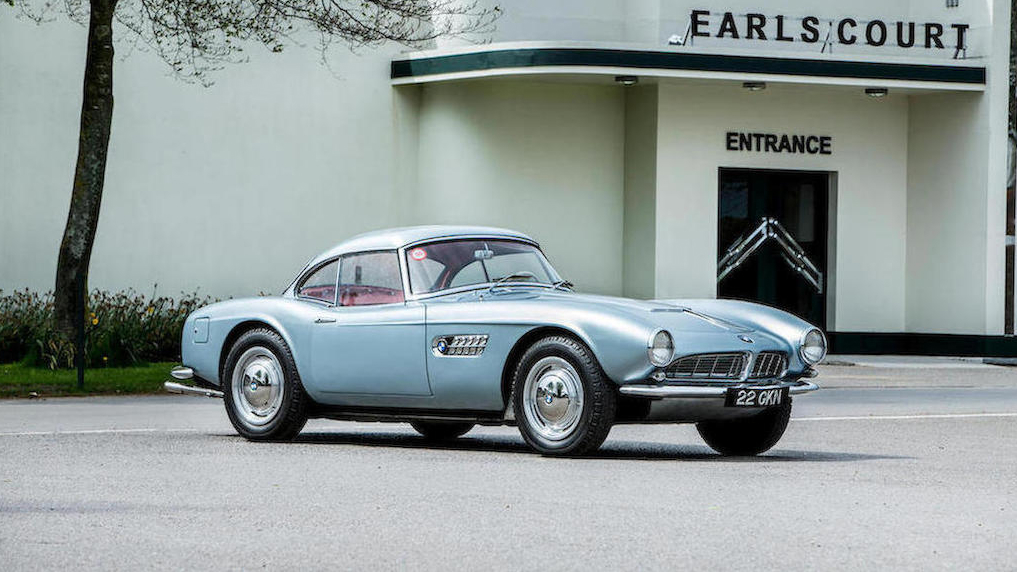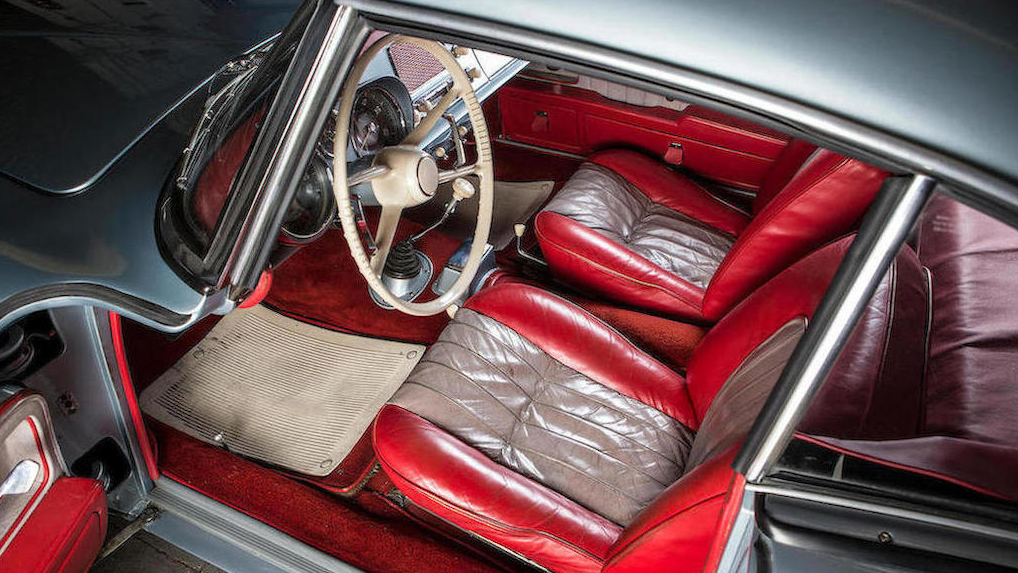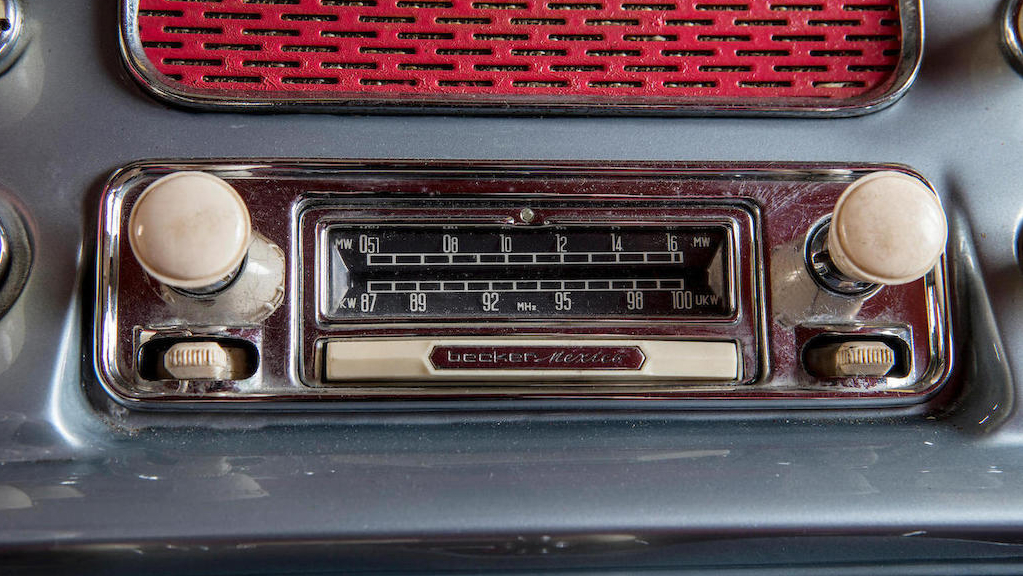 I'm not crying, you're crying… ok, we're crying because Bonham's '57 BMW is a marvel of metal, worth the £ 2.2 million ticket. Most noticeable for its muscular shape, fine lines, and shark nose, the 507 Roadster on auction at Bonham's is the single-owner car of former reigning 500cc Motorcycle World Champion, John Surtees, who eventually joined Formula 1 and became a winning Champion with Ferrari. Funny fact: Enzo Ferrari declared his drivers could not have a German car while racing for his team, but Surtees didn't budge. Still, he kept his BMW until his death in 2017, driving the graceful touring car often between England and Italy. (Talk about the perfect solo road trip car). One of the most elegant and refined sports cars ever made. The end.
Editors' Recommendations