For a city where culture seeps out of every pore, Copenhagen still does a great job at the basics.
There's an enticing blend of old-world and forward-thinking design: 15th century palaces sit alongside angular architecture like the city's Opera House hugging the shoreline. The Danes also enjoy one of the world's best food scenes and thrive on socializing after the workday (with plenty of places to do it). However, if you're expecting the grandiosity of a Paris or Rome or the hustle and bustle of a London, then think twice before booking a trip to the Danish capital. Copenhagen has its own dynamic, existing somewhere between community and cosmopolitan.
Must-Do
Go to Malmö, Sweden First
Landing at Copenhagen's airport situates you nicely between the city and Malmö, Sweden's third-largest city. If you have the time, a trip across the Øresund Bridge is highly recommended for the day or an overnighter. Plenty of great, inexpensive Airbnbs can be had in the Möllevångstorget, which is the center of Malmo's ethnic food scene. The neighborhood square has six or seven different national cuisines represented (Middle Eastern food is among the largest), plus a daily farmer's market. Kontrast also serves a great authentic Indian lunch in the same square. Spend the rest of the day walking around and take in a developing Scandinavian city that offers unexpected architectural surprises at every turn.
Nosh Through Copenhagen
The city has an excellent transit system with frequent, clean wi-fi connected buses to get you just about anywhere in the area, including to some of Scandinavia's best food. Expect to pay around $3 per trip, unless you buy a daily pass or the Copenhagen Card, which may make sense depending on your plans.
Affordably discovering the city can be hard, but a little bit of digging beneath the surface reveals that even the simplest meals here are a cut above their counterparts in most of the rest of the world. (This writer walked into a "fast food" joint and had great $6 falafel).
The food halls are a fantastic alternative too. Copenhagen Street Food is a formidable roundup of makers and artisans cooking up everything from Korean BBQ to the national dish of Smørrebrød (open-faced rye sandwiches). The hall has a couple bars serving all kinds of Danish microbrews and a host of gin-based cocktails. Torvehallerne splits the decisions into two buildings offering more locally made souvenirs to take home and the added bonus of several cheese shops. (Go to Arla and have them make you a sampler plate of Danish cheese. You won't regret it; it's the best $8 you'll spend all day). Among the souvenirs, you can get your very own magnum of rosé (for drinking back at home, of course).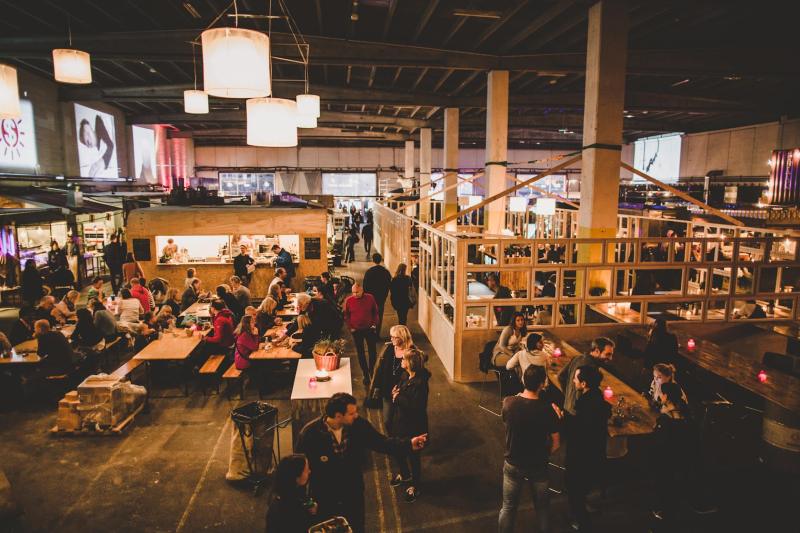 Both places are an experience. You'll meet passionate Danes taking obscene care and pride in whatever they're serving and they're more than happy to talk your ear off about it.
Walk This Way
Copenhagen is a wondrous walking city, too. Biking is easy and plentiful (be sure to watch when crossing bike lanes – they don't stop for anyone), but much of what's worth seeing is within a 45-minute walking radius.
Places like the rapidly changing Nørrebro neighborhood are best discovered on two feet. Nørrebro is a walking tour of the city's best kebabs and shawarma. (You're noticing the Middle Eastern theme here – Islam is the country's largest minority religion. Danish law protects more than a dozen different "religious societies" within the country, allowing the religion & culture to flourish. Malmö has seen a recent rise in Muslim migration too.) The neighborhood is also home to some of the city's best drinking, including cocktail den The Barking Dog, which serves the classics with a heavy does of sarcasm and RETRO, offering a lens into the city's more casual approach.
Head south down Gothersgade for a pleasant mix of Danish design and international chain shopping. Turn right at Kongens Nytorv (large city square) and head towards The Royal Library. This stunner is nicknamed the black diamond due to its perceptual angles spread out across two buildings. Don't forget to stop at their café for a romkugler – a chocolate rum ball covered in sprinkles that's the best afternoon snack.
Explore the surrounding neighborhood for some of the city's best residential architecture.
Can't-Miss Neighborhoods
All things considered, Copenhagen is a fairly small metropolis. Using Nyhavn as a starting point, ambitious explorers could tackle 2-3 neighborhoods in a day. The big tourist attractions are fairly central, but the city's true character lies to the north, west and south of the core.
Vesterbro – Copenhagen's Meatpacking District used to be a haven for prostitution and drug use. It still has some of yesteryear's grit, but is now emerging as a hotspot for cafes, restaurants and boutiques. Stop at the vibrant Cafe Viggo for lunch and enjoy a French twist on Danish classics.
Christianshavn – Explore the surrounding neighborhood for some of the city's best residential architecture. Buildings here are hundreds of years old and have incredible color schemes to match. Torvegade is the anchor street through the area and it's a bustling hub of professionals and small bakeries/cafes.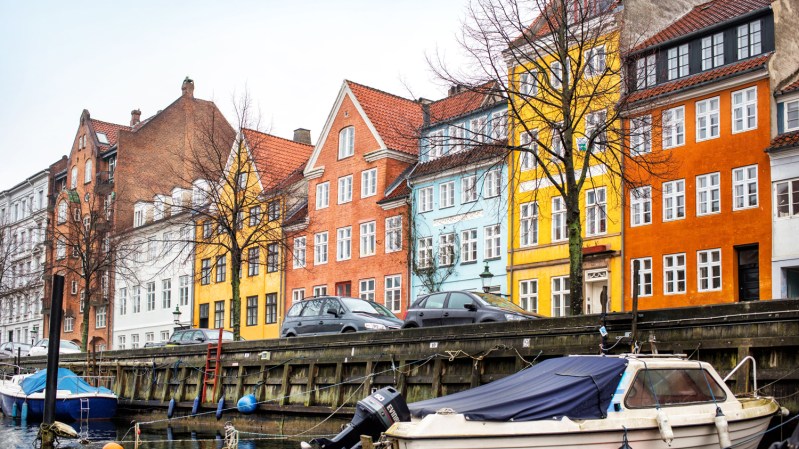 Nyhavn – At one point or another, you'll find yourself in the city's main core. Besides housing most of the usual European suspects for shopping (H&M, Benetton, a large department store called Magasin), it's also home to low-key great bars like Fisken Pub. Kongens Nytorv and the Royal Danish Theatre are great sites to admire (and have a picnic if the weather's good). At night, Gothergade becomes the quintessential entertainment hub with plenty of bars and clubs for just about any taste. Stop by Cucaracha Bar for a solid mojito and other tropical beverages.
What To Skip
If you're enjoying the Christianshavn neighborhood, you'll likely pass by long stone walls of street art leading to the entrance of the notorious Christiania commune. The community branched off in the 1970s as an enclave for hippies and independent Danes and remains a tight-knit group of abstainers today. Through strife and conflict with the Danish government, they're still here and Pusher Street thrives as a sheer contrast to the heritage surrounding it. The current residents are a mix of artists and practitioners following their own way of life.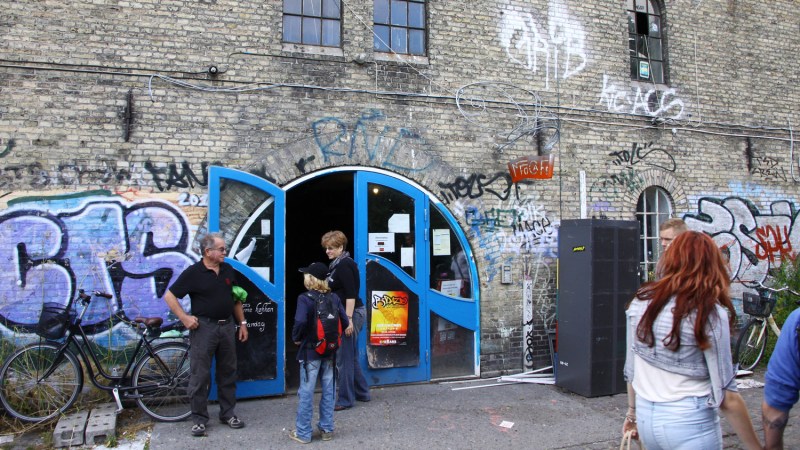 Yes, you can buy weed. Yes, you can smoke it there (it's not legal in Denmark, but the police won't stop you in Christiania). It's an interesting case study in modern urban planning, but isn't worth much more than a quick walkthrough.
Another place to pass over: Tivoli Gardens. It's typically the first thing people think about in Copenhagen; it's an entertainment center with plenty of restaurants, rides, and music located across the street from the main train station. For traveling families, it's probably worth a stop, but if tourists and lines aren't your thing, then it's better just to steer clear.
Where to Stay
My home base for most of the week was the 71 Nyhavn, located right on the water. This boutique hotel is built in the frame of two old industrial buildings and retains plenty of that heritage charm. The real treat is the hotel's breakfast buffet, which you can add to your room rate. It's an excellent twist on the Continental Breakfast, with full spreads of fruit, bread, meats and even their own homemade Nutella for homemade pancakes.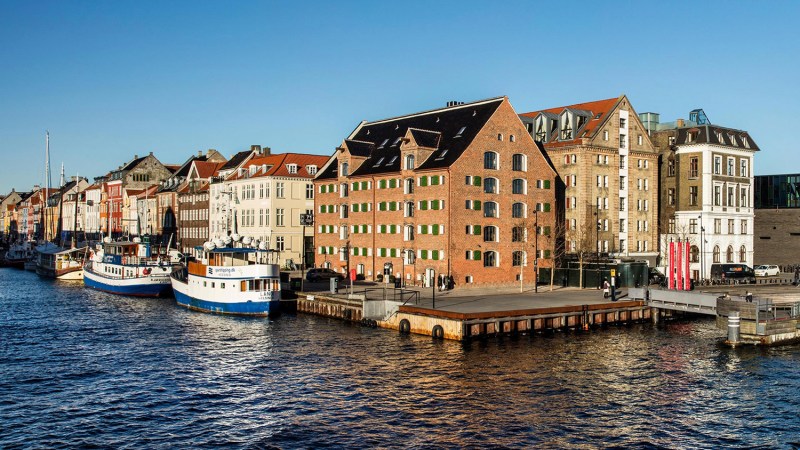 To my surprise, the busiest bar in town was at my final night's stay at the Generator Hostel just a few blocks away from the 71. It's a bustling, 100+ room building with what has to be one of the city's largest drinking establishments. Multiple TVs, billiards, outdoor patios – it really had it all. It was perfect for my one-night stay with an early flight – just stayed up the whole night enjoying the nightlife a half block away.
Editors' Recommendations