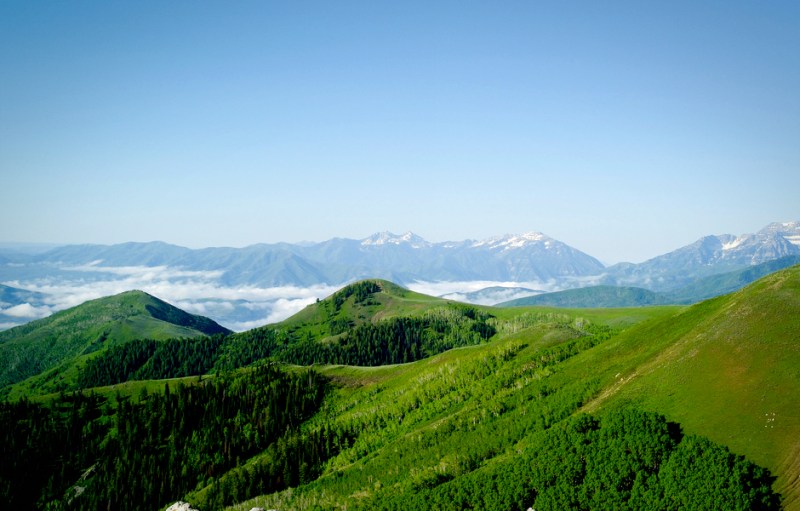 In August the pressure is on to make the best out of the last four weeks of summer, but all that heat (so to speak) doesn't mean you have to follow the crowd. Besides, if you are like us, heading out on the highway with the masses is something you wouldn't like to do anyway. So, the August alternative? One of these four easy trips that skip the tsunami of tourists and go fairly easy on the wallet.
1—Park City, Utah
Park City may no longer be a word-of-mouth winter escape, (thank you, Sundance), but its summer time offerings are still a well-kept secret. At nearly 7000-feet in altitude, temperatures here never top out at more than 80 degrees, and it rarely gets humid. Once you adjust to the thin air, there's more than enough outdoor action to keep you busy. Hundred of miles of trails snake through the surrounding Wasatch Mountains; ideal for hiking, horseback riding and mountain biking. Fly-fish on the Provo or Weber Rivers and lazily fish for trout in one of the city's reservoirs. Or just golf; they've got a ton of courses. And when you're done, you can take a hot air balloon ride over it all. But the best kept secret of all? Exquisite hotels that can cost thousands of dollars in the winter are over 50% off during summer. Our choice? Washington School House. It is a meticulously designed former school and its 12 boutique rooms are the only luxury hotel located right on the main strip. Rooms start at $850 in winter, but can be snagged for $295 in the summer.
2—Minneapolis, Minnesota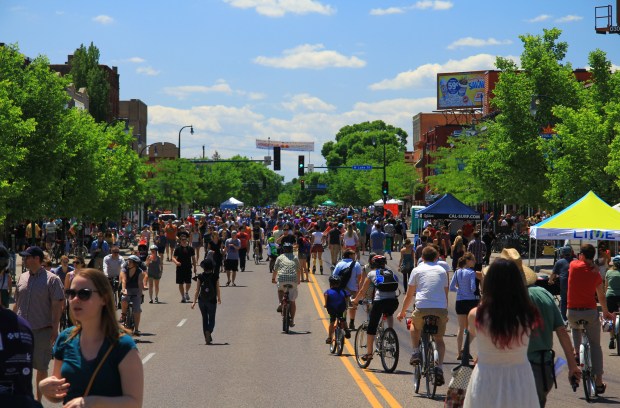 In most parts of the country, people want to escape the city come August. Not so in Minneapolis, which bursts to life during the few short months they're not being pummeled by cold weather and snow. The grand marshall of this warm weather parade? The bike. They've got the Grand Rounds National Scenic Byway a 50 mile urban bike path and Nice Ride, a great bike sharing program—this year, Bicycling Magazine named Minneapolis the #1 best bike city in the country. Another surprising fact about Minneapolis is that despite being landlocked, it's got plenty of beaches; there are over 22 lakes inside the city and the Mississippi meanders right through town. Check out Chain of Lakes which has 13 miles of shoreline just ten minutes from downtown. Grab a bite at one of the city's beloved rooftop restaurants; we love the view at Crave America. The best stay in town? We say The Common's Hotel in the city's University District. Not only can you enjoy the sprawling campus without the onslaught of students, think in-room art galleries, a book butler, free wifi and The Beacon House—a locally inspired gastropub. Besides, it's a few minutes away from Target Field, so you can watch the Twins play whoever and drink all day before stumbling home.
3—The Laurentians, Canada
Just north of Montreal, the Laurentians are a sparsely populated, forested wonderland of hilly hiking trails and camping, but with over 9000 lakes and rivers, this is one of the best places in North America to enjoy non-ocean front water activities. Our pick? Canoe camping in Parc National du Mont-Tremblant, which has three different circuits, shuttles to get you to and from parking to the riverheads and plenty of camping facilities along the way. The park offers packages that start at $44.50 per person for the canoe, camping, shuttle and firewood (Stay three nights and it's only $99.50 per person). When you've had your fill, spend the rest of your days off chilling in Montreal, where you can completely forget that you didn't make it to Europe this summer. Flight prices have been hovering at around $350 from both New York and San Francisco.
4—Antigua, Guatemala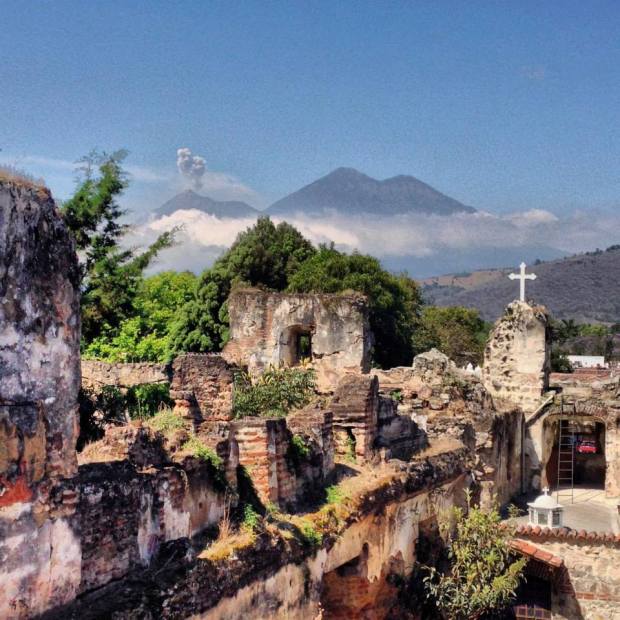 Heading towards the equator in August might sound like a death-wish, but if you are going to the Spanish colonial town of Antigua, Guatemala, you'll find it to be more like a very cool day dream. This is because at 5000 feet above sea level, temperatures here are spring-like all year round. The small quiet, cobblestone town is peppered with ruins of old 17th and 18th century churches like Europe, and is surrounded by coffee plantations, volcanoes and mountains like Hawaii. This unique landscape has helped make it one of the most touristy cities in Latin America. So why come in August? It is rainy season in Guatemala, which scares off the hordes of tourists and keeps flights priced low ($450 from New York, $650 from California). But all for naught because in Antigua, it rains less than in other parts of the country, and normally only for a few hours in the afternoon. The main attractions like visiting coffee plantations, hiking the active volcano of Pacaya and wandering the placid streets are all best done in the morning anyway. Spend the possibly rainy afternoons eating, drinking cheap beer ($2 a bottle) or cozying up in your hotel. You can go luxe at Casa Santo Domingo, a breathtaking hotel-museum with sprawling yards or you can still be content on the cheap. Tree houses and rustic cabins with views, hot water showers and lots of privacy at Earth Lodge, 20 minutes up on a hill overlooking the town, can be had for under $40 a couple.
Photo credits: Park City, Utah in Summer. Photo Credit, Flickr User Joi Lto; Minneapolis, Minnesota. Photo Credit, Flickr user Michael Hicks; The Laurentians, Canada. Photo Credit, Flickr user Derek Hatfield
Editors' Recommendations