Got acne that just won't quit no matter how many ointments or creams you try? Then you may want to consider taking a look at Zitsticka, a new company that uses micro-dart-laden stickers to zap painful zits for good.
Stickers … with … um … needles?! Yep, though the technology certainly sounds like something out of a sci-fi novel, it's actually pretty tame once you take a closer look.
According to Daniel Kaplan, co-founder of Zitsticka, "Most existing acne solutions come with big promises, yet serious limitations as most address the uppermost layer of the skin. We set out to develop an active product that permeates beyond the epidermal layer, and into a zit's nucleus."
Each mini-sticker — or Killa pad — is composed of three parts: a hydrocolloid cover shield, an adhesive layer to seal in the zit and protect it from external forces, and a section of medicine-filled microdarts. Powerful anti-acne ingredients such as salicylic acid, niacinamide (B3), oligopeptide-76, and hyaluronic acid make up the the Killa's zit zapping formulation. Simply place the sticker on the affected area and the "needles" dispense the substance right inside the zit, effectively killing it dead.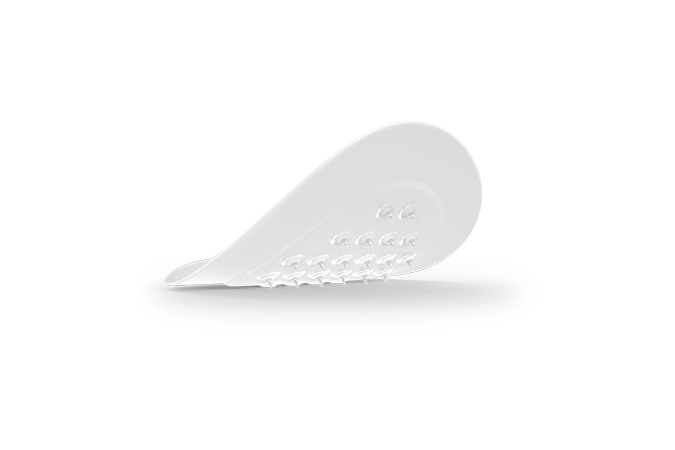 Not so scary, huh?
In fact, the Stickatech is remarkably gentle and provides a much more targeted approach than say a cleanser or night cream would. That's not to say these KILLA stickers should take the place of your skincare routine (in fact the company explicitly says they shouldn't), but they could provide a nice boost to the regime you've already got going on, especially if you're prone to painful pimple breakouts. A nice bonus? All the ingredients within the sticker's minidarts are dermatologist-tested, vegan, and cruelty-free.
Zitsticka Killa Kit
As far as set-up is concerned, Zitsticka suggests applying the pads to a clean, dry face at night. Upon application, you might feel a slight tingling sensation, but not to worry, that's just the microdarts penetrating your epidermis and doing their work.
And, though the 24 microdarts dissolve in approximately two hours (after which point all the anti-inflammatory goods are at work inside the growth), it's recommended you leave the sticker on while you sleep or until the area feels flatter. The discreet, semi-sheer patches can also be worn during the day, depending on personal preference.
Currently, the only way to get these stickers is to purchase a KILLA Kit for $29. The package includes eight KILLA patches as well as eight cleaning swabs (packed with Vitamin E, tea tree oil, and salicylic acid) to prep the affected area pre-placement.
The only downside to the product: its price. At nearly $30, one would expect more than eight patches, but for those who are dealing with newly formed cystic acne or mild, but constant acne, consider it money well-spent.
For those of you who want something that can treat the residual redness and irritation post-pimple, Zitsticka has a "Heala" patch in the works which should be available later in 2019.
For other spot-treatment options, check out The Manual's recent guide to the best zit zappers out there.
Editors' Recommendations