Beards are like lawns in that they're always growing and you can neglect them, but that doesn't mean you should. And if you neglect yours, people are probably going to notice. Not a good look.
The folks at Enchanted Beard Company don't want you to neglect your beard, though, and they've developed a beard care line that will not only help you care for your beard, but help it care for you, with soothing aromatherapy and natural ingredients that will help recondition your face fleece.
After trying the beard soap, beard balm, and beard oil, there were some clear highlights that are making a strong case for trying beard-specific products, even if you never have before.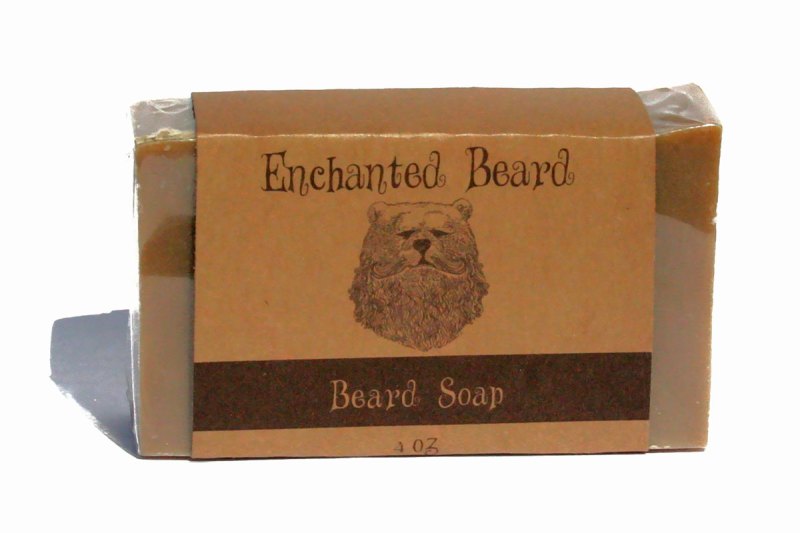 The beard soap from Enchanted Beard is essentially a high-quality olive oil and castor oil soap that lathers up easily and rinses off clean. Use it as your daily body soap and you won't have to worry about meshing a bunch of competing scents.
One of the things that makes this soap unique, however, is that it uses pine tar, which is said to have medicinal properties. If you've never used pine tar soap before, it has a distinct texture that comes across as slightly resinous (but not sticky) on your skin. It's extremely refreshing and makes you smell like you've been walking in the woods.
The beard balm comes in a little lip balm tin and has a hard consistency like lip balm. Keep it in a warmer area, or it will take some work to get it softened up to where it can be applied. If your beard tends to run wild with the slightest breeze, the beard balm acts as a firm wax that will help shape it and keep it in place. It also helps your beard to appear to have more volume and body. The smell is more tropical due to the addition of coconut oil and beeswax, but it blends with the smells of the other products so you won't come out smelling like an Almond Joy.
The last item the nice folks at Enchanted Beard sent along was their Appalachian Trail Beard Oil, which comes in a little essential oil vial that you pour out onto your hand and rub into your beard. The makers claim their mix of jojoba and burdock-infused grapeseed oil can even help stimulate beard growth.
The first time around, the smell is strong and invigorating. Cedarwood oil gives it an earthy base, with layers of patchouli and cardamom adding some depth. It's noticeable enough that you may get comments, but not strong enough to overwhelm an elevator ride.
Enchanted Beard Company takes pride in the aromatherapy benefits of its products and it's pretty easy to see why when you get your hands on them. The scents really do impart feelings of calm and clarity when applied.
Enchanted Beard offers several other scents and products for different beard needs. If you want to try it all, they make a kit that contains everything you need to get started. Remember, cold weather and dry houses wreak havoc on your skin and facial hair, so pick some up quick before winter ruins you.
Editors' Recommendations