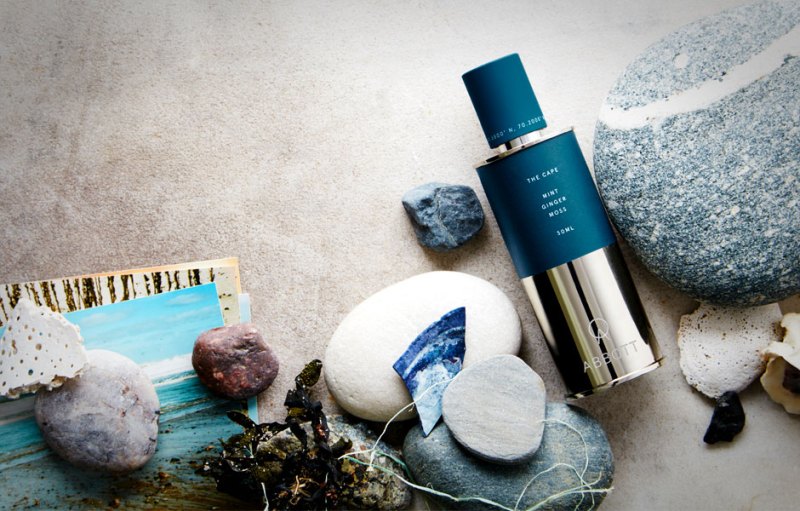 It's a brand new era for two friends who left the corporate world in New York City to follow a more creative path. Michael Pass, a former lawyer, and Jose Alvarez, a former banker, teamed up to create Abbott—a company designed to create fragrances that evoke memories of great travel experiences. It took 18 months and now they're ready to show the world what they've come up with.
"We both really loved getting out of the city and taking part in skiing, biking, surfing, and hiking," said Pass. "We wanted to figure out a way to capture the memories of those experiences. Fragrance is such a powerful trigger of memory."
When they returned to the daily grind, they would carry memories from trips with them. "They'd linger and add to our life in the city. I'd be happier doing my daily routine," said Alvarez. "All of a sudden I'd smell something that would remind me of that trip. There are no fragrance brands that are speaking to me or our friends the way we want to be spoken to."
He says while many brands focus on selling sex and colognes based on celebrity names, they felt there was space for something more inspired that would be reflective of life on the road, going outside and seeing the world. They decided to launch Abbott with four scents that are named for four of their favorite travel locales: The Cape has a fresh scent, Sequoya is woodsy, Mojave is spice, and Telluride is leather.
Abbott has a unique way to help guys find their best scent. Customers can order a "try on kit" for five bucks—it includes a week's supply of each of the four scents. They advise spending a day or two with each fragrance before deciding which one to buy. Full bottles are $55. There are incentives for referrals. Refer five people and receive a try on kit for free. Refer 10 and get $10 off a full bottle. Refer 50 and get a full size bottle for free. Also, if you refer the most people you could win a trip to one of the four fragrance-inspired locales.
"Our try on kit is the opposite of getting sprayed in a department store and making a quick decision," said Pass. "Scents can change over time. If you really like something in the first minute, you may not like it twenty minutes later."
Abbott sells online only at this point, and that direct to consumer marketing best suits their word-of-mouth brand. "For men, it's a simple, easy way to shop," said Alvarez. "Click a button and have it delivered without leaving the house. If we start putting into retail, we won't have as much control over the experience."
Other products are in the works. Candles will appear in six to nine months followed by a line of bath and body products. We'll be watching their success.
Editors' Recommendations