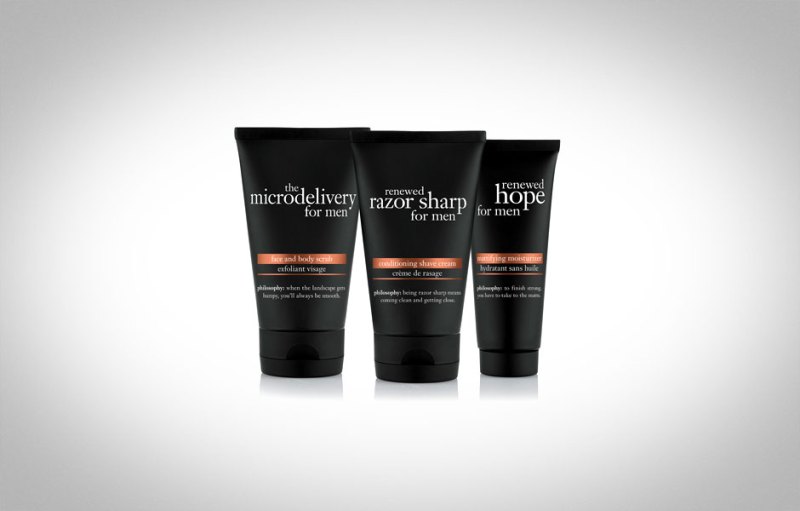 Two decades ago, the skincare brand Philosophy was born. Though ostensibly meant to improve appearances, each bottle and tube was plastered with inspirational names and encouraging words—hence the name. And backing up the motivational packaging, the company donated to organizations, like community-based mental health organizations, hoping to make a difference in other ways, too.
Anyway, cut to today and after creating loads of lady friendly offerings, the brand realized that men had jumped on the looking good bandwagon thanks to its existing male customer base that requested something made for them. And Philosophy's first ever men's grooming line was born. Staying true to the brand, um, philosophy, the company stuck with its simple, yet effective 1,2,3 cleanse, peel, treat skincare system though tailored the trio for dudes. That included creating dual-purpose formulas because they know you're not down with adding more steps to your routine, though they will surely expand to include other appearance improving options down the road, and infusing them with an eye-opening, masculine blend of bergamot, ginger, and vetiver.
For now, you can pick up…
The Microdelivery, a gentle scrub that is formulated for use on face and body, cleanses thoroughly, and also can be repurposed as pre-shave prep.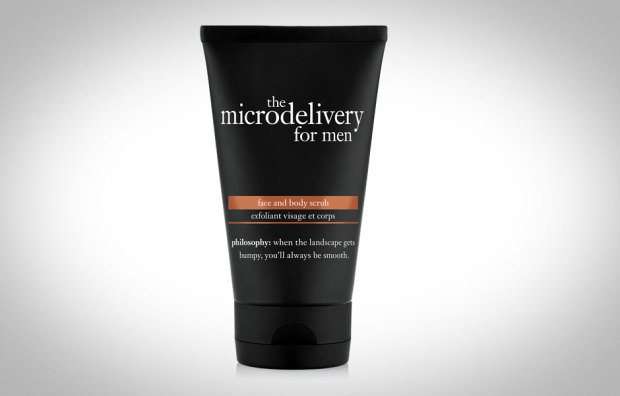 2. For additional shaving needs, Razor Sharp multitasks as a conditioning shave cream and works wonders as a gentle, creamy cleanser.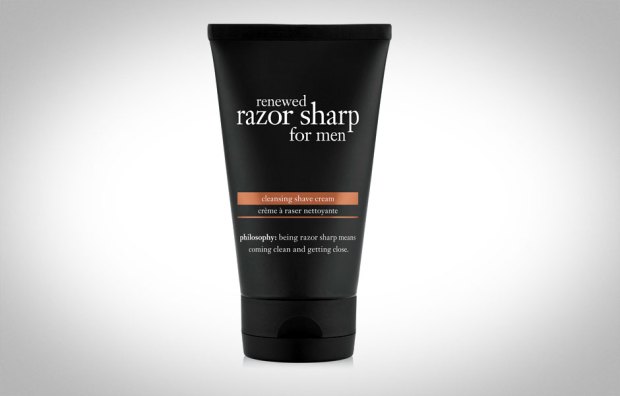 And finally, the last part of the regimen is Renewed Hope, an oil-free gel moisturizer that mattifies while it hydrates and functions as a calming after-shave.
All three products are infused with an eye-opening, masculine blend of bergamot, ginger, and vetiver.
Editors' Recommendations