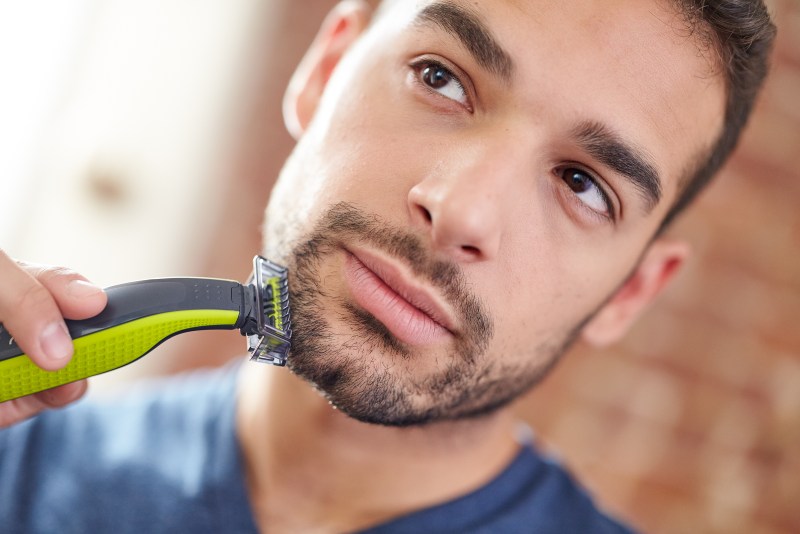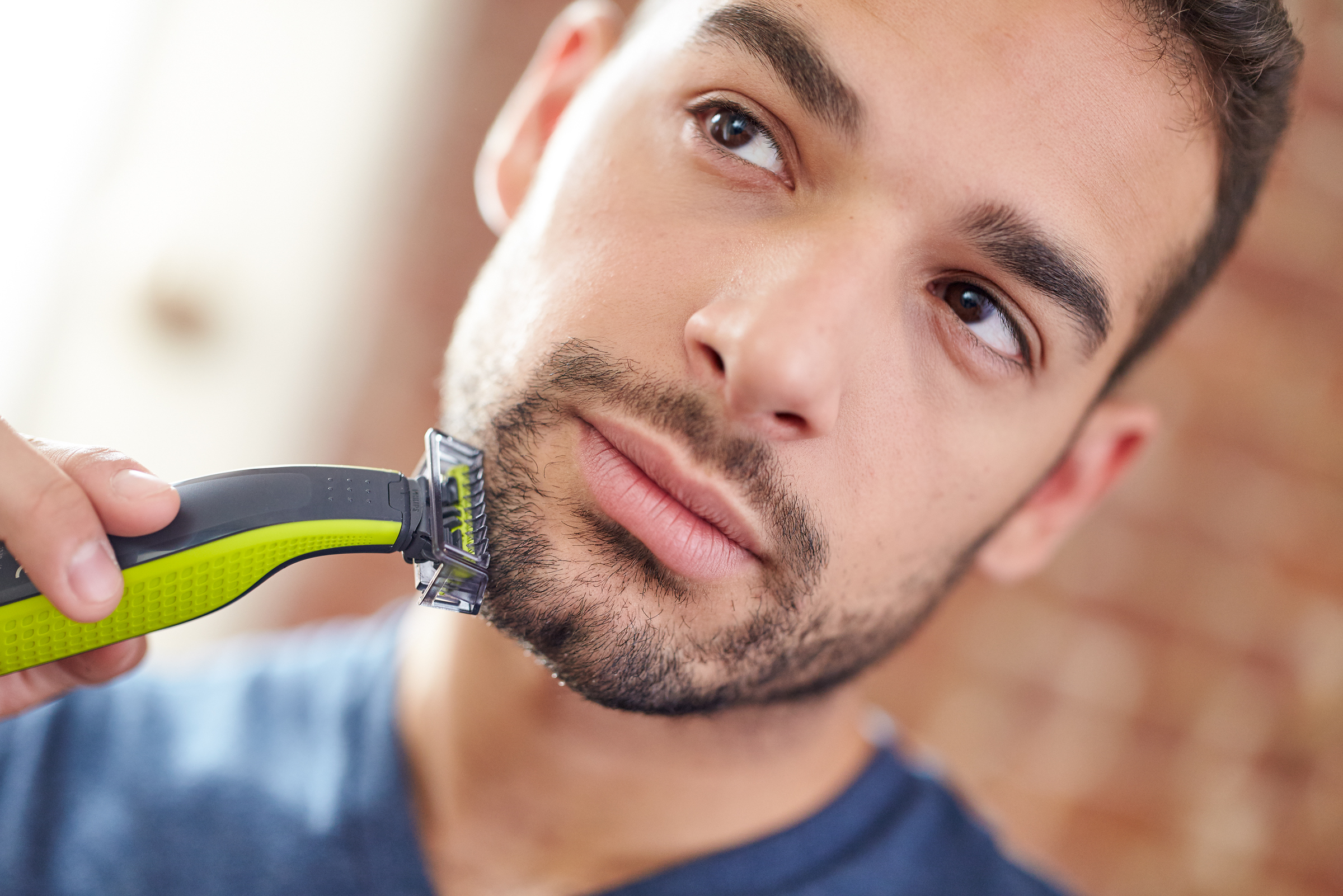 Every man deserves the best possible shave they can get. A great shave can do wonders and help you look your best while also feeling great. This how-to guide will detail the different steps you can take to enhance your overall grooming routine and walk out of the bathroom with style, confidence, and dignity.
4 Steps for Philips OneBlade Styling — because you won't need the 5th
Seeing that Philips OneBlade is a hybrid styler, there isn't an exact step-by-step process when putting this puppy to use. OneBlade is packed with wet and dry features that allows you to trim your beard with or without foam, in the shower, or even enact a quick dry-trim. Below are some ways to ensure you style your edges properly and obtain crisp, clean lines when alternating between and adapting to new beard styles.
For starters, it's always important to wash, condition, and oil your beard. Brooklyn Grooming's Commando beard oil is a classic option that moisturizes effectively. Philips OneBlade will then lend a helping hand in executing close shaves and it is much more gentle on the face than your typical straight, double-edge, or cartridge razor.
Secondly, brush your beard so all of your hairs stand out, for easier slicing. OneBlade features flexible teeth enclosures, which guides hairs straight into the blade to make sure nothing gets left behind. Brushing before and after a trim or shave is important to make sure your beard is trained and grows to be strong and healthy.
Now determine the look you're going for. Something fresh, yet traditional is always a good fit. But, we're in the age of Beardom, meaning unique, meticulous, manly creations are accepted anywhere, so go with your gut. With one of the three included stubble combs, there's a comb for every length and corner.
Finally, give your beard a border, and a bold one at that. There's nothing sleeker than crisp and clean facial hair. Fading and trimming sideburns is essential to keeping a clean look around the ears and letting your beard stand out. And, when you trim your cheekbones, your beard stops growing in all directions, and should only grow down from there.
Remember: a great routine is earned, not given. Depending on your shaving habits, razor style, and beard style, your steps may be longer or shorter, than the steps illustrated. But, without a doubt, these four styling steps are the foundations to achieve the best beard possible.