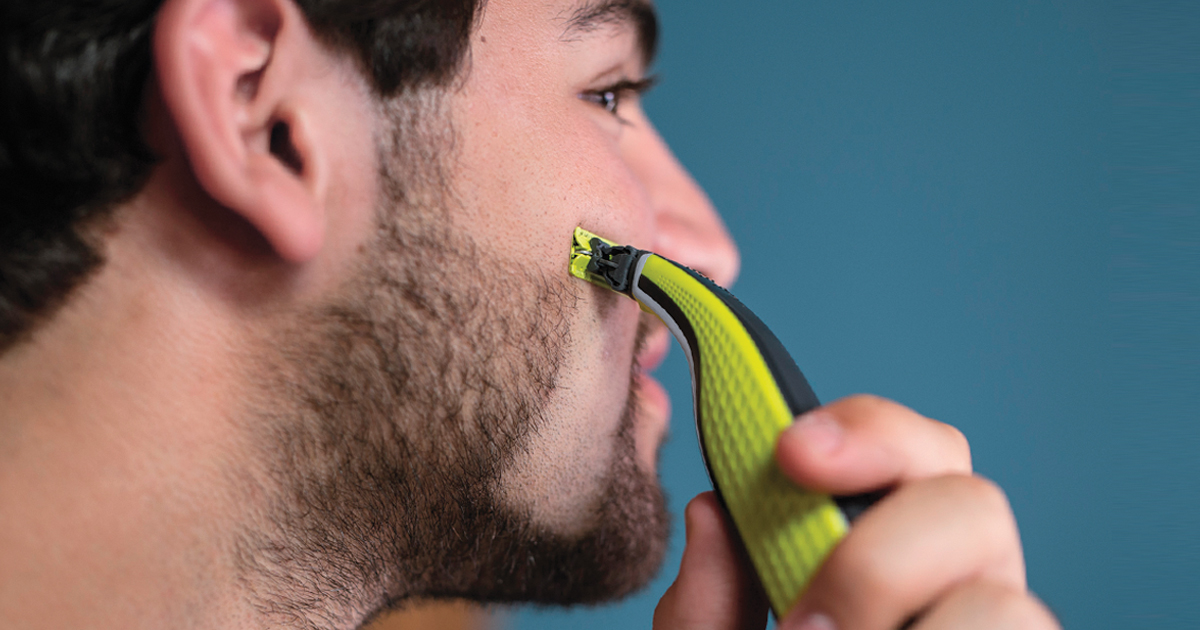 From practicalities to fashion statements, beard styles have symbolized everything from wisdom and respect, to honor and dignity throughout the history of man. As a result, facial hair trends and styles have remained widely diverse over the years as a symbol of man's virility, and every decade has also had a style or trend that influenced the general public.
If you're one to keep up with these trends, then OneBlade from Philips is a versatile companion to ensure you get the detail you're looking for. OneBlade is a shave, edge, or trim tool that was built specifically for multipurpose use to obtain any facial hair style or preference.
Your beard can influence the way you present yourself, as well as how you are perceived by others. According to the US psychologist Robert Pellegrini, "the male beard communicates a heroic image of the independent, sturdy, and resourceful pioneer, ready, willing and able to do manly things." This sense of beard power still reigns true today, and we're here to give you a detailed history on beard trends throughout the years.
The '70s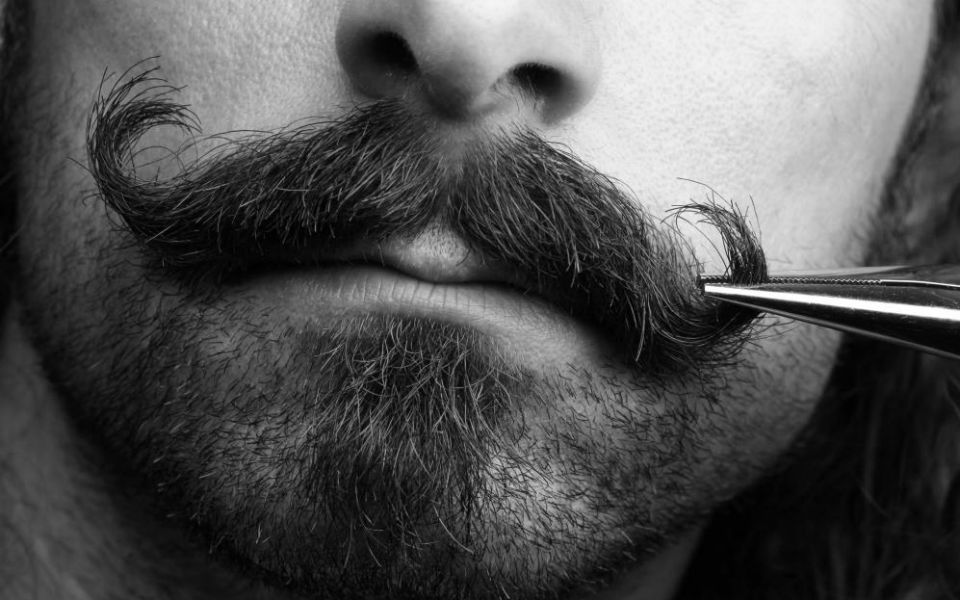 Facial hair became big news in the 70s. So big in fact that it was somewhat acceptable for people to go out and buy a fake mustache just to fit in. It was a sign of creativity and rebelliousness that everyone wanted a piece of.
A lot of people like to credit The Beatles for having a large influence on men's hair and beard styles in the 1970s. After all, celebrities have a huge impact on how society presents itself. Their "moptop" style and shaggy beards rose to popularity, sparking new trends for facial hair: the mustache, bushy sideburns, or even a full-faced beard.
Although facial hair in the 70s' was less manicured than some of the styles that followed, the decade represented a sense of freedom and vigor for men.
The '80s
Beard popularity in the U.S. subsided in the 1980s', as men tended to embrace the baby face and slick top hair in favor of a booming corporate culture. This made way for other eclectic and elaborate lifestyle symbols, like the hairstyles of Patrick Swayze.
This doesn't mean all was lost, however, because the beards that were grown in this decade helped blaze new paths for trends in the future, rooted in attitude and toughness.
Popular styles included the barbarian Hockey playoff beard and ZZ Top's chest-length facial steez. And I'm sure we can all agree that Tom Selleck in Magnum P.I. had one of the most iconic mustache styles of all time.
The '90s

The '90s experienced some of the weirdest and unique facial hair styles, although the conservative baby face was still in full effect. With that being said, individualistic goatees, soul patches, and paltry facial hair reigned supreme.
You can thank celebs like Fred Durst and Rob Zombie for the most elaborate goatee styles, while Nirvana's Kurt Cobain embodied a grungy gentleman look that would pass with flying colors in today's age.
The 2000s
Ringing in a new Century brought about a period of self-assuring, confident almost-beards and five o'clock shadow. Thanks to the patchy and sparse beards of celebrities like Colin Farrell and Brad Pitt, the Y2K decade wasn't a huge period for beard growth, but it was necessary for the culture we see today.
That culture is what some refer to as "lumbersexual" phase – or simply someone who's as rugged and tough as a lumberjack, but also manicured and groomed. You know, someone who can be both dapper and hipster, at the same time.
Now, this phase surely comes and goes, and it very much so depends on what city you're living in, but the need for grooming and looking great never leaves. Whether you fancy a 70s' handlebar stache, or simply want to keep things tidy, the Philips OneBlade can precisely hack away at any length of hair and protect against slicing away at your skin. So say goodbye to the days of multiple blades, trimmers, and edgers, and hello to your new favorite bathroom companion — which is just as versatile and stylish as your look.
The Philips OneBlade razor is now available for $44.99 on Amazon.
Editors' Recommendations