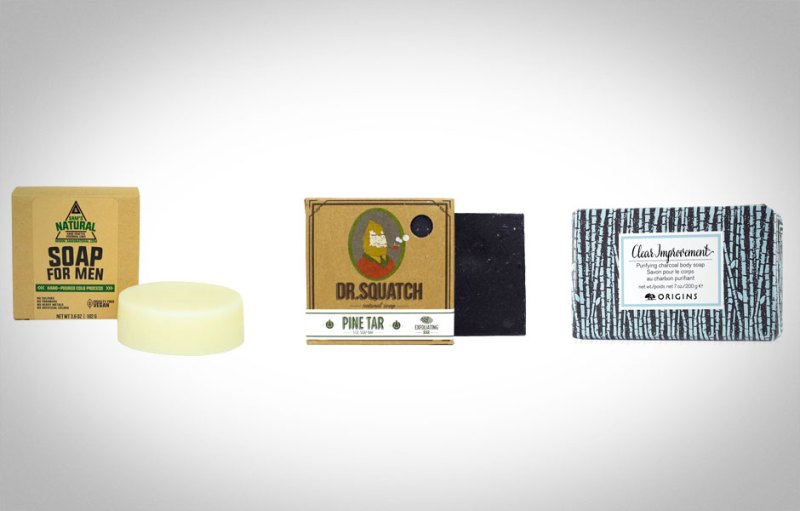 If you want to feel good about coming clean try using natural soaps. These bars get rid of the daily dirt and grime using the most nourishing ingredients for your skin. Skip the bars loaded with harsh chemicals, artificial fragrances and dyes. Synthetic soaps can leave your skin feeling tight, dry and cracked. Instead, lather up with hydrating essential oils, natural extracts, botanicals, shea butter and aloe vera. Suds up the au natural way.
Origins Clear Improvement Purifying Charcoal Body Soap
Unwind and wash off the stress of the day with this purifying body soap. Bamboo charcoal draws out impurities and debris to deeply cleanse away dirt and grime. And you'll smell minty fresh, thanks to added clove and wintergreen.
Dr. Squatch Soap Company – Pine Tar Soap
Channel your inner woodsman with this all-star bar soap that leaves you smelling manly with the scent of real pine extract. You'll smell as fresh as the great outdoors while gritty oatmeal and soothing shea butter buff and soothe your hide.
Related: Lather Up with Dr. Squatch's Natural Soaps
Lightfoot's Pine Soap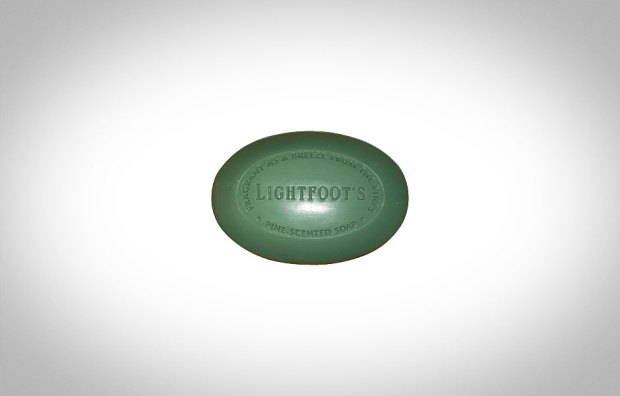 Enhance your shower experience with this bar that smells like a hike through a New England pine grove. It has a light, fresh scent that will leave you feeling clean and refreshed. Milled at Kenyon's Grist Mill in Rhode Island, it promises to last and not disappear in your soap dish. It's all natural, moisturizing and will have your skin feeling soft.
Sam's Natural Soap For Men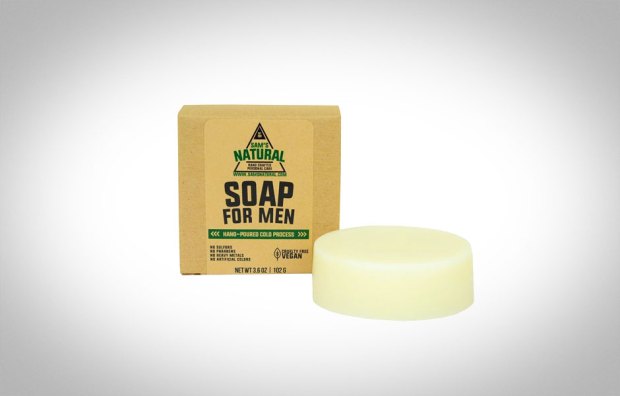 Give your skin some love with this cold process soap formulated just for guys. It's hand-poured and cured for six weeks and chock full of nourishing oils. Jojoba and Macadamia along with moisturizing shea butter make for a hydrating lather. It's gently scented and won't overpower you.
A Wild Soap Bar Timber & Coal Blackland Soap
Master soap maker, Jory Hanus was inspired by the fertile land that stretches from Texas to Canada known as the Blackland Prairie when he crafted this hand-stamped soap. The chunky, 5 oz. bar has activated charcoal that draws impurities and a lather that leaves an earthy scent.
Related: Showering just got Easier with this New Soap-Repellant Coating
Editors' Recommendations