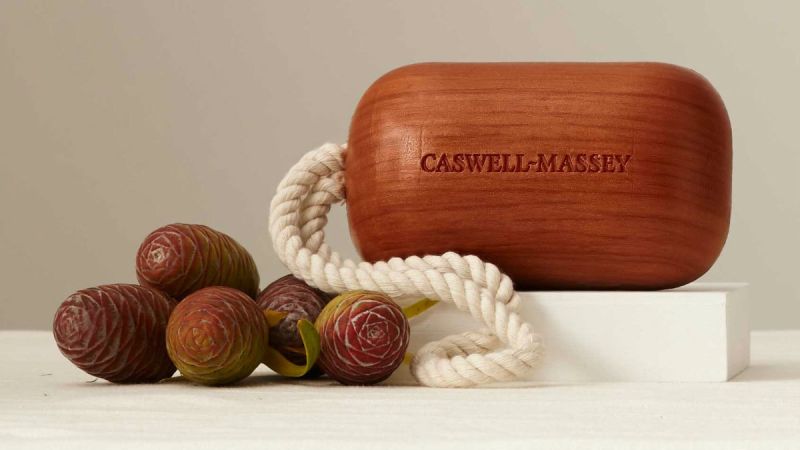 These soaps on a rope are no joke. They smell great, lather up nice, and can hang with the best of them. Bar soap is slipperp without a handle. Plus, hanging a soap on a rope will make it last longer and keep from becoming contaminated with bacteria. Elevate your shower experience (and pass on the silly puns) with these luxe bath bars.
Musgo Real Soap On A Rope –
$28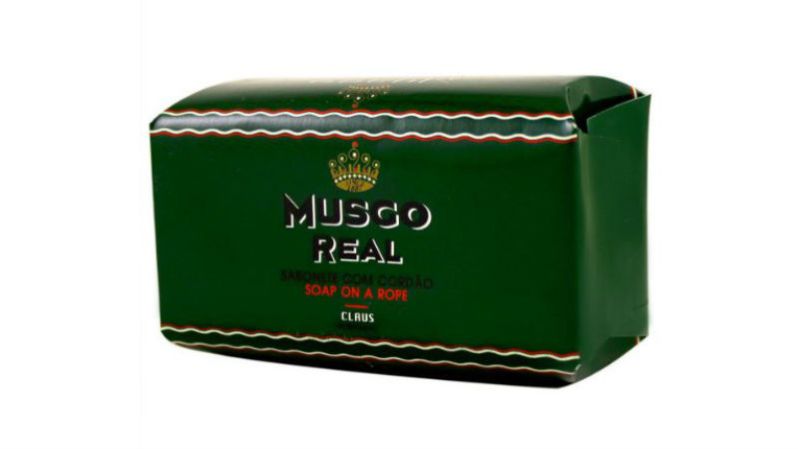 There's really no need to spritz on more cologne after showering with this sophisticated soap. It's a woody oriental scent created like a classic fine fragrance. There's ylang-ylang at the top, musk in the middle, and amber and tonka at the base. Suds up with this warm, spicy blend of patchouli, sandalwood, and vanilla.
$28
San Francisco Soap Company Forest Musk Soap on a Rope – $9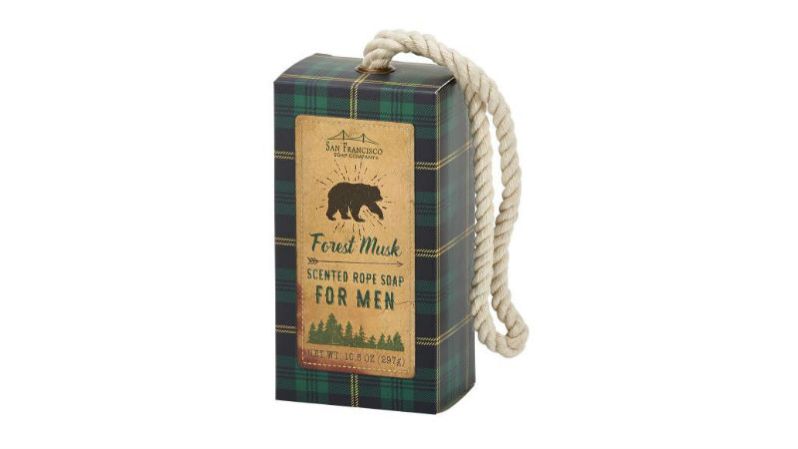 This scented soap may be free of parabens, synthetic colors, fake fragrances, gluten, GMOs, and animal products but it's still tough enough to take down your body odor. Did you have a bear of a day? It's all good. Lather up with this masculine soap, close your eyes, and enjoy your alone time in the woods.
Dope On a Rope Soap Northern Lights –
$10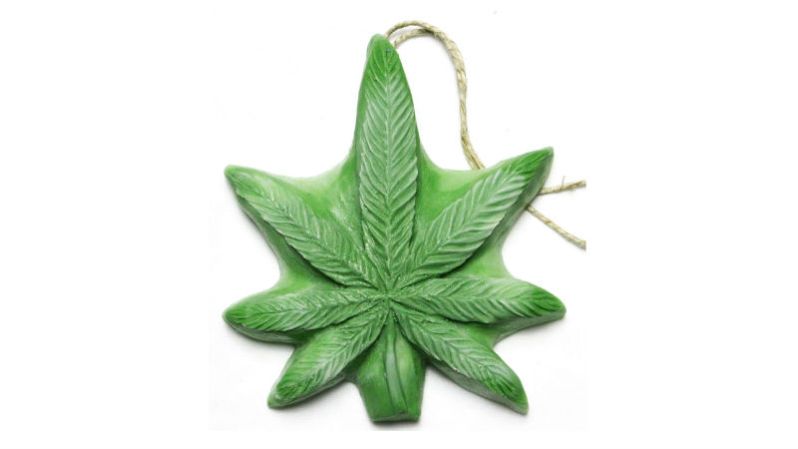 This winning combination of eucalyptus and peppermint essential oils will leave your skin feeling alright. It arrives vacuum sealed so it's as fresh as the day it was made. As the brand's saying goes, just be careful, you don't smoke it; you soak it.
$10
Clark & James Lake House Soap on a Rope – $16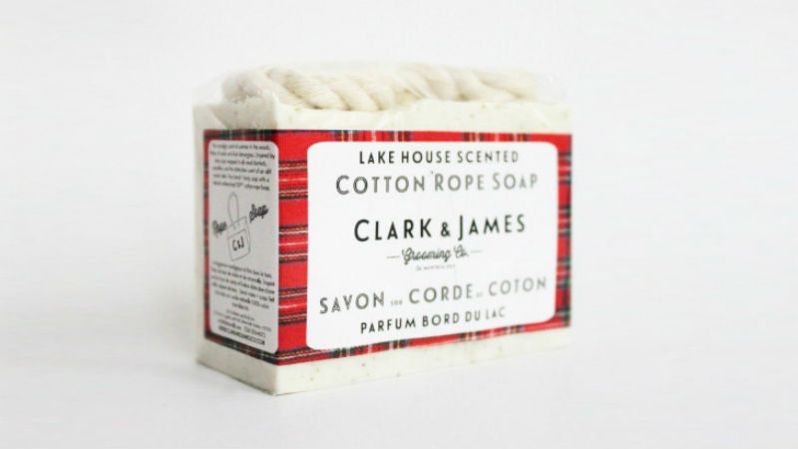 With notes of cedar and fresh lemongrass, this soap's scent will transport you to summer time. It's a large, long-lasting bar with a gentle lather that won't irritate your skin. This vintage soap will look great hanging in your old log cabin and get you clean in the lake. They are made from a glycerin and vegetable oil soap base and are completely vegan with a 100-percent cotton rope.
Casswell-Massey Sandalwood Soap on a Rope –
$22
This soap has some serious history. William Hunter founded Caswell-Massey in 1752 in Newport, Rhode Island. Their clients include the founding fathers and the pioneers of Wall Street. The bar in question has an exotic sandalwood scent and a rich, creamy, moisturizing lather.
$22
Archipelago Boticario De Havana Soap on a Rope – $15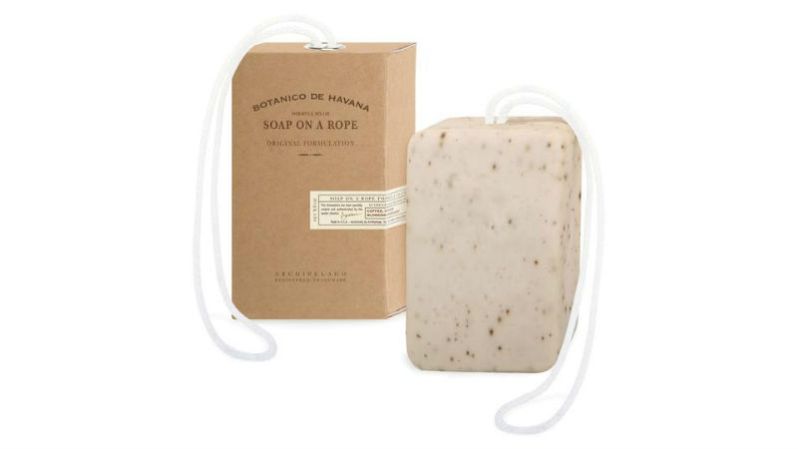 This triple-milled soap with a handcrafted-twill rope is pure luxury. Lather up and inhale notes of mandarin, bergamot, thyme, and coriander. Ground coffee beans gently buff away dead skin while pure shea butter soothes and hydrates.
L:A Bruket No. 083 Sage/Rosemary/Lavender Rope Soap – $32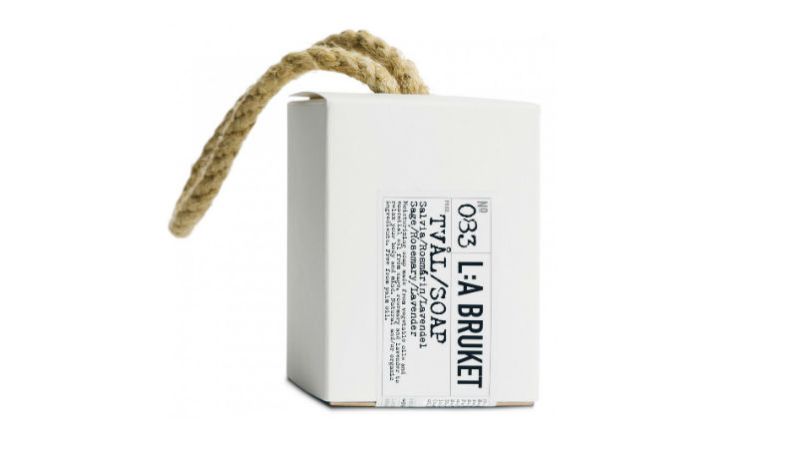 There's nothing like a good soak. Lather up to better your mind and body with this handmade, organic soap. It has calming lavender to melt away stress while sage and rosemary gets your blood flowing.
Duke Cannon Tactical Soap on a Rope –
See It
You probably didn't know that you needed a tactical pouch to hang your soap. This one doubles as a scrubbing tool. There's a course mesh side to exfoliate those rough patches of skin and a softer mesh to buff the rest of you. The paracord keeps this big soap off the ground and clean.
See It
Editors' Recommendations