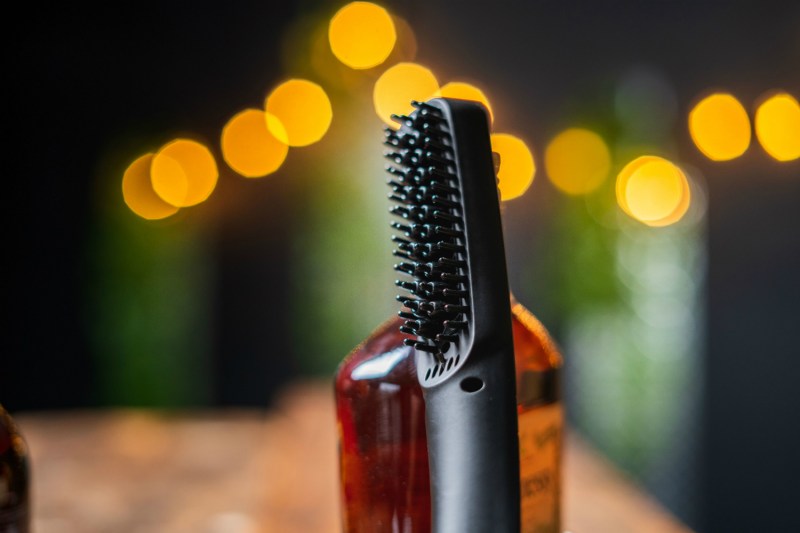 Humans have been straightening their hair since someone (presumably) accidentally realized the application of heat to a wavy mop-top results in smooth strands that stay in place. Humans have also been curling their hair — even their beards — since they realized the inverse could be achieved, too. Don't believe us? Please see contemporary statues, imagery, and art of the ancient Sumerians, Persians, and Greeks (who curled their beards into ringlets with some of the earliest tongs). Changes your perception of 300 doesn't it?
Given man's above-cited love of peacocking, combined with our modern-day affinity for full, luscious beards, it's no surprise that there exists a device designed to straighten men's beard hair. The Kuschelbar, by Masc by Jeff Chastain, is just that, with the added benefit of being able to straighten the hair on your head, too (if you so desire, that is).
But, you're asking, why the hell would I need to straighten my beard? Isn't the point of it to be large, voluminous, and thick? Yes, this is true, but a beard should be well-maintained and consistently groomed, meaning split-ends, flyaways, unwanted waves, and unevenness should be preemptively and proactively managed.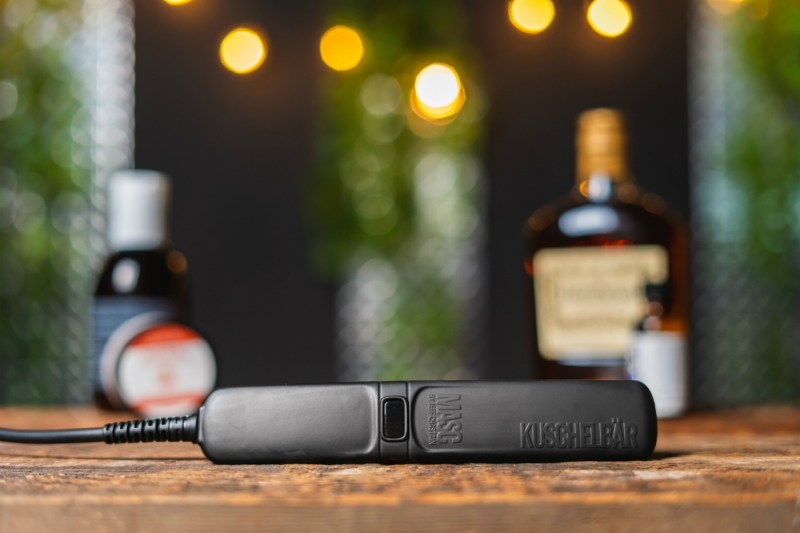 With Kuschelbar, having a well-maintained, crisp, and perfectly coiffed beard is easy. Like a regular hair straightener, this beard straightener uses heat in combination with a brush to usher negative ions into and around the beard hair, providing a smoother, more polished appearance. Using 190-degree (Celcius) temperatures, you might think you'd easily burn your face off with something like this, but thanks to a heat barrier comb design, you can straighten even the roguest of beards without worrying about mangling your mug. Masc sent The Manual a sample and one of our staffers (Dan) took one for the team and tested it out. In the video below, you can see how easily and effortlessly Dan's beard went from being almost unruly to downright dashing.
At $100, Kuschelbar might seem like an overly expensive grooming accessory, but keep in mind that it is specifically designed and built for beards. If you tried to use your girlfriend or wife's hair straightener on your beard, you'd be likely to end up with a burnt cheek and smoking whiskers rather than a subtly styled beard. So the cost, while not cheap, is definitely worth it to save your skin.
Masc by Jeff Chastain Kuschelbar Hair & Beard Straightener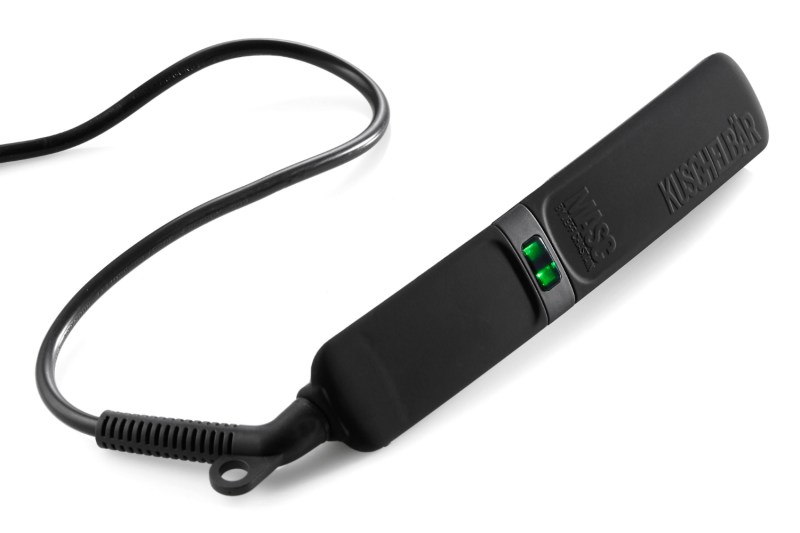 Once you've straightened your beard, keep it that way with your choice of beard wax, conditioner, or oil, and enjoy the moment someone's eyes zero in on your perfectly executed beard shape and widen with wonder as they marvel at the precise styling of your magnificent facial hair.
Editors' Recommendations