There's no one more qualified to take your hair to the top of the charts than Tyson Kennedy. This guy actually rocks. He's an acclaimed hairdresser, founder of Cutler Brooklyn and handsome Steriogram front man. His latest hit, a line of styling products titled Fatboy Hair, was inspired by the under performing goo already on the market. When he couldn't find the perfect styling concoction for his own hair, Kennedy took matters into his own hands. He mixed a recipe for Fatboy Perfect Putty in the kitchen of his Lower East Side apartment. The award winning line of products grew from there and the rest is history. We jammed with Kennedy and got the lowdown.

Wow, do you really whip these hair products up in your own kitchen? What inspired you to get started?

Yes, I do experiment in my own kitchen. I genuinely started out of curiosity as to whether I could actually make my own product and the only reason was to make the perfect hair product for myself. It wasn't to start a business and take over the world with hair products! But as I gave the product to other stylists and friends, more and more people started requesting it, so I made further batches and it seemed to grow from there.

Which product was first, and which base ingredient did you build on?

Fatboy Perfect Putty was first. I really wanted this to have a second day "dirty" hair finish so I started with actual dirt (diatomaceous dirt) and clay, and developed the product from there.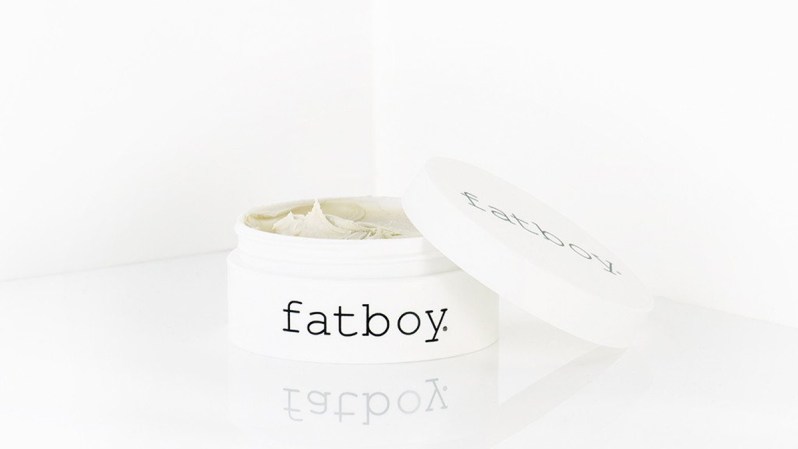 Do you have any tips for "cocktailing" hair product? For example, would Sea Salt Pomade mix well with Boss Dog Styling Cream?
I actually love cocktailing products. I feel like there are no universal dos or don'ts, it's all about finding the perfect mixture that works with your unique hair type. There may be a lot of trial and error, but you'll find the combination that works best for you. My favorite cocktail is Fatboy Perfect Putty with argan oil and applying it roots to ends and then air drying naturally for a textured natural look.
Is it okay to keep adding product to your hair or should you wash it and start all over again each day?
I absolutely love building up product, especially when using products on the matte side of things. For me the only real reason to wash your hair is to avoid irritation of the scalp.
Let's match the Fatboy styling product to the rocker…