If you're a tattoo aficionado, a fan of the famous Shamrock Social Club, or an inked A-list celebrity, chances are you've heard of Dr. Woo — but you don't have to be tatted to appreciate his single-needle, single-color, and finely shaded artwork. Have a quick look at his Instagram feed, and you'll understand the hype:
Dr. Woo's (aka Brian Woo) elevated taste and recognizable style has set him apart from other tattoo artists. After getting his start in fashion, he was lucky enough to land an apprenticeship with legendary tattoo artist Mark Mahoney at the Shamrock Social Club in Hollywood, California. There, he worked hard to earn his Sunset Boulevard street cred. The collision of talent, hard work, and luck collide eventually put Dr. Woo's tattoos in high demand.
Now Woo works on his own. As if the Hollywood Roosevelt Hotel wasn't cool enough already, it became the home to the Doctor's supremely cool and creatively inspiring studio, Suite X, over a year ago. If you're hoping to score an appointment, you'll have to email the secretive space and be prepared to wait about six months.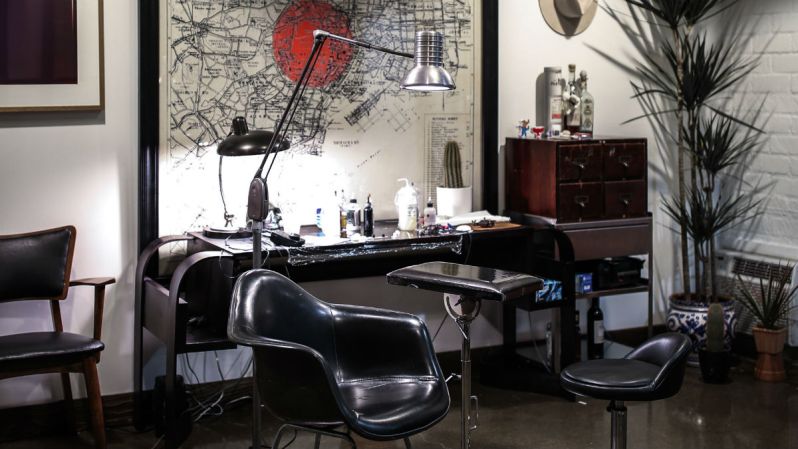 Woo is inspired by fashion, skate culture, photography, and the city of Tokyo, but stays creatively charged and balanced by spending time with his young family. While he's mastered the art of collaboration with his clients on tattoo designs, in the future, Woo can see himself manipulating everyday objects to make them cool — even something as ordinary as kitchenware. For now, you can catch him modeling his latest clothing partnership with famed designer John Elliott for Union Los Angeles. He's also put his own twist on a Converse collaboration coming in 2018.
If you're lucky enough to collaborate with Woo — like Miley Cyrus, Kid Cudi, and Drake — you'll want to take care of your skin and your new work of art. The Doctor (not a real doctor, he reminds us) is all about keeping it simple.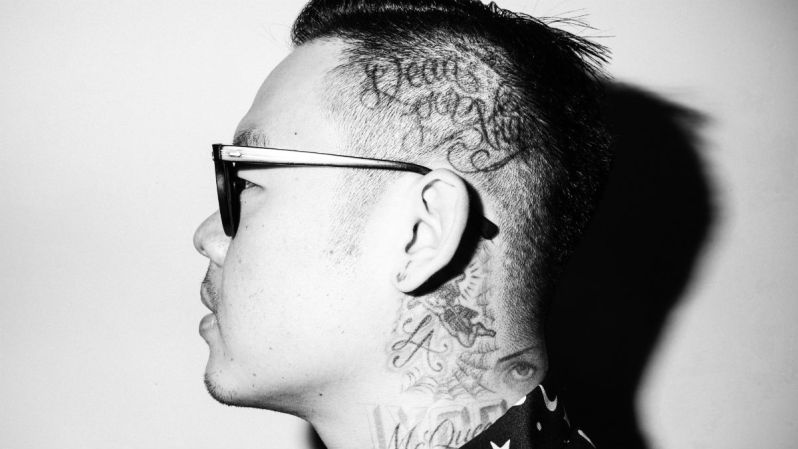 "When it comes to aftercare, you don't want to over do it. You should give the tattoo about a day and a half to breathe. And then you want to apply a very thin layer of fragrance-free lotion like Lubriderm." A little bit of this fragrance-free concoction goes a long way and will keep nourishing the skin for up to 24 hours.
He goes on to warn about slathering on other salves loaded with chemicals that will irritate raw skin. "Unless your tattoo is actually infected, you should skip the heavy topical steroid creams. You should also avoid heavy ointments that don't let the skin breathe because they seal in harmful bacteria. Stay out of the sun and salt water. You want the perfect balance of letting the skin heal without letting it get too dry because it can break and lift the ink."