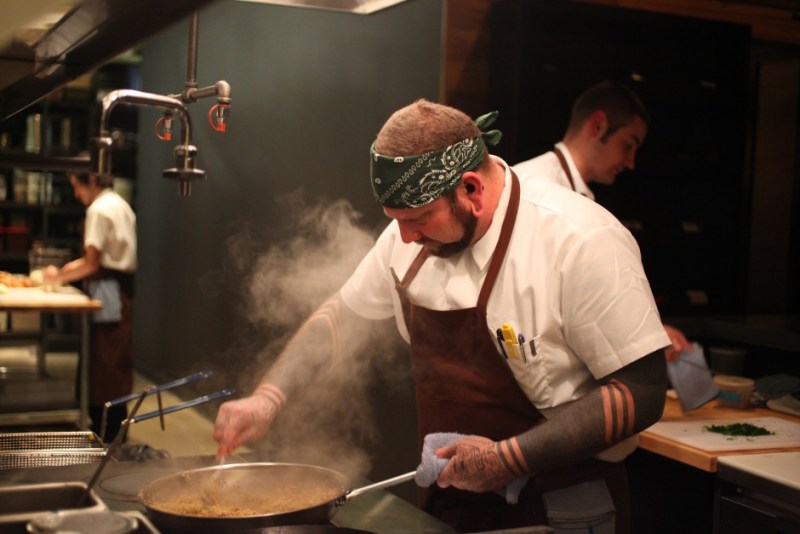 Over the past several years, Portland, OR has become a fine-dining mecca of the Pacific Northwest. Thanks to Levant, a French-Arabesque restaurant on East Burnside, "mecca" is an apt word indeed. At first glance, French and Middle Eastern food might seem like an odd combination. Scott Snyder, the chef-owner of Levant, has a different way of looking at it.
"These two culinary traditions are a natural match because they have a long history of cross-cultural exchange," says Chef Snyder. "The French occupied much of the Middle East and Northern Africa following the fall of the Ottoman Empire, and that influence can be seen in both cultures. Believe it or not, the most popular homemade dish in France is couscous."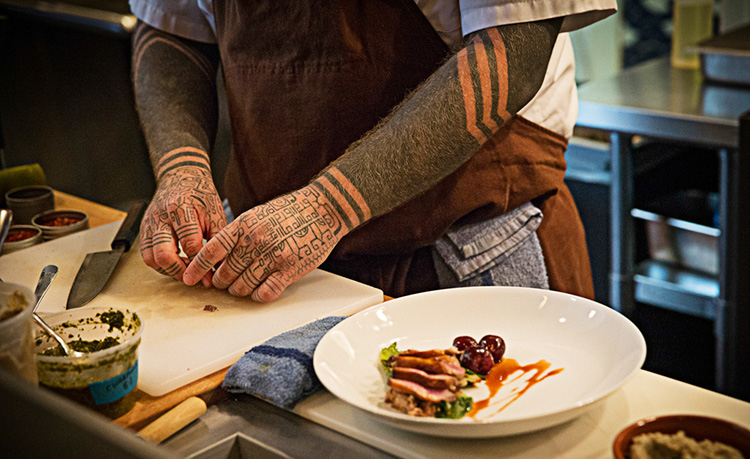 The restaurant's name represents the connection between these two cultures. "Levant," the French word for "rising," is also a geographical term that refers to a large portion of the Middle-East — particularly Israel, Palestine, Syria, Jordan, Cyprus, and Lebanon. Say what you will about the complex politics of the region, the food is always très bien. Or جيد جدا. Or טוב מאוד.
And so is the food at Levant. "We call the style at Levant 'French Arabesque' because our menu elevates Middle Eastern cuisine and flavors by re-imagining them with classic French technique in preparation and presentation," says Snyder. "We work closely with local purveyors and everything is done in-house, from making our own yogurts to whole-animal butchery."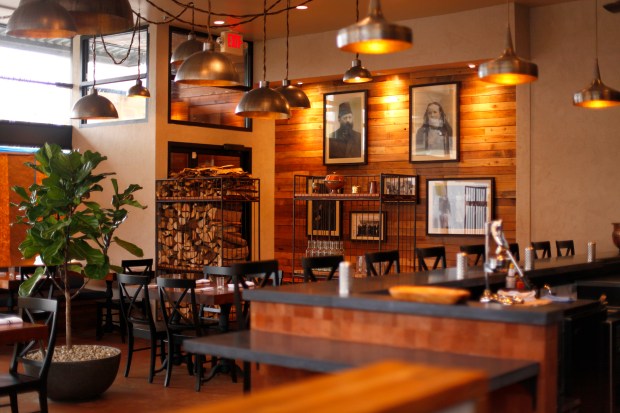 Entrees include Chermoula Spiced Sturgeon, which comes with spaghetti squash, black olive toum, and toasted almond; and Hearth Roasted Lamb, which has winter vegetable & flageolet bean stew, lamb bacon, and green harissa. They also offer tasty dishes for weekend brunch and happy hour, plus beer from an Israeli microbrewery and wine from throughout the Mediterranean.
Related: Micro-Guide: Portland, Oregon
If you're in Portland, a meal at Levant is definitely worth your time. If you're not in Portland, you can still enjoy the delectable flavors of France and the Middle East with this recipe, courtesy of Chef Scott Snyder. This alternative to traditional summer seafood dishes will surely impress your dinner party guests.
Grilled Dungeness Crab with Z'houg and Charred Orange (Serves 4)
Ingredients:
2-4 fresh whole crabs (clean)
1 cup z'houg*
1-2 cara cara oranges
Olive oil
Sea salt
*You can find z'houg in the ethnic foods section at your local supermarket, or make it from scratch by mixing green chiles, cilantro, cumin, salt, coriander, garlic, and olive oil.
Directions:
Build a hot coal bed in your grill.
Halve the crabs then segment each half into thirds.
Toss crab in oil and season with salt.
Grill the crab about 4-6 inches above coals, turning frequently.
Take the crab off the grill after 8-12 minutes
Crack crab shells with a cracker and toss in a bowl with z'houg.
Grill orange halves until lightly charred and use to season crab meat as desired.
 (Photos from John Valls and Levant)
Editors' Recommendations