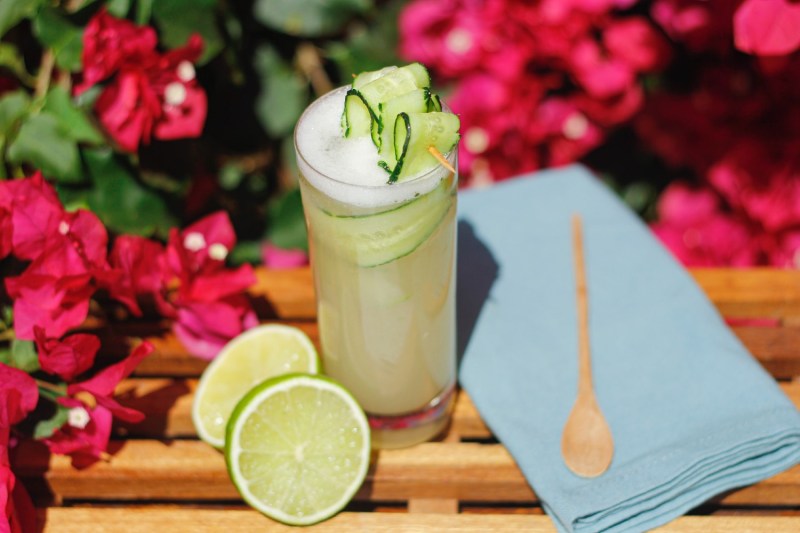 Cucumber's cool factor makes it a dynamic cocktail ingredient. Whether incorporated to chill the pop of fellow ingredients or add some refreshing green notes to a drink, cucumbers ought to be readily available at your home bar.
Bartenders tend to cut cucumber up in three different ways — wheels, ribbons, and spears. The first is basically a disc sliced about 1/4-inch thick. The second is a bit more involved, made using a vegetable peeler to first remove a strip of peel, then some cucumber. You can fold it back and forth some before skewering it on a pick of some kind. A spear is essentially a pickle, usually cut in a 6-inch length. And that's just the garnish talk.
We like to muddle with cucumbers, use cucumber juice, and even play around with other varieties, like Japanese cucumber. Its grassy flavor is an ideal match for many spirits, as well as a variety of fresh juices, fruits, herbs, and even cucumber beers. Go green, or greener, with these cucumber-tastic cocktails (including one mocktail).
Kikori Bonsai
Ingredients:
2 ounces

Kikori Whiskey

1 ounce lime juice
.75 ounces simple syrup
3 shiso leaves
3 slices Japanese cucumber
Method:
Muddle cucumbers and shiso in a shaker, then add all liquid ingredients with ice and shake vigorously. Fine strain into a glass over a large ice cube. Garnish with a shiso leaf.
Cucumber Watermelon Margarita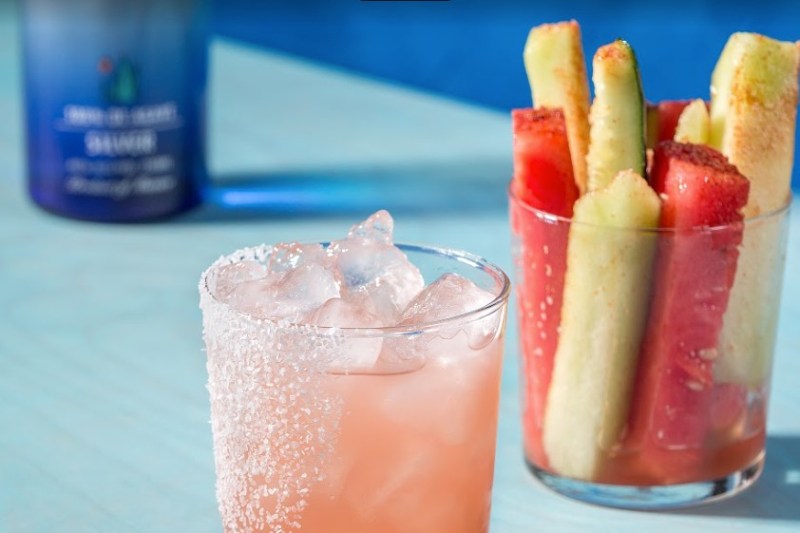 Ingredients:
2 parts

Milagro Silver Tequila

1 part fresh lime juice
.75 part agave nectar (or simple syrup)
4 watermelon chunks
2 slices cucumber
Method:
Muddle watermelon and cucumber in a Boston shaker, add remaining ingredients. Shake and strain over fresh ice. Garnish with Tajin and watermelon and cucumber spears.
Pimm's Cup Italiano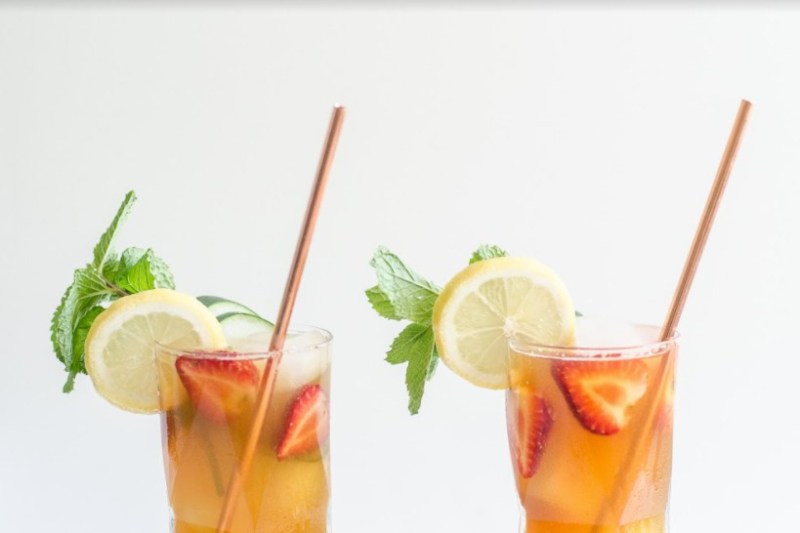 Ingredients:
.5 ounces

<span class="m_-4619030662914802467normaltextrun">Fernet-Branca</span><span class="m_-4619030662914802467eop"> </span>

1 ounce Pimms No. 1

Ginger ale

Sliced

cucumbers

, lemon, mint, and strawberry
Method:
Pour Fernet-Branca and Pimms No. 1 in a glass over crushed ice, top with ginger ale, and garnish with sliced cucumbers, lemon, mint, and strawberry.
Cucumber Quencher (Mocktail)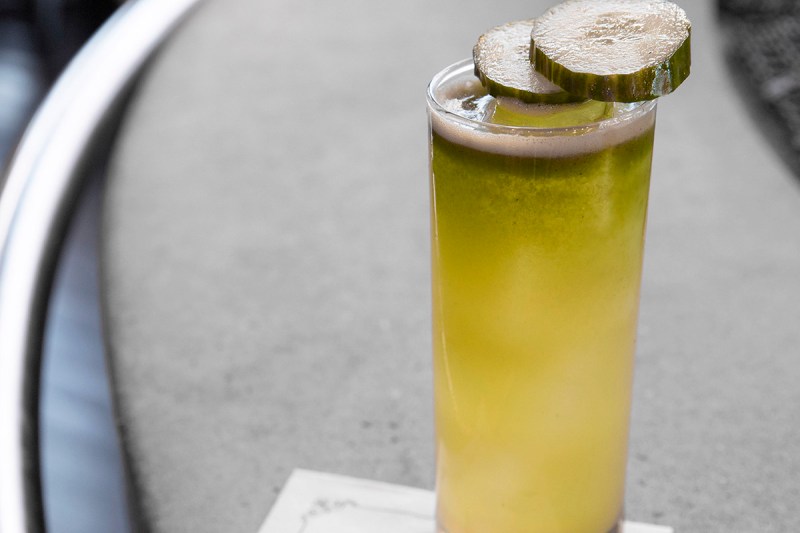 Ingredients:
2 ounces club soda
.75 ounces agave thyme syrup
.25 ounces cucumber juice
.25 ounces lemon juice
6-8 mint sprigs
Oval cucumber slice for garnish
Thyme sprig for garnish
Method:
Add all ingredients to a shaker. Shake well, then double strain into a highball, and top it off with club soda. Garnish with an oval cucumber slice and a thyme sprig.
Solento Eastside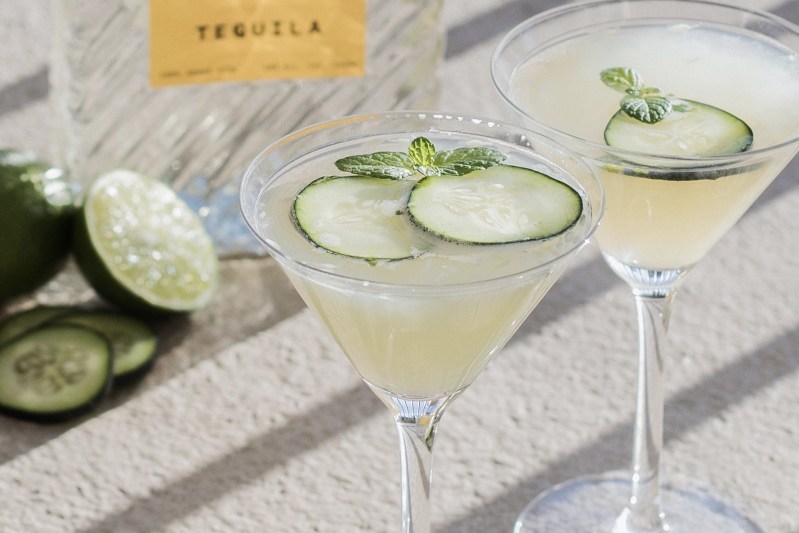 Ingredients:
2 ounces Solento Blanco Tequila
.75 ounces lime juice
.5 ounces agave syrup
4 slices of cucumber
4 mint leaves
Method:
Gently muddle mint and cucumber and agave syrup. Add tequila, lime juice, and ice. Shake and strain into a martini glass, and garnish with mint and cucumber.
Ketel One Green Mary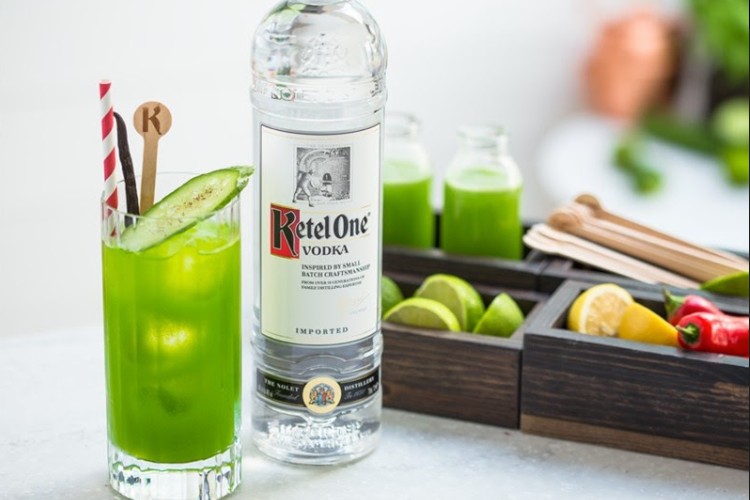 Ingredients:
1 ounce

Ketel One Vodka

3.5 ounces freshly juiced cucumber and celery (equal parts)
.5 ounces fresh lime juice
1 pinch of salt, pepper, cinnamon, nutmeg, and dried chili flakes
Method:
Add all ingredients to glass, stir well, and add ice. Garnish with a salted cucumber slice.
Milagro Miche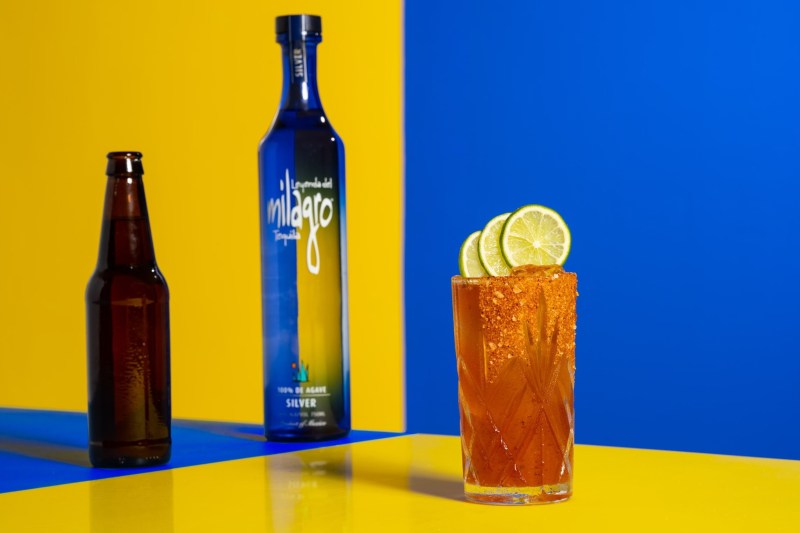 Ingredients:
1.5 parts

Milagro Silver

2 parts Bloody Mary mix or Clamato
3 dashes Worcestershire sauce
3 dashes hot sauce
1 part lime juice
2 parts cucumber juice
1-4 teaspoons kosher salt
6 parts Mexican Lager
Method:
Build in a pint glass over ice; stir. Garnish with lime wheels and tajin rim.
Block Party
Ingredients:
1.5 parts

Reyka Vodka

.5 part Dolin Blanc
3 cucumber slices
.75 part lemon juice
.5 part simple syrup
1 part watermelon juice
Method:
Muddle cucumber slices in the bottom of a shaker. Add remaining ingredients and ice. Shake and fine-strain into a highball glass with ice. Add 1 part sparkling wine (rosé is nice). Garnish with a cucumber slice wrapped in the glass.
EFFEN Pepino
Ingredients:
1 parts

EFFEN Cucumber Vodka

1 splash of lime juice
2 parts lemon lime soda
Tajin Clasico seasoning
Method:
Rim a glass with Tajin seasoning. Build over fresh ice; garnish with a cucumber wheel.
Editors' Recommendations