Good times are brewing in downtown Los Angeles at the Arts District Brewing Company.
The microbrewery opened a bar tailor-made for a great night out: craft beer, delicious food, and lots of games.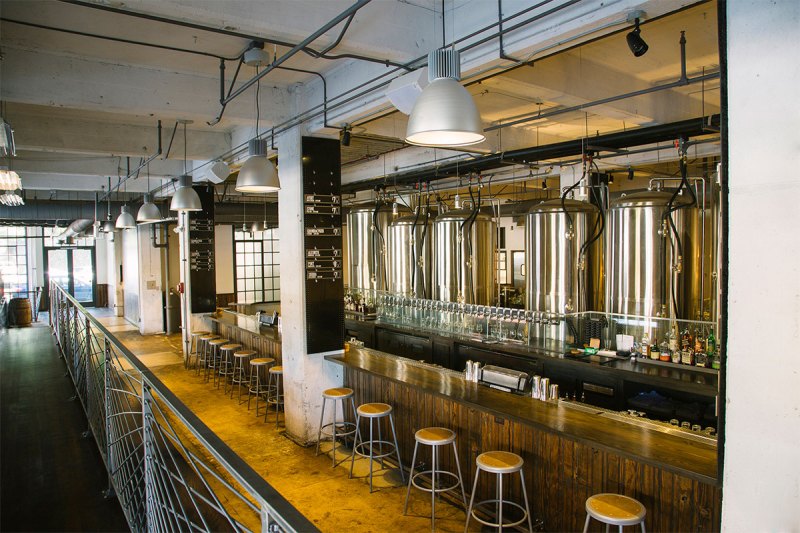 They brew on-site, crafting about 3,300 barrels of beer a year in a 15-barrel brewhouse. They offer about nine beers, rotating their menu throughout the year, covering the bases from lighter ales to hoppy beers, to dark, malty beers. The Traction IPA is particularly good, with tropical citrus notes. Or go dark and get the McCasey Dry Irish Stout: creamy and chocolaty, this is a dark beer that is easy to drink, though sadly not always available. Can't choose? Start with their flights of beer. If, for some strange reason you don't want beer after coming to a brewpub, they have a full bar and cocktail menu as well.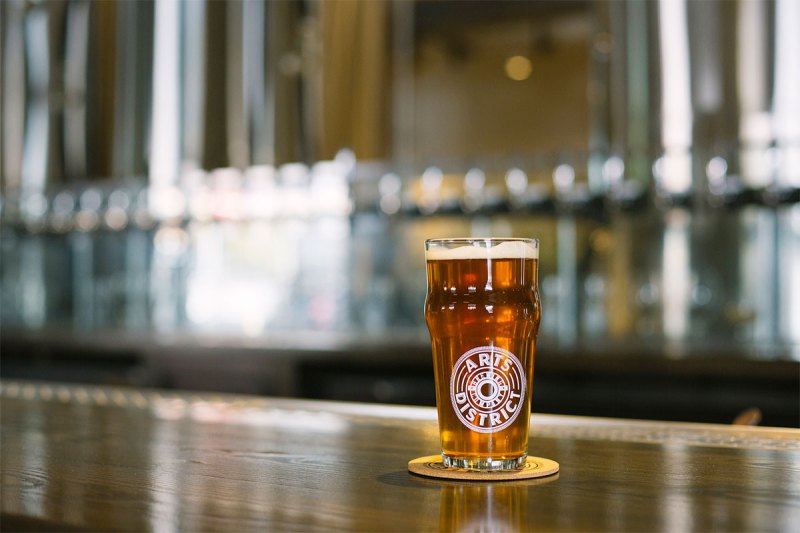 As the drink menus remind you, don't forget to eat. But you really won't need reminding once you smell the culinary deliciousness courtesy Fritzi, Chef Neal Fraser's downtown hotspot. Just amble up to the large take-out window that connects the brewpub to the restaurant and order. It's classic but elevated bar food, all of which is delicious. Don't miss out on the Snappy O'Brien, which is fun to say and even better to eat: a hotdog topped with tater tots, grilled peppers, onions, bacon, cheese, and ketchup. If you want to be slightly healthier, the Portobello Mushroom sandwich is shockingly good, with broccoli, pesto, grilled peppers and onions.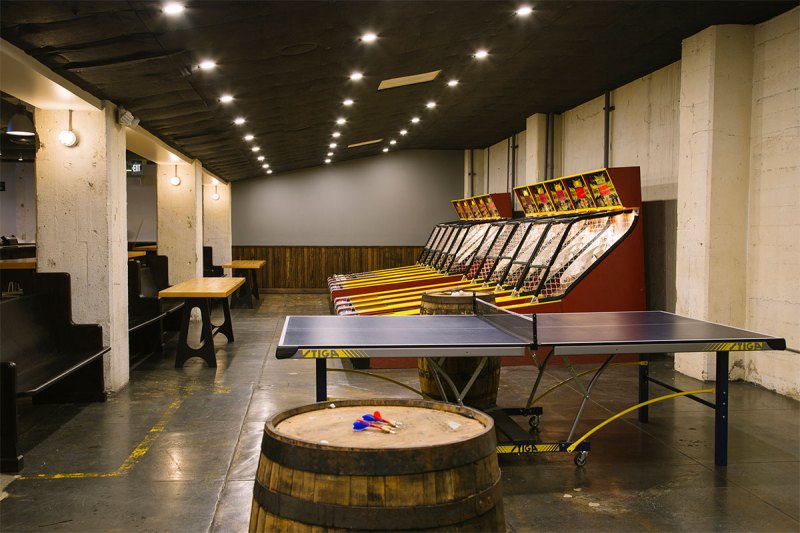 Once you've eaten and settled into your beer options, it's time to play. There are so many options for competitively dominating your friends: ping pong, cornhole, darts, even Skeeball. The 17,000 square foot space means there is plenty of room and often very little wait for a game, despite the fact that the bar can accommodate you and 499 of your closest friends. There's a great outdoor patio if you want some fresh air and to take in the sights of downtown's thriving arts district. Did we also mention the ample seating?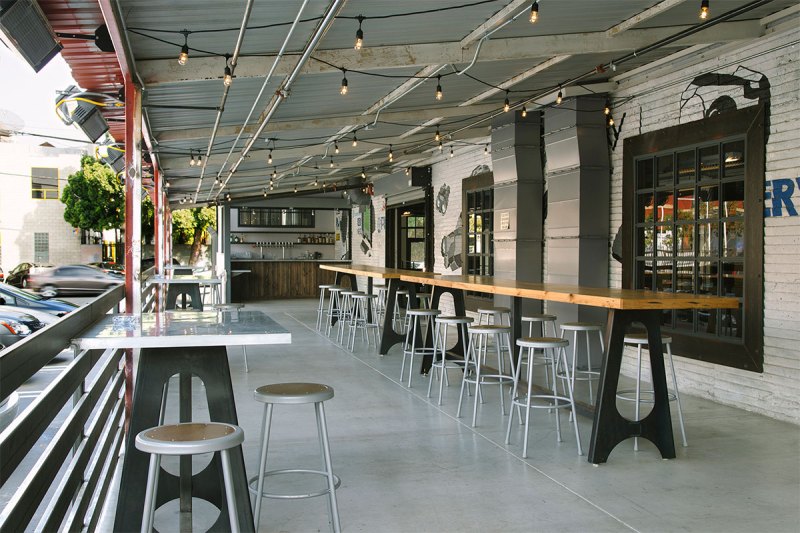 Arts District Brewing is a damn good time for groups, dates, a solo drink after work (though it's doubtful you'll be solo for long with so many games to be played) or really any combination thereof. The food is fantastic and you really can't drink much more local than there.
Editors' Recommendations