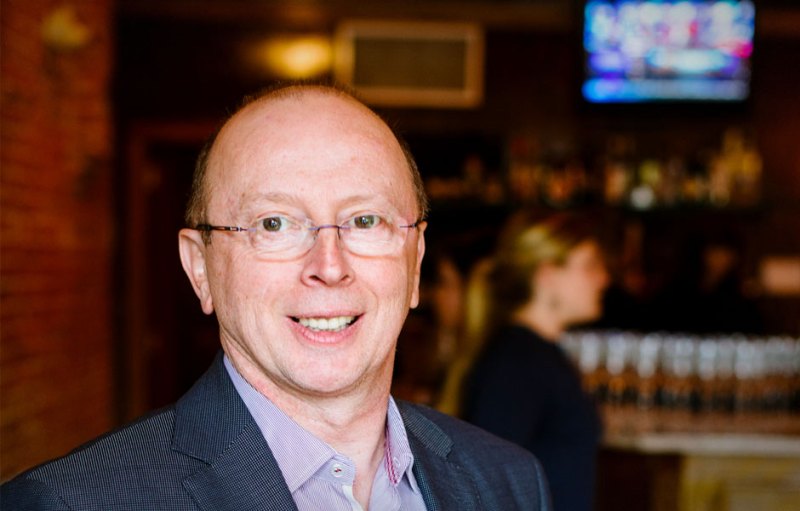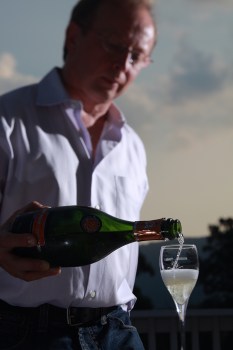 Claude Thibaut has been involved in winemaking since he was seven years old. His father was one of the first growers in the Champagne region of France to make his own champagne in the late 1950s. Ever since helping his father in the cellar, Thibaut was hooked on the process. "The only thing my father didn't have was the scientific knowledge of winemaking. I always wanted to learn more and study, which is why I went to get a degree in winemaking."
After graduating in 1978 with degrees in winemaking and biochemistry, Thibaut worked at a lab in Champagne where winemakers took samples of their wine for testing and to seek advice in order to improve their winemaking process. "It was a good experience," Thibaut says. "You get to see a lot of different wines and the problems that can occur. It is a job a lot of winemakers have at the very beginning."
During his time working in the lab, a family friend called him up. The friend was working in Australia for Seppelt, one of the largest Australian wine makers, making sparkling wine. He offered Thibaut a job, which he was hesitant to take. "In the early 80s, it was a big deal to move from France to Australia. But I finally said, 'Why not?'"
Thibaut spent three years in Australia before relocating once again—this time to Sonoma Valley in California where he continued to refine his skills. "Back when I was starting, there were not so many, what we now call 'flying winemakers' who have a variety of experience in various climates. Because of my experience in France and Australia, I could apply for some better jobs, especially in California."
By 2003, Thibaut was working for Kendall Jackson, and he was approached by Patricia Kluge of Kluge Estate (now Trump Winery) in Charlottesville, Virginia. All Claude knew of East Coast growing was that it had a reputation as a very challenging place to make high-quality wine. But, after working with Kluge for two years, he had a revelation. "I realized that, yes, it is challenge, but so is the weather in Champagne. Then I noticed that the juice was very close to the juice in Champagne, except for the acidity, since Virginia is warmer than the north of France. But as far as the flavor and how the wine was aging with the yeast, I thought we had the potential to produce a high-quality wine."
Thus, in 2005, began Thibaut-Janisson. Even though Thibaut grew up in the tradition of Champagne, he did not want to make a direct copy of the traditional French wine. "We take great measures to make the Chardonnay flavors very obvious. There was no point to making a bad copy of French Champagne." Thibaut-Janisson wines are creamer, less acidic than the French style, with less minerality as well. "It is a softer style," Thibaut says.
RELATED: Somm File: A Gadabout's Guide to Bubbly
Currently, Thibaut-Janisson offers three distinct sparkling wines: Blanc de Chardonnay, Virginia Xtra Brute, and Virginia Fizz. The Blanc de Chardonnay is fermented with Champagne yeast in stainless steel tanks at a low temperature. Once the fermentation is complete, the wine ages until the spring of the following year when the blend is cold-stabilized, bottled and placed in the cellar at the perfect temperature for a second fermentation in the bottle. The wine, now sparkling, will age for another two years. At that point, the bottle is opened, a small amount of liquor is added to balance acidity and then the wine is ready to be re-bottled and quaffed.
The Virginia Xtra Brut is a 100% Chardonnay blend made from Tete de Cuvee, which is the first pressing of the grapes, and a high percentage of reserve wines, so that there is an extra complexity and richness. Again, a low dosage of liquor is added, this time to preserve purity and freshness. Thibaut picked up these fine-tuning methods in Australia when he received a visit from a veteran French winemaker. "When you go to school or university, you don't learn any of these tricks. Balancing flavors and acidity is something you have to learn working with more experienced winemakers."
Meanwhile, the Virginia Fizz, is a sparkling wine that was made specifically with cocktails in mind. Thibaut was approached by Todd Thrasher, a well-known mixologist based out of Alexandria, Virginia with establishments such as Restaurant Eve, PX, and The Majestic on his resume. "Todd was the one who told me that if I could produce a sophisticated sparkling wine, he would use it for his restaurant and bars, specifically for use in cocktails."
Even though they have had their wine served at White House State Dinners, Thibaut-Janisson are still looking to expand their reach. Thibaut wants to open a tasting room and expand his facilities so that visitors can look into the process behind the wines. The Virginia winemaking community is still growing and expanding as well. "Wine is still a small industry in Virginia. People are still helping each other. In a few weeks I will be at a dinner where they invite the top sommeliers from New York and Washington D.C and they want to incorporate interesting wine from Virginia. Along with me, Barboursville Vineyards will be there as well as Linden Vineyards. Our community is still small enough that we can market and promote our wines together without creating too much emotion."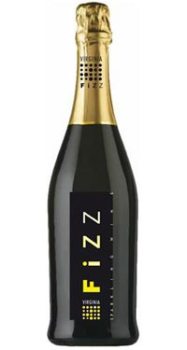 Thibaut also wants to experiment and expand his offerings. He is interested in expanding to still wines like Chardonnay and pinot noir. And he has an idea to create a true East Coast blended wine, to show the wine world that all East Coast wines should be taking seriously. "I want to blend Chardonnay from New York and Virginia and perhaps another state to make a blend that is the best of the East Coast."
For a man who started at the heart of wine tradition and history in Champagne, France, Claude Thibaut is well on his way to forming his own section of wine history and tradition along the East Coast of America.
Editors' Recommendations