Think about your best friend. He probably does a lot for you every day, right? He makes sure you look good, he's always happy to see you, and he even helps you pick up chicks. For everything he does for you, all he asks is you take him outside from time to time, and sometimes grab a bite to eat. Your dog's got your back in a way that no human friend could, which is why the Wolfgang Man & Beast line is designed to make sure he always looks as fresh as you do.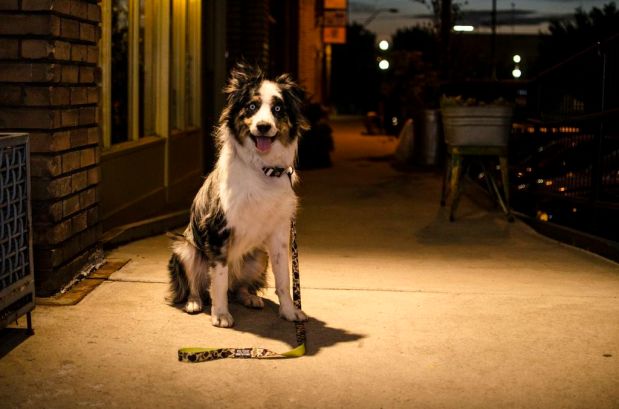 Clearly Wolfgang Man & Beast had their best friends in mind when they put together these Horween leather collars and leashes, that are as rugged as they are classy. The classic dark brown collar is perfect for chasing squirrels around the backyard, and will definitely earn him some extra scratches when he's bar hopping with you (if you live in the kind of place where dogs are welcome around town). Even the more colorful options, like the camo and bright green DuckLime collar, look right at home when your mutt's waist deep in whatever body of water he found on your daily walk. Their keychains bear the same patterns and are constructed with the same high quality materials as their collars and leashes, so people know how much you really care about your pooch.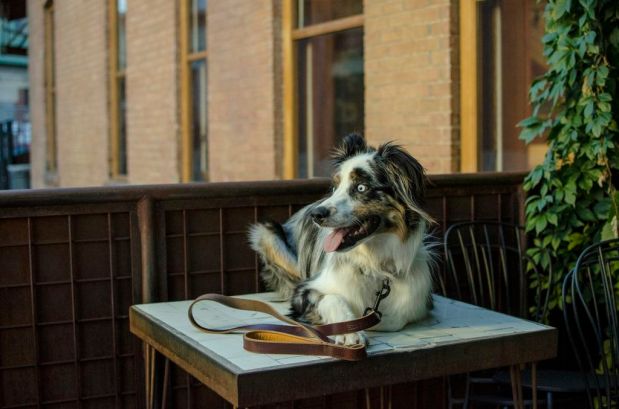 The simple pleasures dogs love so much are reflected in the gear for you. Designs like the Campsite will take you back to days in the woods, sitting by the fire or climbing a mountain, fresh pine and wilderness in the air. They're also the kind of shirt you could actually wear camping, because the last thing you need when you're chasing your buddy through the forest are flashy logos and thin fabric. Likewise, Wolfgang Man & Beast's five-panel and flat-brim caps aren't about colors that pop or trendy styles, they're well built, timeless designs with nothing to prove, but impress nonetheless.
Their line is rugged enough to wear no matter how hard you and your buddies play, with their Skate86 collaboration paying homage to the classic days of skateboarding. The keychain and leash are photo-sublimated with a shot by skateboarding photographer Grant Brittain. It's great for you and your buddy to rock while you're rolling down the street on your longboard, or just standing out a little while playing fetch the local dog park.
The Wolfgang Man & Beast line is dedicated to creating clothing and accessories that are sustainable and durable. Check out the whole line on the Wolfgang Man & Beast USA website.
Editors' Recommendations