So you've grown a fantastic beard. It's just the right length, thickness and has just enough grit to show you mean business.
Now that it's all set, how are you going to take care of it?
Sure, you have your favorite oil and lather, but your secret weapon is likely your comb. It maintains and tames the beast into a manageable situation.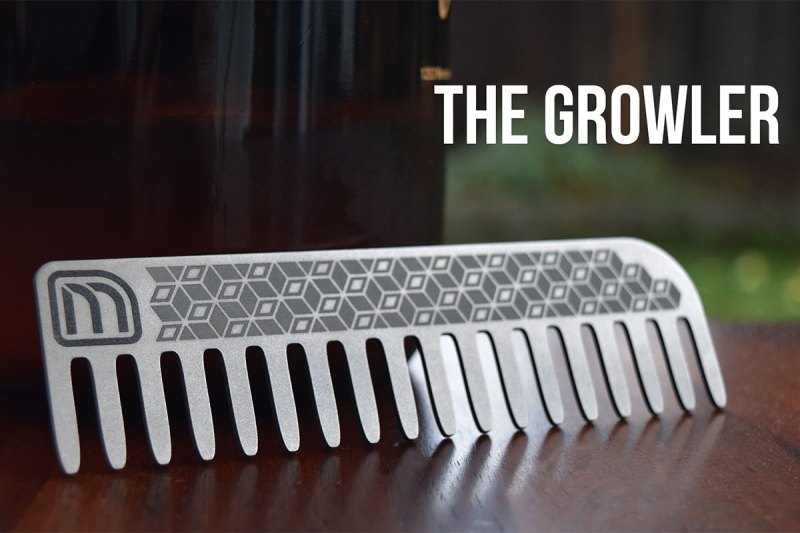 A new San Jose, CA-based startup is launching new beard comb, perhaps the last one you'll ever need.
The Macco Titanium Beard Comb is a sleek, modern take on the traditional plastic instrument. It's the result of months of testing and research by two bearded guys who have known each other since elementary school.
"Nothing cut it for us," says co-founder/co-designer Riley Thomasson. "This was an opportunity for us to step into an untouched market."
The combs are made in the Bay Area and begin as laser-etched pieces of titanium. The material is lighter and stronger than steel and also won't soak up any product that you already have in your beard.
Then, the combs are sent to a tumbler to clean up sharp edges and put the finish on the handsome final design. The team wanted to keep the manufacturing process local to control quality and speed up the entire production.
We went through 25 different iterations to get the final design," co-founder/co-designer Kyle Skippon says.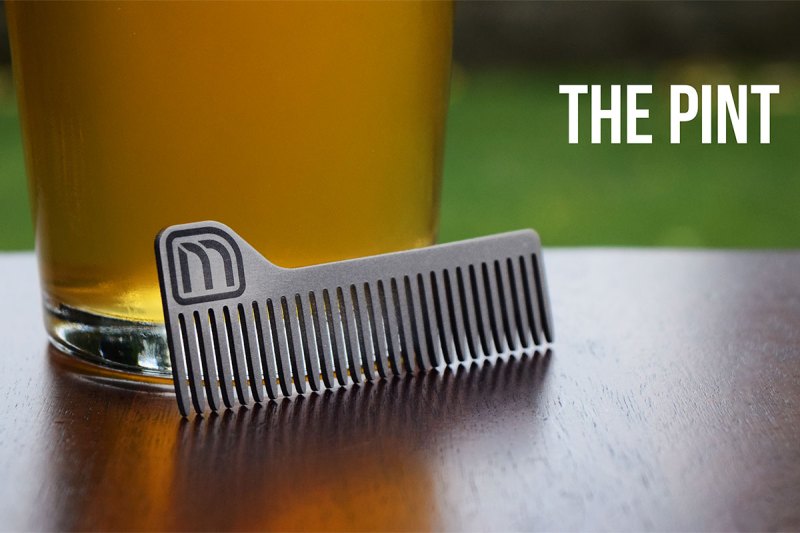 The combs come in three beardworthy styles. The "Pint" is for mini beards and mustaches. The "Stein" is for medium builds and the "Growler" is for large, bushy facial hair. There are also three options for engraving into the titanium – each complements the overall flow of the comb.
Beard tamers can add on a leather pocket case, made just down the road in Monterey, by The Leather Company.
Their Kickstarter is almost funded and will run until December 27. You can support it here.
Editors' Recommendations