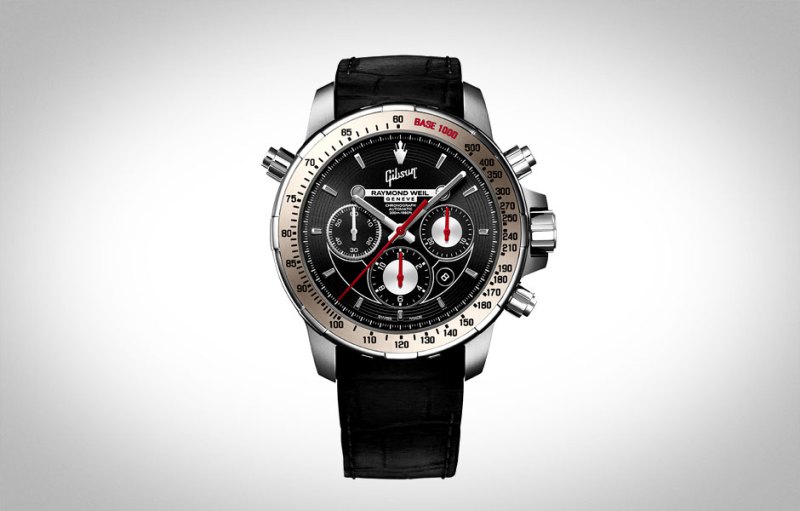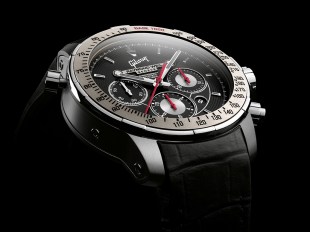 Over the last five years, there has been an epidemic of collaborations in the watch market. Brands like Hublot have taken their mainstay design and turned it every color in the rainbow. This has brought plenty of criticism amongst watch critics and consumers alike. Im pleased to report that regardless of inspiration, a nice watch is a nice watch. As an up and coming brand looking to take a rebuilding Tag Heuer into the ring, Raymond Weil has broken the limited-edition stigma and showed its deserving of a stool in that corner. Introducing the Raymond Weil Nabucco inspired by Gibson Guitars.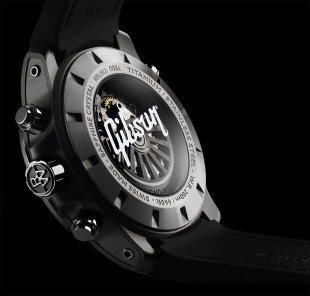 This 46mm steel and titanium timepiece, baring both the Raymond Weil and Gibson logos, shares identifiers of both brands. The dial was designed to incorporate Gibson DNA in with that of the Raymond Weil Nabucco; their flagship timepiece. Six strings are signified on the dial adding a classic element to an otherwise sporty chronograph. Showing some more of Raymond Weil's more current watchmaking prowess is their grey ceramic tachometer bezel and 46 hour power reserve in-house chronograph. Paired with a black crocodile strap and capped with an exhibition back (which also bares the Gibson name), Weil and Gibson have taken this piece way beyond the current Nabucco.
Collectors of niche items often do not keep just one focus. Artisan goods that can be both worn and used usually see the same group of consumers. For this reason, brand collaborations are common. The link between timepieces, automobiles, and sport are seen all the time. There are few collaborations that truly stand out. Here is a great example of two collectable artisan items fused together; the watch and the guitar.