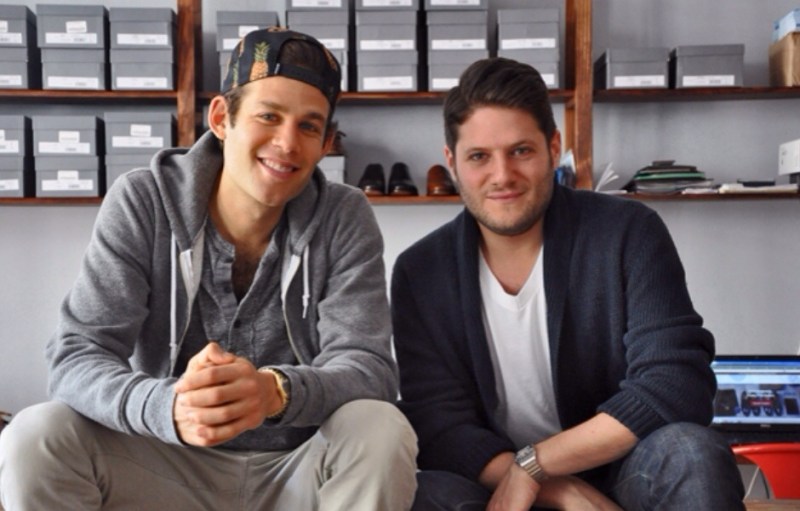 The Manual spoke with Lane Gerson, co-founder of Jack Erwin, the new footwear brand that offers classic dress shoes prices that won't compromise your rent. Gerson discussed what it's like to start a business, how the company is putting its footprint in the shoe game, and how he transitioned from accounting to fashion.
Where does the name Jack Erwin come from?
It is a nod to our fathers – my father's name is Erwin and my business partner's father's name is Jack.
How does Jack Erwin want to change the shoe game?
We want to bring the beauty and simplicity. We want Jack Erwin to honor craftsmanship and offer updated shoes at a great price.
What have you learned as a new business in the last year?
It's inspiring to realize that if you have an idea you believe in – and really dive into it – it can happen especially if you offer something you believe in. People have an appetite for new products and are excited to try new things.
You keep the silhouettes on the shoes the same – how long did it take to find the perfect design?
The silhouette took us six months.  We thought that was the most important thing because it dictates the mood of the shoe. It's current, modern, classic and traditional – which was important for us – the shape is a great combination of those things.
Why keep that shape consistent throughout the line?
It's a very clean and sleek dress shoe. We want to introduce a second silhouette that is a bit more casual in the coming year.
How long was the process of putting a new business together? 
We started May 2012. My business partner and I have always loved clothes and fashion. We spent many a day window-shopping and there are not a lot simple, fairly priced shoes. What is out there is very expensive  (especially in New York City). We wondered if we could we make a shoe ourselves and in August 2012 we met with people who could potentially help us.
Ariel [my business partner] was getting his head shaved one day and the guy in the chair next to him mentioned being in the shoe business, having once worked at Ralph Lauren.
(The man in the chair ended up advising Lane and Ariel).
Have you always been fascinated with shoes? Did you grow up wanting to be in the shoe or design industry?
I always liked style and design. I think how you dress says a lot about you. Growing up I was very business focused. I went to business school to be an accountant and  I was a bit hesitant to quit my day job. We were waiting on samples while I was still working as an accountant.
Which style from the collection do you wear the most?
I wear the wingtip a lot and the cap toe with jeans.
How would you describe your personal style? 
My personal style is a little fashion forward and daring. I've always worn tight jeans and loose tee shirts, and I've always worn dress shoes. My business partner is a little bit more conservative.
Do you see Jack Erwin developing other products?
We talk about it – accessories is an interesting progression because people match their belts to their shoes, but right now we want to stick to footwear, do a great job and gain recognition.
What can we expect to see in 2014?
We're offering suedes now and [designing] new patterns – so there will be a few new options. We also want to experiment with some different colors.
Editors' Recommendations