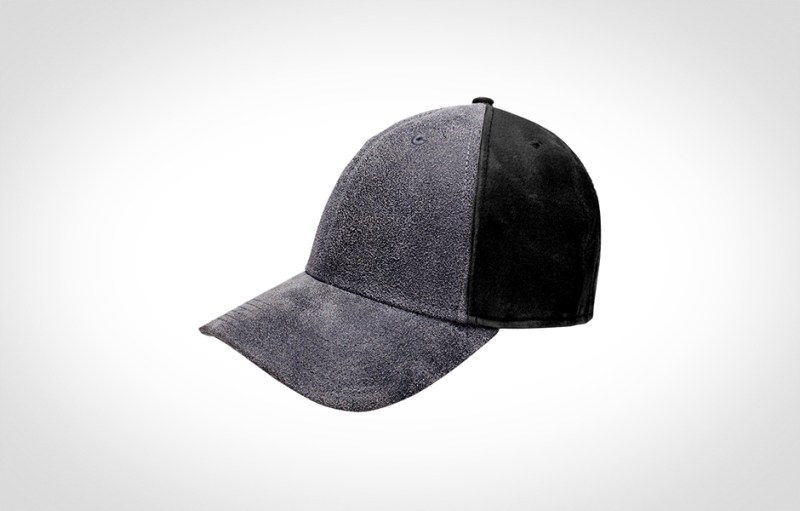 Fact: your baseball cap collection could do with a boost. We know this because if you're part of the majority, you've worn your collection threadbare and there are fewer things we'd part with than our trusted five-panels. Like all things, however, baseball caps do age and there comes a time when a gent needs to step it up for a date or party. And thanks to Gents, now there is a sharper-looking alternative to dressing your noggin'.
Based in Los Angeles, Gents was created after its founder Josh Reed, a former public relations director at Calvin Klein-turned-talent agent, discovered that many of his A-list actor clients who liked sporting caps were having a hard time finding top-quality, non-logoed baseball caps. Seeing a void in the market, Reed set out to develop a better brand of baseball caps, focusing on their fit and structure, and took almost two years to perfect the cap that now molds to every sized head without any unsightly gaps to give a sleek, fitted look.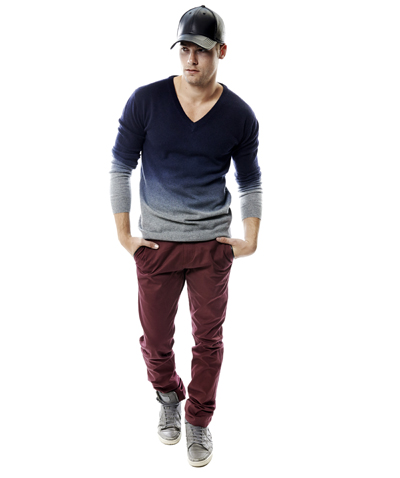 A self-professed cap addict who would wear one from the gym to the red carpet, Reed says the name Gents came to him in London oddly enough while standing in line to use the men's room that had the word "Gentlemen" written on it. "When launching a luxury brand with such a sporty product as we did with the baseball caps, I wanted to make sure that the name really exuded sophistication," he adds. "thought what better word to define sophistication."
To that end, Reed upped the ante on the design, developing a special stretch fit band overseas and choosing royal purple as the band signature and matching all the taping straps to it. "I made the rear of the front panel and the underside of the brim the same color as the rest of the cap, surprisingly something many other caps don't do, so there are always only two colors on your cap—the color of the cap and royal purple," he explains. Reed also chose to work with a cotton blend because it breathed and insulated when needed while offering structure and a foundation.
So far Gents's bestsellers have been its "Director's Caps" in all colors, Lone Star and Collective embroidered styles, cashmere and leather caps. (Surprisingly, the caps have been a hit with the ladies and female celebs and as a result are now stocked in multiple women's boutiques.)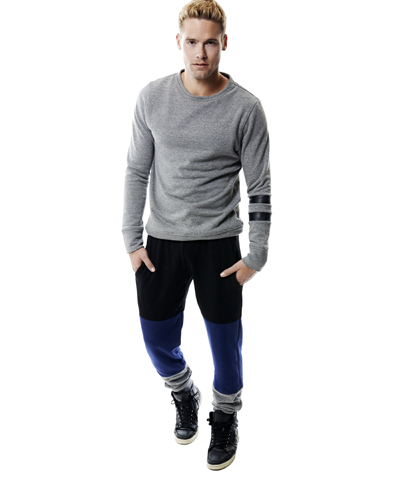 But what also has us excited, and is proving already to be hugely popular, is Gents's custom program that allows customers the opportunity to select online their cap color, stitching color, embroidery design and monogram. This season Gents is also launching denim, cashmere and sportswear (featured above and left), including t-shirts and raglan-sleeve tops, all designed in the super slick and yet understated, well-crafted and affordable vein of its caps.
Other plans, on the heels of winning last month's Cadillac ATS Coupe design contest, include its first-ever presentation during New York Fashion Week. Gents will be one of 10 menswear brands, including Antonio Azzuolo, Bespoken, Carlos Campos, David Hart and J. Lindeberg, scheduled to participate in the widely anticipated "New York Men's Day" fashion showcase on September 3 at Industria Superstudios.
"We always strive to make the best quality product in everything we make," says Reed of the forthcoming collection. "The Gents Spring '15 collection was inspired by the athletic and masculine elements of the sport of boxing and the clean lines and colors of Formula One Racing. There will be definitely some great luxe activewear and some of our very first tailored pieces, as well as some amazing new caps, of course."
Editors' Recommendations