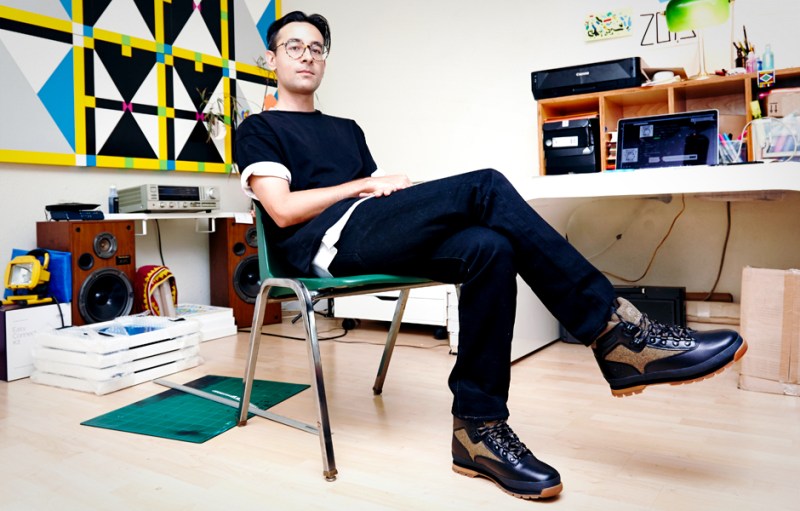 When you think of Timberland, the first thing you think of might be the classic 6-inch wheat boot. In the last few years, however, Timberland has really stretched its wings and spread our further, taking its iconic status as a sign of acceptance in the fashion community, which brings us to the Black Quartz collection.
The Black Quartz collection is all about premium leather dyed with only natural ingredients, produced exclusively for Timberland in limited quantities by AW Hainsworth. The new collection is draped in inky, slick black, a unique look that's offset by natural wool highlights and classic gum outsoles.
Chosen for the line are three of Timberland's most popular boots. The classic 6-inch boot has been updated for Black Quartz with brogue-inspired accents and that beautiful, deep black color. The other boot is the Eurohiker, which has the wool panels to break up the dark tone. The final boot is the roll-top, which exposes the luxurious wool lining inside when worn.
The limited edition release is paired up with a collection of photos shot by Shaniqwa Jarvis. The photos are collected into a zine that explores the modern workspace, especially those of individuals in creative fields. It's striking examination of how people get it done across New York, Philadelphia, and Los Angeles.
It's a nice change from the dozens of shades of chemically-treated browns that make up most boots, but then again, Timberland isn't looking to produce something typical. From collaborations with musicians and artists of all kinds, it's a new era for the New England based boot brand. If the Quartz Black collection doesn't convince you that Timberland has an eye on the future, then you're living in the past.
The Timberland Black Quartz collection is available today, November 13th, on Timberland.com and in select retailers. The line is limited though, and likely won't last long.
Editors' Recommendations