Tim Brown, a former professional soccer player from New Zealand, launched a Kickstarter campaign to see if other people would be interested in his new shoe design: shoes that can be worn without socks and won't smell.

In just five days the campaign had mounted 970 backers who donated around $119,000. The new shoe idea was so popular that it led Brown to switch career paths and cooperate with biotech engineer and renewables expert, Joey Zwillinger, to create a truly innovative and sustainable sneaker company: Allbirds.

Allbirds has taken the sneaker market by storm with its sustainable, biodegradable wool shoes. These runners are lightweight, machine washable, and they even regulate temperature to keep your feet cool in the summer and warm in the winter.

That's thanks to the magic of Merino wool: nature really perfected this fiber– just ask the sheep. Because of its natural crimp, the wool is able to trap heat, providing insulation and it's simultaneously able to keep your feet dry. Wool can absorb up to 30% of its own weight in sweat or moisture and still feel dry. That absorption doubles as a kind of natural air conditioning unit since the moisture will evaporate, cooling the skin. Wool is incredibly strong, naturally odor resistant (because of its Olympic moisture-wicking ability), and Merino wool is famously soft (not the least bit itchy). Also, it will protect your feet from harmful UV rays. Allbirds' wool comes from New Zealand sheep and is spun in Italy, allowing them to ensure every step of the process meets their exacting ethical and sustainability standards.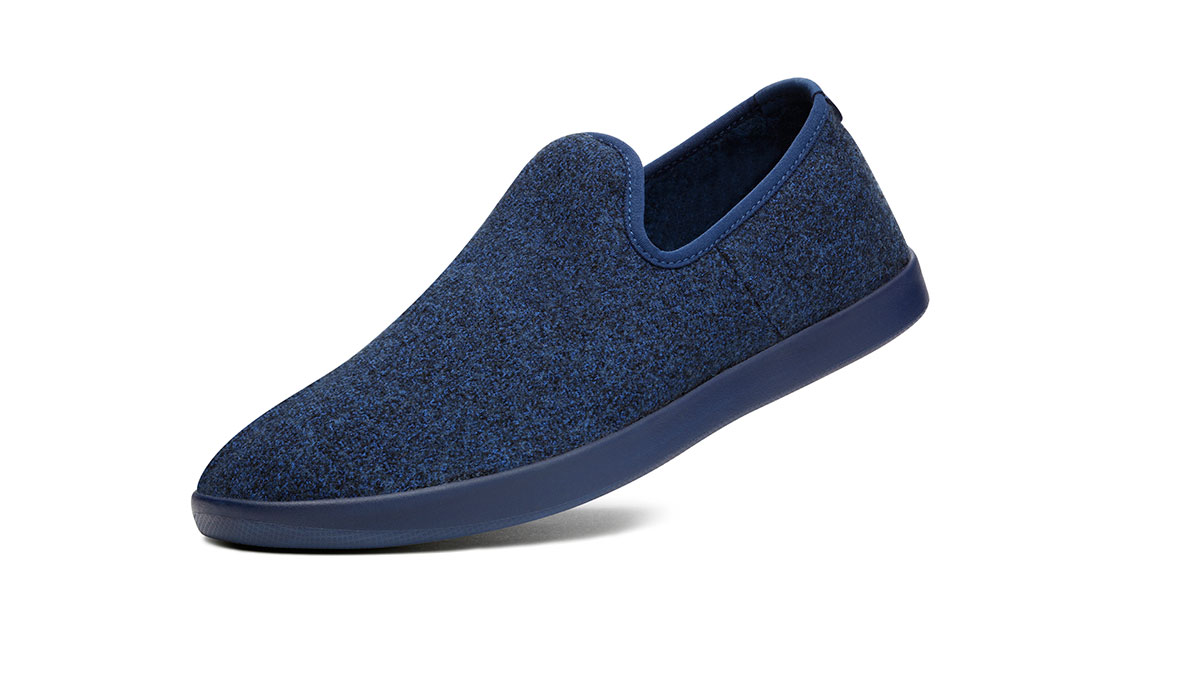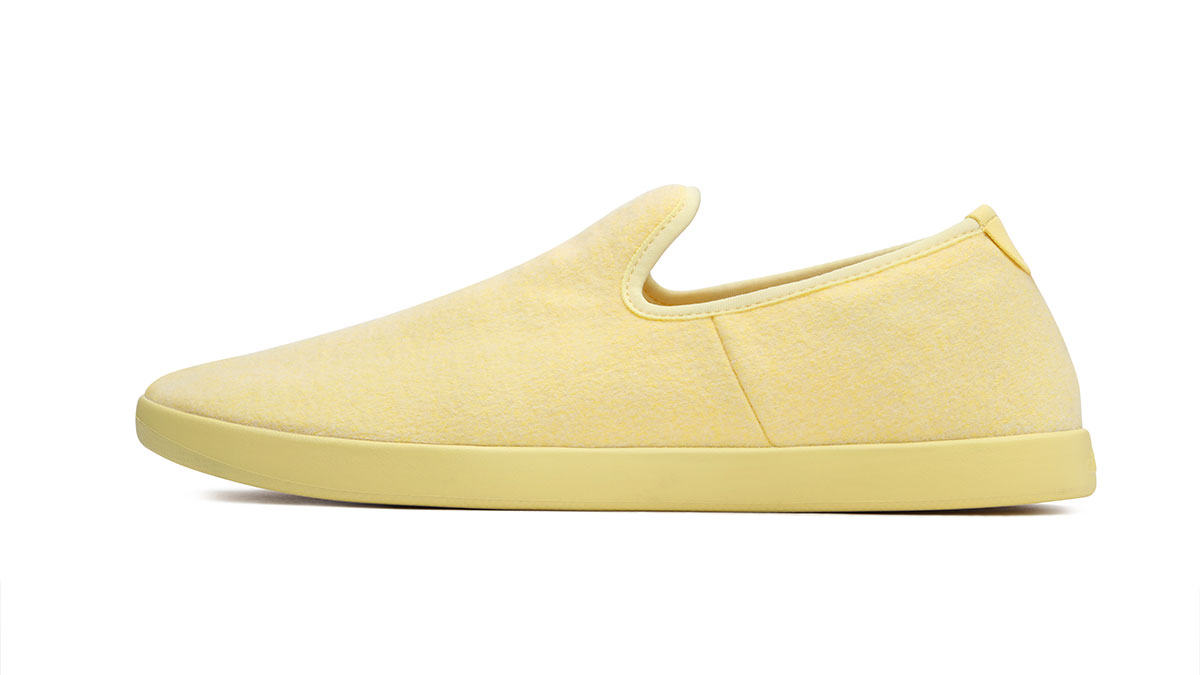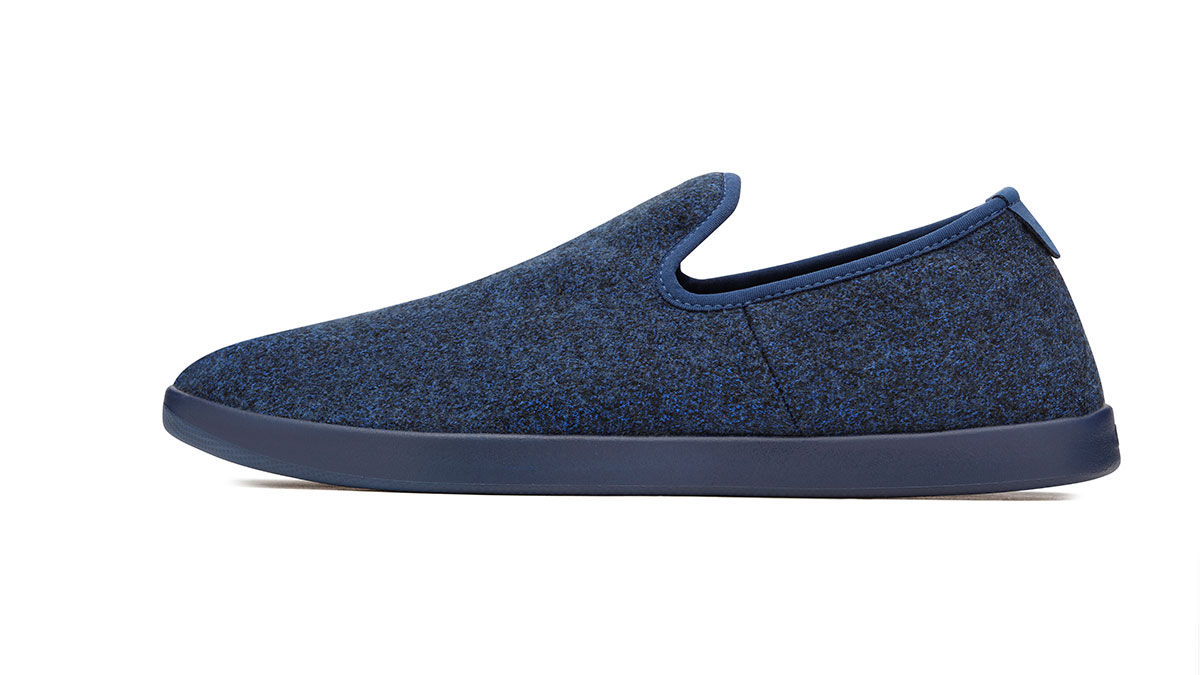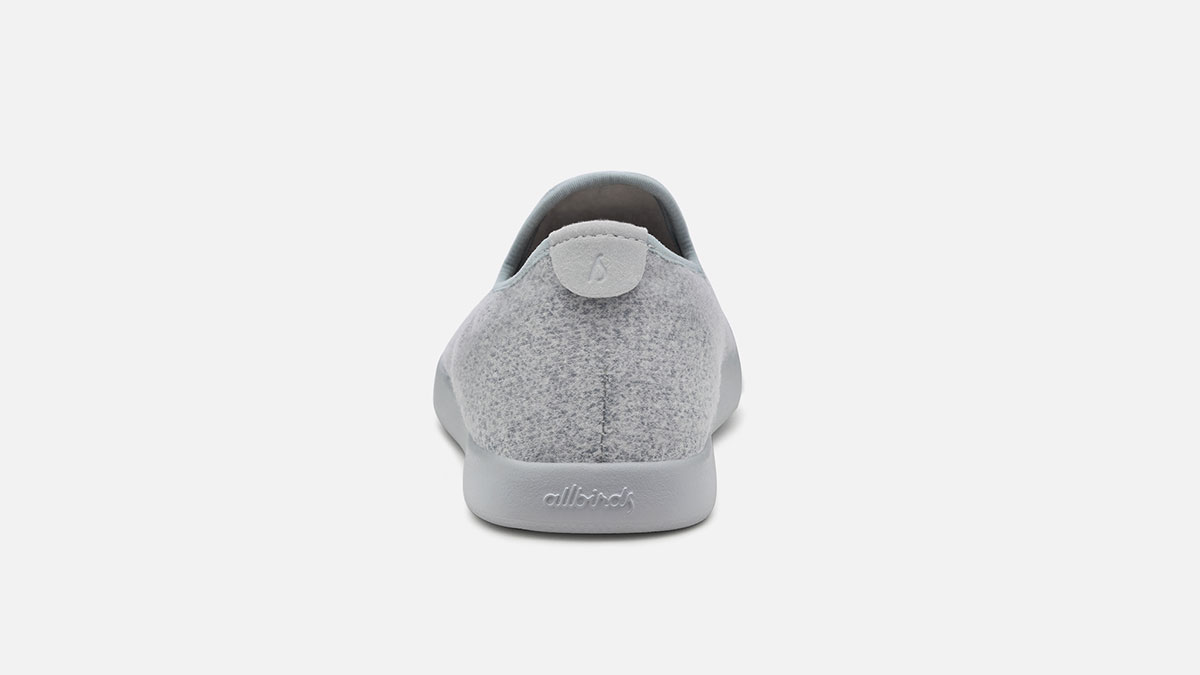 The insoles use green polyurethane, which is made of castor beans. And their cleverly designed packaging means they use 40% less material than traditional shoe boxes. All this translates to an Allbirds' carbon footprint that's a whopping 60% smaller than shoes using synthetic materials. It also translates to Allbirds being certified a B Corporation, which has extremely high standards for social and environmental impacts as well as transparency.
Allbirds Runners come in three different colors at the moment: charcoal, black, and white, with each pair possessing its own flair. The all-black design is a sleek, natural black shade that's paired perfectly with just about any outfit. Kotare Slate is a limited edition color, which is a pale grey, adding a bit more interest to a neutral shoe. You may not want to train for a marathon in them, but they're ideal for everything else– a jog, weight lifting, or just living life.
They've just added a new design: the Wool Lounger, which is the answer to getting to wear the world's most comfortable, non-smelly shoe in the office or at a fancy restaurant. They look like the cool older brother to the relaxed, athletic Runner. Currently they're offered in a really rich Navy Blue, a vibrant Kotare Lemon, or Kotare Pine that is a deep green.
Both the Runner and Lounger are sleek and modern looking and we dig that there are no garish logos or designs. They're monochromatic, hell, even the laces are the same color as the shoe, giving them a timeless look.
Allbirds also offers a 30-day guarantee on their shoes, so if they don't fit your fancy, they'll take them back no questions asked. There's a very good chance, however, that you'll love them so much you'll consider sleeping in them.
Updated May 12th, 2017 by Elizabeth Dahl
Editors' Recommendations