Independence Day is one of the most popular booze-drinking, barbecue-eating, firework-shooting, good-time holidays of the year. According to Statista, a whopping 65.5 percent of Americans polled in 2017 were looking forward to some sort of cookout, but a little over 13 percent planned a vacation for the holiday. So where are all these folks going?
Yelp knows. The review and recommendation service shared with The Manual a list of the 10 most popular weekend destinations for 4th of July.
Now, we're not saying that these are the most patriotic cities in the U.S., but you have to wonder what draws Americans to these locales. Is it the fireworks? The barbecue? The prevalence of American-made craft beer? The convenience? We'd like to think it's a combination of all of these, but Yelp took a more measured approach to the rankings.
Yelp determined the list by looking up which cities experienced the highest increase in search volume during the 4th of July weekend in 2017 compared to the week before and after. Last year, Yelp users were most interested in spending time by the water — every single spot is located next to the ocean or the lake. Perhaps unsurprisingly, California claims the most cities with four out of the top 10 destinations.
Yelp also highlighted some of the top-rated establishments in each city. Is your hometown among the highest-ranking destinations? Let's see…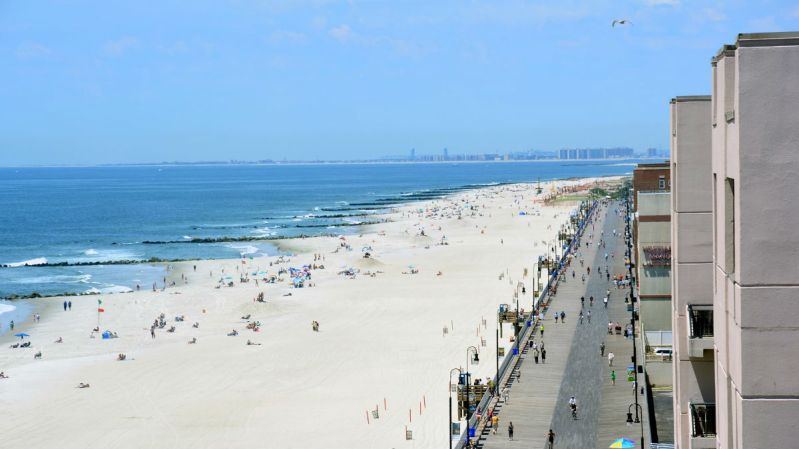 1. Long Beach, New York
Why visit? There words: Ocean. Beach. Park. As in, Ocean Beach Park. It's the perfect simple getaway for East Coast dwellers. While you're there, get a slice of pizza from Sorrento's.
2. Carmel-by-the-Sea, California
Adventures by the Sea is a rental company that offers kayaks and paddleboards for exploring Monterey Bay and bikes for checking out things inland.
3. Bar Harbor, Maine
We love Acadia National Park, and apparently so do Yelpers. Even when it isn't 4th of July weekend, we suggest heading to unique spot for a camping experience unlike any other.
4. Big Bear Lake, California
How would you like to go off-roading in a Jeep? Big Bear Jeep Experience lets you do that (no personal Jeep necessary). Book a drive and make all your dirty dreams come true (well, maybe not those dirty dreams).
5. Marin County, California
Head to Marin if you want a fun outdoor adventure. Muir Woods National Monument takes you through stunning old-growth redwoods while Cataract Falls offers a more strenuous hike to a lovely little river.
6. Galveston, Texas
Galveston, which is just outside of Houston, is a quaint town with a nice little beach and proof that, yes, there are dolphins in the Gulf of Mexico and you can see them by booking with Baywatch Dolphin Tours.
7. Barnstable, Massachusetts
How do you like the sound of clear blue skies above and soft sand beneath your toes? Then you'll like what Yelp users like: Mayflower Beach.
8. Sausalito, California
The best view of San Francisco's iconic Golden Gate Bridge is technically across the water at Sausalito's Vista Point. Fun fact: Sausalito is in Marin County, so you're also enjoying Yelp's No. 5 destination for 4th of July.
9. Newport, Rhode Island
Newport is a hotspot for boating and other maritime activities. Landlubbers can enjoy a stroll and some amazing views along Cliff Walk.
10. Rehoboth Beach, Delaware
Last but not least, Rehoboth Beach's namesake destination is another East Coast haven that's not too far from New Jersey, Philadelphia, Baltimore, and Washington, D.C. Plus, it has Funland. And a Dogfish Head Craft Brewery taproom.
Editors' Recommendations