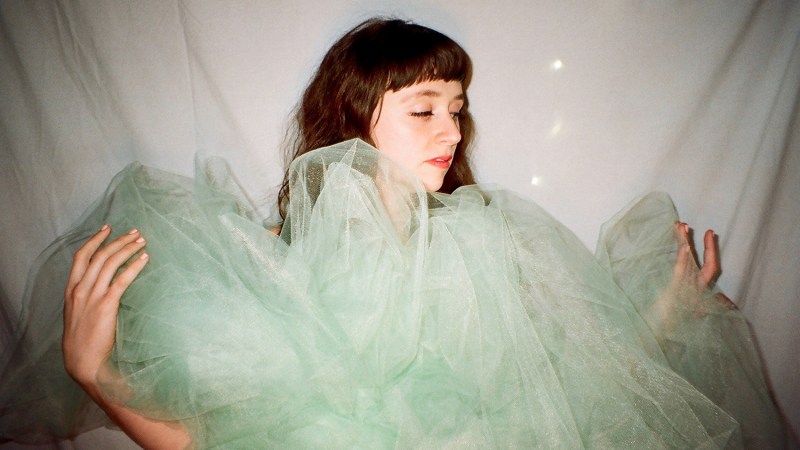 Katie Crutchfield's fourth record as Waxahatchee, titled Out in the Storm, is a scrupulous post mortem on a failed relationship. It is not your standard breakup album; Crutchfield's own shortcomings are in the crosshairs as often as her ex's. In her own words, "It's a very honest record about a time in which I was not honest with myself."
Fittingly, Out in the Storm features a fuller, more aggressive sound than on previous Waxahatchee releases. The wailing of guitar dominates much of the album. That guitar-heavy sound comes courtesy of producer John Agnello (Dinosaur Jr., Sonic Youth) and the live recording he encouraged. Katie Harkin, touring guitarist for Sleater-Kinney, joins on lead guitar, with Crutchfield's sister Allison on keyboards and percussion, Katherine Simonetti on bass, and Ashley Arnwine on drums.
Opening track "Never Been Wrong" details the frustration of finding yourself in an adversarial relationship with a partner. Crutchfield sings "I spent all my time learning how to defeat/ You at your own game, it's embarrassing / I walk around like / This is the last strike / I love being right / Especially with you." The song finds the influence of '90s indie rock in full effect with a thunderous guitar and Crutchfield's languid vocals.
The crunching guitar softens into a strum on "Sparks Fly," one Out in the Storm's quieter songs. It finds Crutchfield on a trip in Germany without her partner, admitting, in hindsight, that even when she was by herself, she "was never alone. / My censored thoughts, mild and monotone." As the song ends, she's found herself and lost her partner in the process, "I know you don't recognize me / But I'm a live wire, finally."
Out in the Storm is proof positive that Waxahatchee is a live wire. The album is deeply felt, and even with the increased prominence of guitar across the record, Crutchfield knows when the keep the music quiet and when to let it roar.
Waxahatchee's Out in the Storm is out now on Merge Records and is available through Amazon, iTunes, and Merge's online shop.