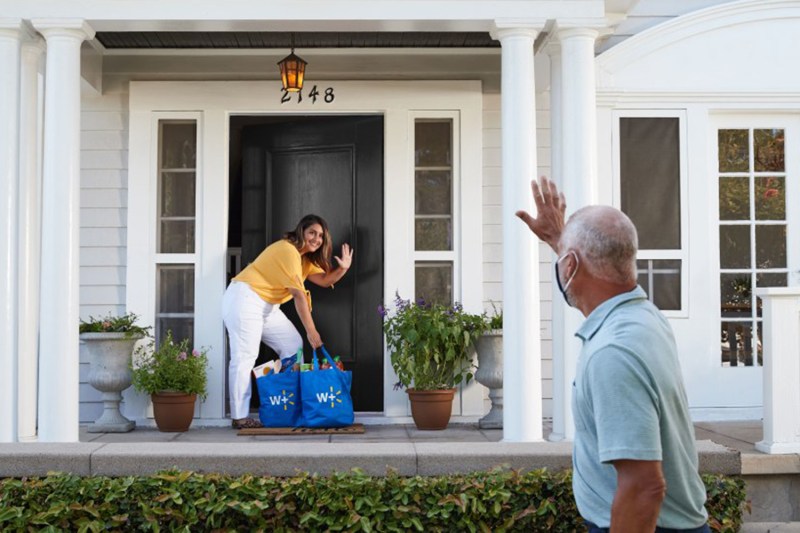 The ever-increasing demands of our careers and family lives can make shopping for everyday necessities difficult. Sometimes, it's challenging to find enough time in a week to attend to your home and professional life, while still keeping your household operating smoothly. A Walmart+ Membership can help to take most shopping tasks off of your plate, so you're able to focus more on the things that matter in your life. Get access to benefits such as free delivery from your store with a $35 minimum*, member prices on fuel, and shopping tools that make life easier for busy families. Experience the benefits of Walmart+ Membership now by signing up for the limited-time Walmart+ Free Trial.
What is Walmart+ Membership
The Walmart+ Free Trial gives you a short-term, 15-day Walmart+ Membership. After that, at $12.95/month or $98/year, Walmart+ Membership is an economical, efficient way to get groceries, clothing, and many other goods shipped directly to your door. Walmart+ Membership gives you unique in-store advantages as well, including the ability to scan items and pay directly from your phone.
Walmart+ Membership Benefits
Free shipping from Walmart.com, no order minimum required.**
Free delivery from your store. Get groceries and more delivered as soon as today. $35 order minimum, restrictions apply.
Member prices on fuel. Save 5¢ per gallon at most Walmart, Sam's Club, and Murphy fuel stations.
Mobile scan & go – check out with your phone as you shop in-store.
How to Sign Up for the Walmart+ Free Trial
Signing up for a Walmart+ Membership is easy. Simply navigate to the Walmart+ website and click the "Start 15-day free trial" button. You'll need to add your location to verify that you're within range of a local Walmart store for free delivery from your store.
After confirming your address, you'll need to create a Walmart.com account if you don't already have one. An account on Walmart.com gives you numerous benefits, independent of your Walmart+ Membership. These benefits include real-time order status updates, email notifications, an address book that can hold unlimited names and addresses, access to the Walmart Photo Center, and the ability to keep and continually update wish lists and registries.
While a Walmart+ Free Trial is limited to 15 days, it includes all of the benefits of a full Walmart+ Membership. After you sign up with your credit card information, you will receive a confirmation email that details the dates of your free trial period. Within the 15-day window, you can cancel at any time simply by visiting your Walmart+ account page.
*Restrictions apply. **Excludes freight & Marketplace items.
Editors' Recommendations