Spoon's ninth album, Hot Thoughts, finds the band expanding its sound more than any other time in its two decade-long career. Over the course of that career, the band has crafted nine (including Hot Thoughts) albums of guitar-led indie rock. Each of those records found the group experimenting with its sound in new ways, and Hot Thoughts builds on that history as it incorporates elements of funk and electronic music, along with a bigger production style.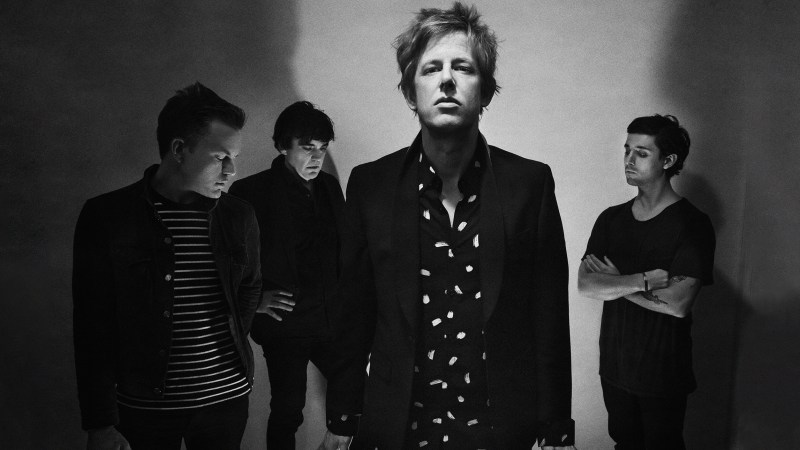 The ten songs on the album run the gamut from the kaleidoscopic opening title track through the gargantuan stomp of "Do I Have To Talk You Into It" and ubiquitous wiry hooks of "Can I Sit Next To You" to the bittersweetness of "I Ain't The One" and the deadpan swing of "Tear It Down." Arriving in the middle of the album, "Pink Up" is a spacey jam featuring vibraphone and steel drums, while "Us" closes Hot Thoughts with five minutes of jazz.
Jim Eno's drumming is the standout element on the album. His work is the foundation of the propulsive "Do I Have to Talk You Into" and "Tear It Down" (both standout tracks in their own right). On "I'm Not the One," Eno's drumming begins quietly in the background before it increases in prominence as the song develops. Bassist Rob Pope completes the rhythm section, and together he and Eno bring a funkiness to the album, most notably on "Can I Sit Next to You."
Most bands with nine albums under its belt would have settled on a stylistic formula, but Spoon is heading in the opposite direction. Hot Thoughts finds the group exploring new territory and producing an excellent album in the process.
Spoon's Hot Thoughts is out now through Matador Records and available on Amazon, iTunes, and the Matador Store.
Editors' Recommendations