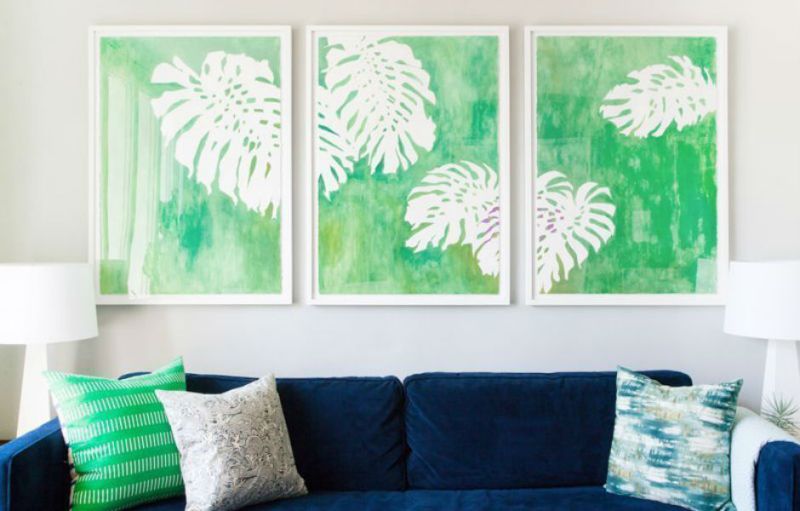 Do you have posters hung on your wall with thumbtacks or tape? You might want to check out Simply Framed. They're a new, online custom framing service that makes it easy to get your posters, art prints, and photos looking sharp on your wall. All you have to do is go to simplyframed.com, enter your art's dimensions, and select your frame style. They will then send you packaging or a return label so you can ship them your art, et voila! They custom frame it and deliver it straight to your door ready to hang.
An avid art collector, Dara Deshe Segal founded Simply Framed because she was frustrated about the lack of easy, affordable custom framing services available. What makes it better than going to your local frame shop, you may wonder? "We're an online, mail-in service, which means that instead of driving across town to the frame shop, you can place your custom framing order from home," Segal says. Their prices are an added bonus, roughly half the cost of traditional frame shops.
If you're worried about shipping your art, don't fear. "We take great care in how we handle your art," Segal says, "from the packaging we provide to the white glove policy we use when handling your art in our frame shop." They also send you a photo of your art when they receive it, so you can rest assured it's in good hands.
Take a good look at your walls. Are they too college? If so, pay a visit to Simply Framed for an easy upgrade to polished and professional.
For more information, visit simplyframed.com.
Feature image by photographer Sean Gin for Homepolish, featuring art by Erika Gragg.
Editors' Recommendations