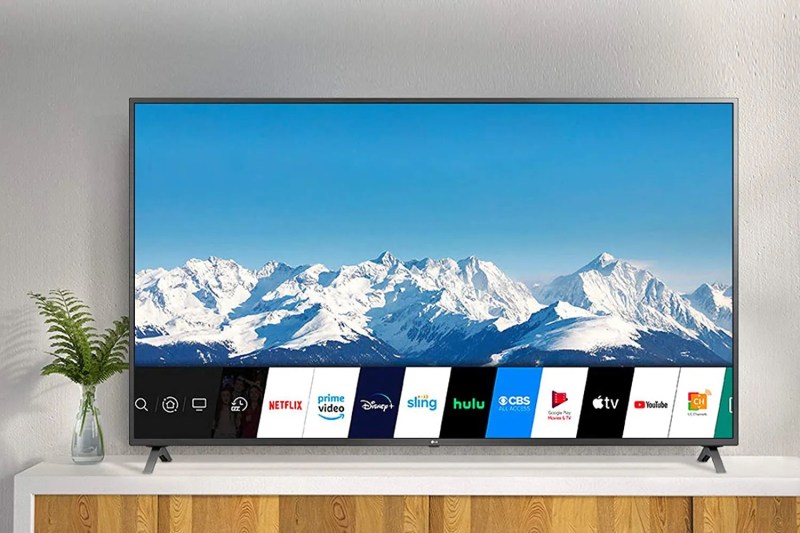 We are fast approaching holiday season, and one way to watch the best Christmas movies this year is with a new TV at the center of your home theater. You can even do so with some savings right now, as there's a Cyber Monday taking place on an 86-inch LG 4K TV at Best Buy. This deal drops the price from $1,250 to $900 for a total savings of $350, and if you're a My Best Buy Plus or Total member you'll save an additional $100, bringing the price down to just $800. You'll also receive free shipping with a purchase, which is a nice Cyber Monday freebie for such a large item.
Why You Should Buy the 86-inch LG UR7800 4K TV
One of the first things you need to consider when adding a new TV to your home theater is picture quality. The LG UR7800 delivers with 4K resolution and LED picture technology. Whether you want to spend your holidays watching the best World War II movies or the plopping down in front of the best shows to binge for the holidays, all of it will be presented in modern 4K clarity with this TV. It has an AI processor that upscales older content into 4K, ensuring everything you watch is as crystal clear as possible.
Another popular aspect of the LG UR7800 is its webOS 23 interface. With so much content being made these days, and with it sprawled across so many different networks and streaming platforms, it can be difficult to track down the content you're looking for. webOS 23 comes in handy here. It offers less searching and more streaming thanks to the next generation of AI technology. You can quickly and easily find all of your favorite content, as well as new content, and the LG UR7800 even comes with access to more than 300 LG channels. These include everything from comedy to sports, and go nicely alongside the TV's built-in access to streaming services.
With this Cyber Monday deal you can go big and place the 86-inch LG UR7800 4K TV at the center of your home theater for just $900. If you're a My Best Buy Plus or Total member, you can take it home for just $800. This makes for a Cyber Monday savings of $450, as it is regularly priced at $1,250.
Editors' Recommendations