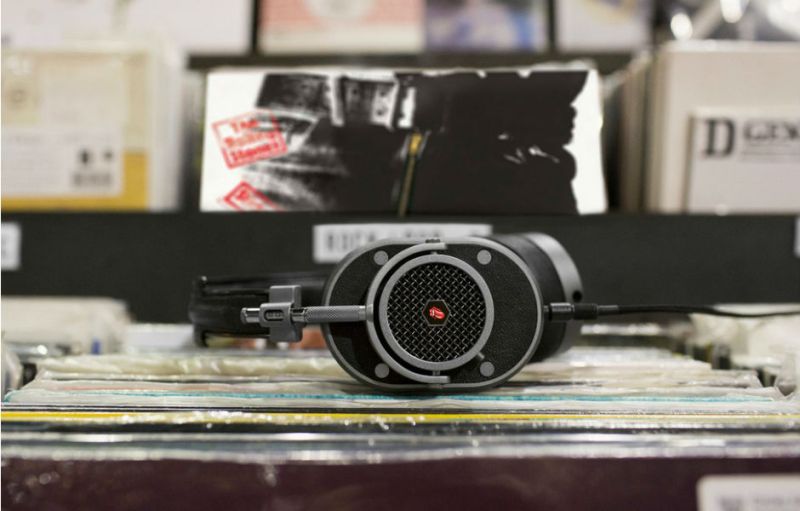 You may call yourself a Rolling Stones fan, but are you ready to prove it? Spotify and Master & Dynamic have teamed up to allow the band's biggest fans to put their money where their ears are.
On Wednesday, Master & Dynamic announced it will be creating a custom version of its MH40 headphones for Rolling Stones fans. There is a catch, however: you can't just buy them. Instead, you'll need to prove that you're a true fan of the band by using your Spotify account.
Related: How to grill a burger to perfection
In order to be chosen as eligible to buy the headphones, users must first be Spotify Premium subscribers. They will also have to be deemed to be "Superfans" of the Rolling Stones, which is determined "by length and depth of listening on Spotify," according to the press release Master & Dynamic issued.
Only 1,962 of the headphones will be produced — a tip of the hat to the year the band was formed. The custom headphones, unlike the standard MH40 headphones, feature the band's iconic logo emblazoned on the side of the ear cups, a commemorative plaque on the inside of the ear cups, a headphone stand, and a few Easter eggs that Master & Dynamic is leaving for fans to find themselves.
Fans who have met the above criteria will receive an email with a private link allowing them to purchase the custom MH40 headphones. The price will be $500, which is $100 more than the retail price of the standard MH40s. Whether or not the extra money is worth it to you probably says a lot about how much you love the Rolling Stones.
Fans of the band who aren't Spotify users do have a glimmer of hope: Master & Dynamic says that the headphones will go on sale to the public via its website on July 13, assuming they haven't already sold out.
This article originally appeared on The Manual's "brother" site, Digital Trends
Editors' Recommendations