Just like there always seems to be a new event at the Olympics that you hardly believe they put through, there are constantly new professional sports that we have to see to believe is a thing. You've probably been miniature golfing since grade school, going on cute dates with your parents, and then on to more competitive outings with your high school friends. Now, you could turn that experience into a professional athletic career. Here's the deal on professional mini golf.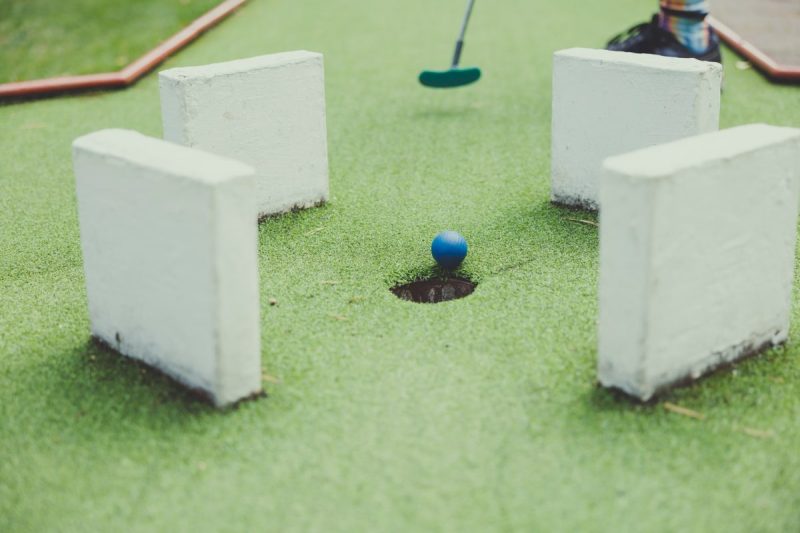 A little background
Most people have stepped foot on a putt-putt or mini golf course at least once. Called putt-putt, mini putt, goofy golf, and crazy golf, the game has been around for longer than you think.
The first known course was in Scotland, at the Ladies' Putting Club of St. Andrews.
In the United States, the first course started in California in 1916, called Thistle Dhu.
If you love those nighttime glow-in-the-dark courses, thank countries like Finland, which created the version due to the amount of darkness they see during the year.
Professional basics
Yes, miniature golf is a professional sport like its buddy golf, and is played in the U.S. and globally.
The U.S.
Categories
In the U.S., there are various age and gender categories.
Juniors (12 and younger)

Women, Seniors (50+)

Super Seniors (65+)
Main tournaments
As in regular golf, there are tournaments the professionals compete in.
Master's

U.S. Open

Other tournaments
Outside the U.S.
There is an international league as well, called the World Minigolf Sport Federation, or WMF, which has over 40,000 registered players representing a minimum of three dozen countries.
Categories
Youth

General Class

Seniors
Main tournaments
There are a lot of international championship tournaments that are broken down into categories.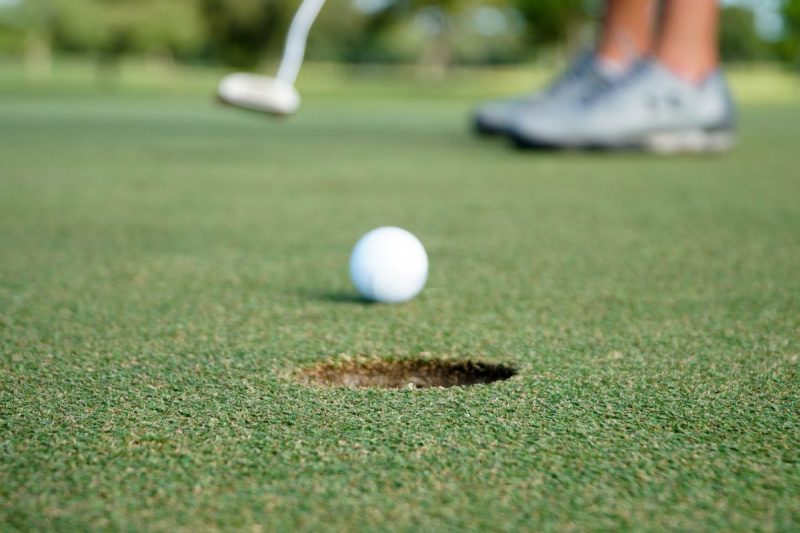 Mini golf as a sport
Is professional miniature golf like regular golf? Can athletes switch back and forth? You would think so, but mini golf takes a certain skill set. It might all have clubs and courses, but the mindset of players is different. While golf is more physically demanding, mini golf needs a fit mind to pull off those shorter putts.
When you watch, mini golf is more in line with playing pool than playing regular golf. Tricks are key, and mini golf is more fun (we think) to watch than golf.
OK, it looks like a bunch of kids were let loose in a sports complex and told to go crazy. But if you watch the shots, they are amazing. Those definitely took a lot of practice – and probably some mathematics – to get the trick right. The focus to sink those shots while what looks like hundreds of people are doing the same thing at the same time is also remarkable.
So, while mini golf isn't an Olympic sport — yet — it is assuredly a professional sport. Find a professional mini golf competition near you and check one out to see what it looks like in person.
Editors' Recommendations