When it comes to hardwearing, long-lasting, heirloom-quality cast-iron cookware, look no further than Providence, Rhode Island-based Nest Homeware.
Founded by Matt Cavallaro, a graduate of the Industrial Design program at the Rhode Island School of Design (who has used his cast-iron design skills to work with NASA, the U.S. military, the film industry, and various start-up companies), Nest Homeware's ultimate goal is to make "beautiful, highly functional, heirloom products."
They've certainly succeeded in doing so with the brand's existing line up of cast iron cookware, including a 4.5-inch egg pan, a nine-inch skillet, and a 3.5-quart Dutch oven with lid.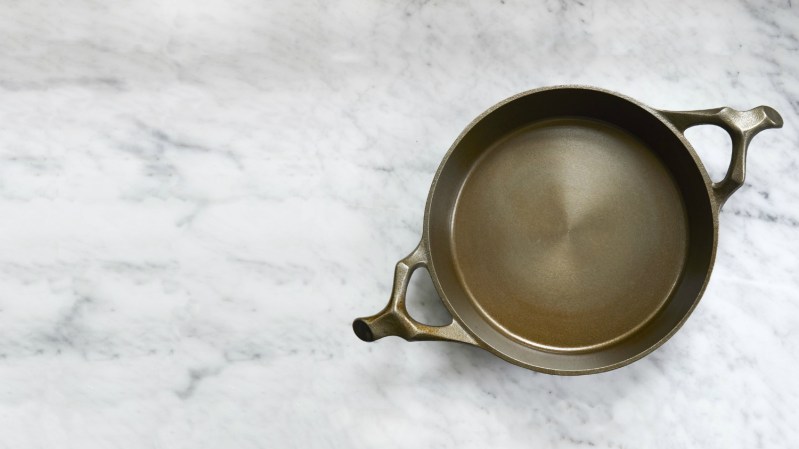 Each of the existing pieces in the collection is built from solid, American cast iron and are pre-seasoned with flaxseed oil, which, according to Nest Homeware, "gives [the cookware] a strong base of protection against rust, a naturally non-stick surface, and a lustrous bronzy hue. Some other cast iron cookware is seasoned with soy and vegetable oil blends and fired at very high temperatures, resulting in the black color," we're all familiar with.
The pieces' bronze color offer a striking contrast to the typical black, making Nest Homeware stand out even more brilliantly against neutral countertops or a black, overhead pot rack. Beyond the beauty of the color, though, lies the real star of the show: The nature-inspired, stick and twig-like structure of the cookware's handles. Expertly designed by Cavallaro, the almost delicate looking twig handles of the Dutch Oven transform a regular old pot into a work of art that not even Le Creuset has attempted. Without changing the basic form or function of the cast iron pans, Nest Homeware was still able to create a very unique and artistic take on these kitchen workhorses by simply stepping just outside of the box when it comes to pot and pan design. For that, we applaud them.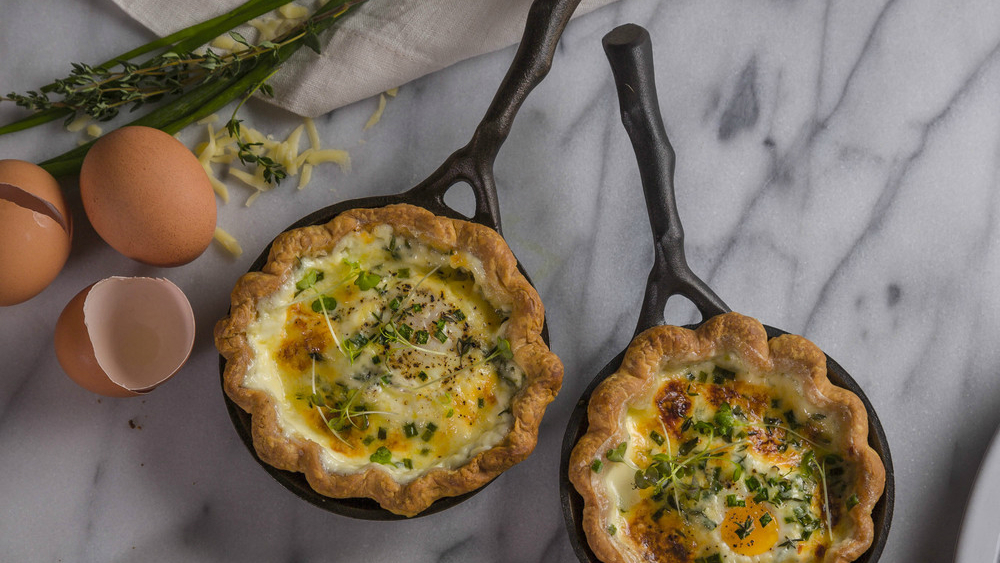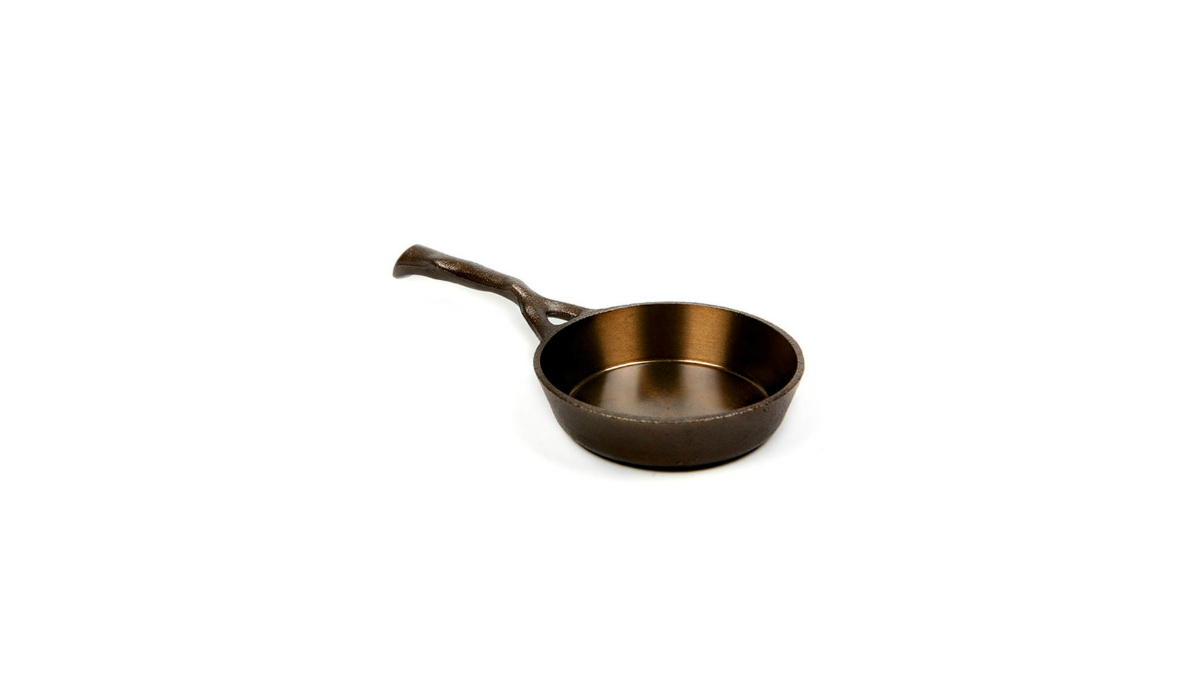 The 4.5-inch egg pan is great for, what else? Cooking eggs. But also excellent for cornbread, individual cakes, brownies, quiches, or pot pies.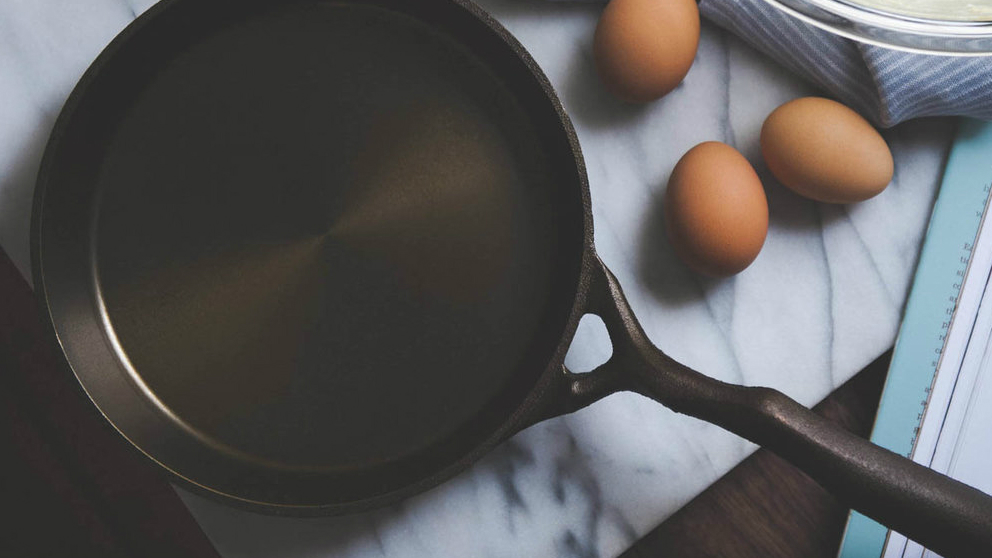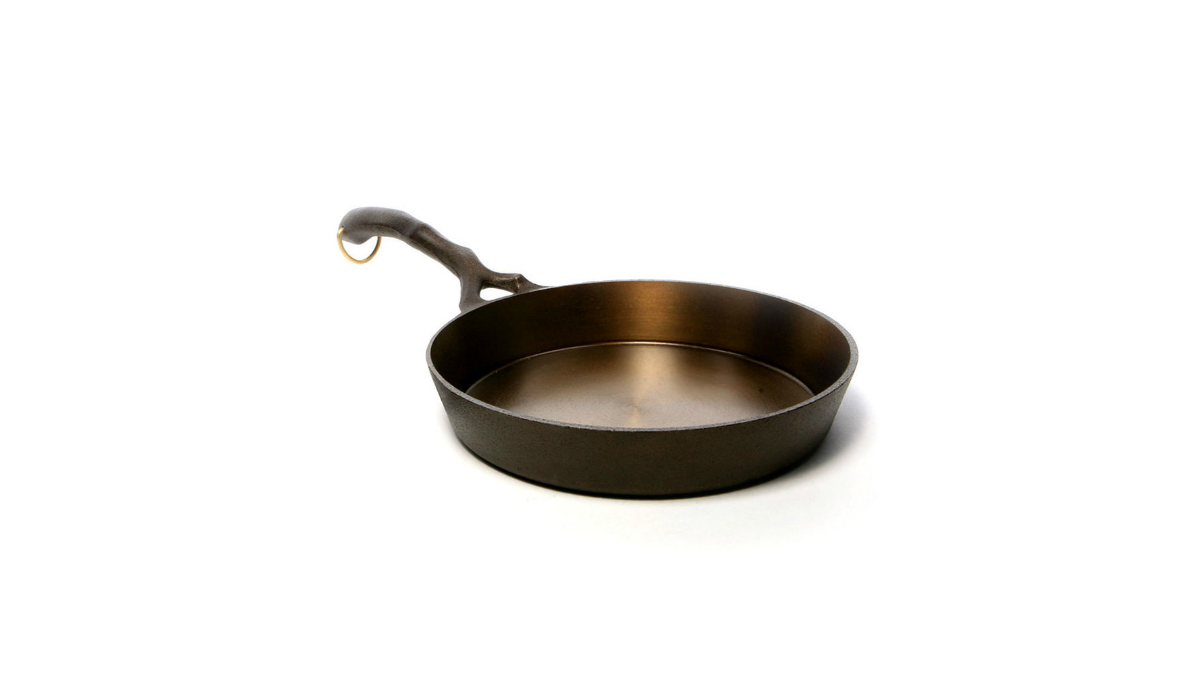 Nest brags of their classic skillet that it will "cook everything from steak & eggs to apple pie." And it will do it perfectly, too.
Two words: Pot. Roast.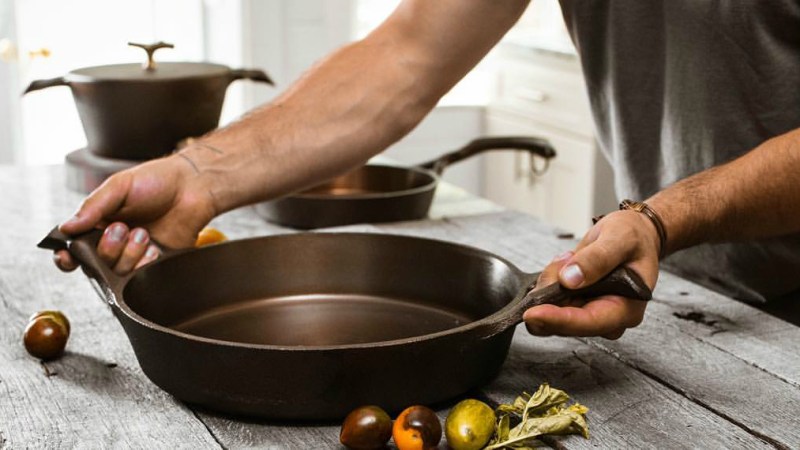 A new addition to the line-up of Nest Homeware pots and pans is also currently in the works over at the brand's Kickstarter (which has already received twice its funding goal and still has support spots available). The 12-inch skillet is the perfect final touch to this family of finely crafted cast iron cookware.
As for Nest Homeware's next projects? The brand hints that,"Nest will be moving into the rest of the home in the coming year – designing furniture, lighting, and other meaningful products to warm and serve your family." We'll be on the lookout for new additions to the Nest line and we'll be the first to let you know about it.
Now that you've got your sights set on this set of cast-iron cookware, take a few moments to learn how to properly maintain and care for it.
Editors' Recommendations