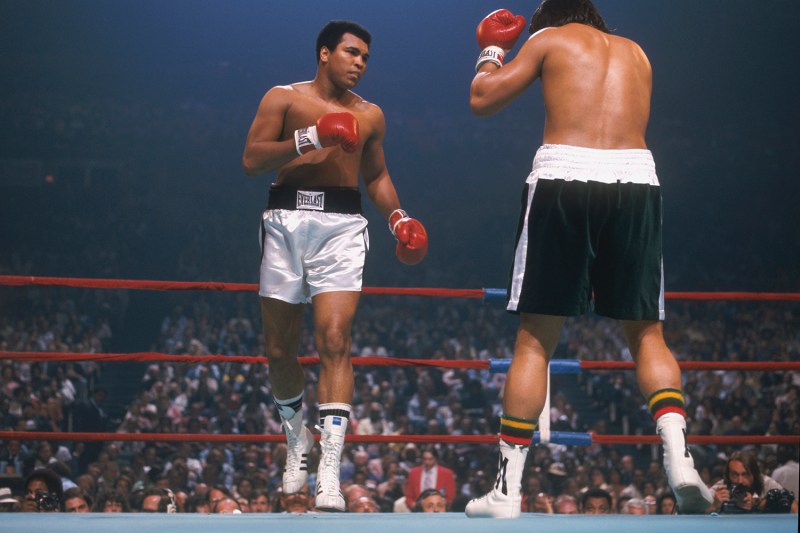 It's hard to fathom that American professional boxer Muhammad Ali was human and had a birthday like you and me. Born January 17, 1942, in Louisville, Kentucky, to the name Cassius Clay Jr., which he later changed after converting to Islam, the heavyweight champ won his first bout at age 12 when a bully stole his bike.
Ali went on to seal a boxing record of 56 wins and only five losses. Furthermore, 37 of those bouts ended in knockouts. More than just the arguably most significant sports figure in the 20th century, Ali was an activist and even received a Grammy nomination for his spoken word albums. (As if he could get any cooler).
It's only suiting we celebrate his birthday on January 17 in style: binge-watching the 10 best boxing movies of all time and slipping into our gloves for a sparring session.
Raging Bull (1980)
Stars
Robert De Niro, Joe Pesci, Cathy Moriarty
Directed by
Martin Scorsese
The black-and-white boxing drama featuring a young Robert De Niro is one of those sports movies that transcends its jocky genre. This heart-wrenching and captivating film (that everyone needs to watch), directed by Martin Scorsese, is about boxer Jake LaMotta, whose temper and inability to communicate slowly destroyed his life.
Rocky (1976)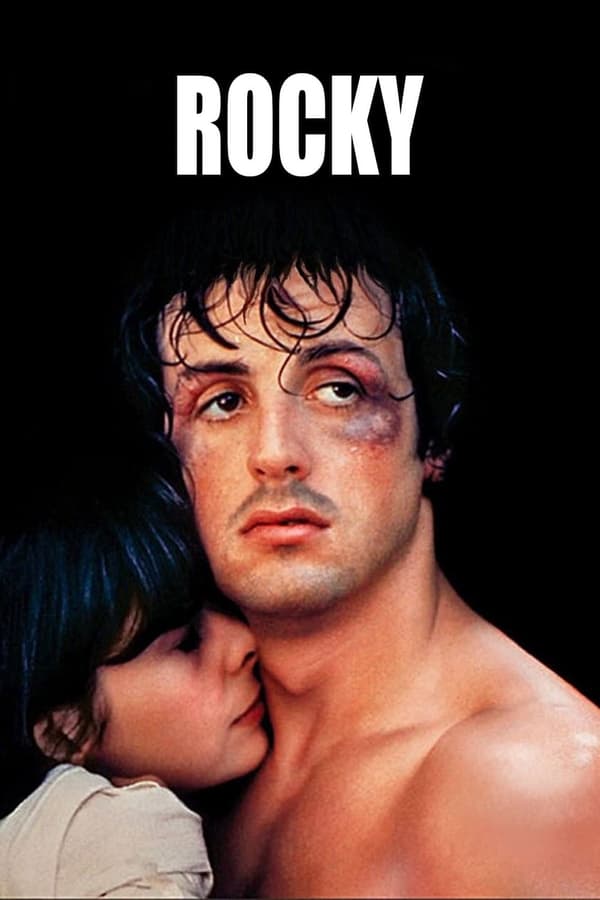 Stars
Sylvester Stallone, Talia Shire, Burt Young
Directed by
John G. Avildsen
Hands-down the most iconic and well-known boxing movie (and franchise) of all time,
Rocky
was written by and stars Sylvester Stallone. The original film follows the rise to fame of hot-head Rocky Balboa in an "American Dream" story full of hope, defeat, and a little more hope. Make it a marathon and watch The Italian Stallion in
Rocky II
,
Rocky III
,
Rocky IV
,
Rocky V
, and
Rocky Balboa
.
*Hears theme song by Bill Conti on repeat in our head.*
Ali (2001)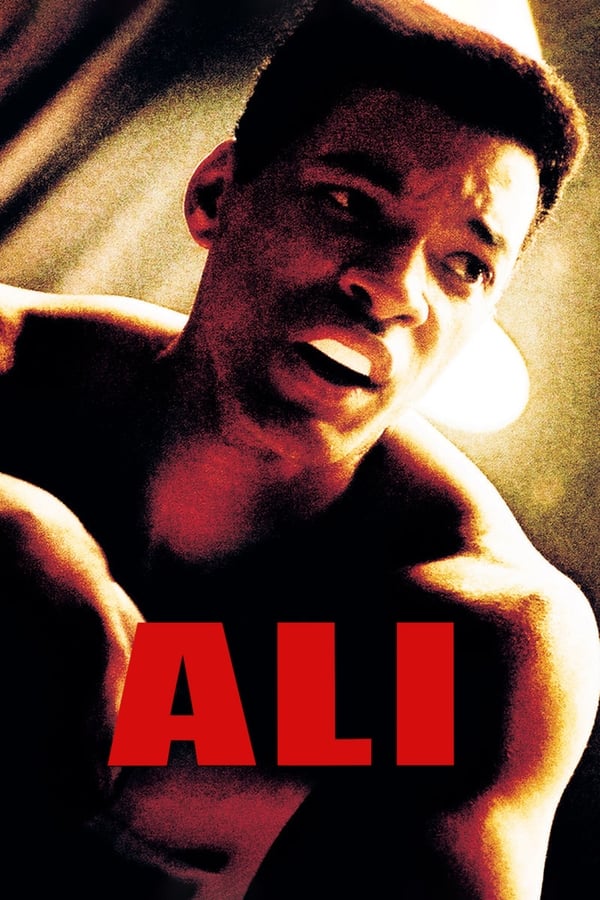 Stars
Will Smith, Jamie Foxx, Jon Voight
Michael Mann's Hollywood-ized biopic about "The Greatest" himself is a solid yet emotional history lesson on the man behind the legend. Will Smith turns up to deliver both the grace and raw emotion that characterized Ali. Set against the ever-important political and social 10-year span of Ali's height of fame, the film feels more like a true documentary. Turn this on before bed because it's definitely more on the mellow side.
The Harder They Fall (1956)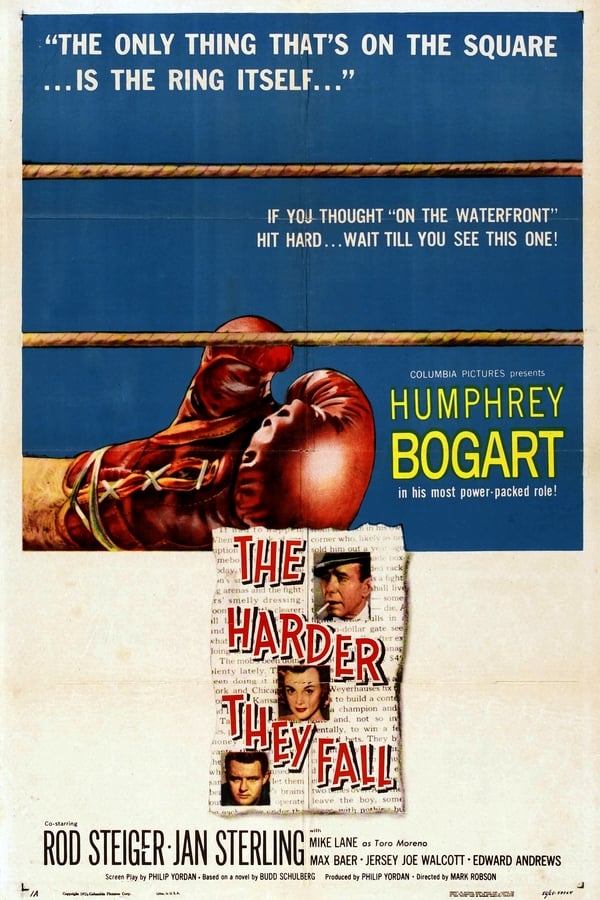 Stars
Humphrey Bogart, Rod Steiger, Jan Sterling
Seminal actor Humphrey Bogart plays a sportswriter who works for a corrupt boxing promoter to hype-up a leering but talentless boxer, Toro Moreno. This '50s film noir was Bogarts last-ever silver screen role and was nominated for an Academy Award. A complete classic that often gets overlooked, Bogart is phenomenal in his role as someone who is morally conflicted, down on his luck, better than anyone in the biz. It's also fun to see vintage depictions of boxing.
The Fighter (2010)
Stars
Mark Wahlberg, Christian Bale, Amy Adams
Directed by
David O. Russell
Can we all do a slow clap for Christian Bale? In one of his greatest transformations on screen, Bale plays the spiraling half-brother of real-life boxer Micky Ward (Mark Wahlberg), as the movie tracks how the two try working together to clench victory. The docudrama is one part inspiration, one part dark and gritty, and a heavy pour of entertaining, mostly thanks to Bale and the solid script.
The Manual streaming roundup
Million Dollar Baby (2004)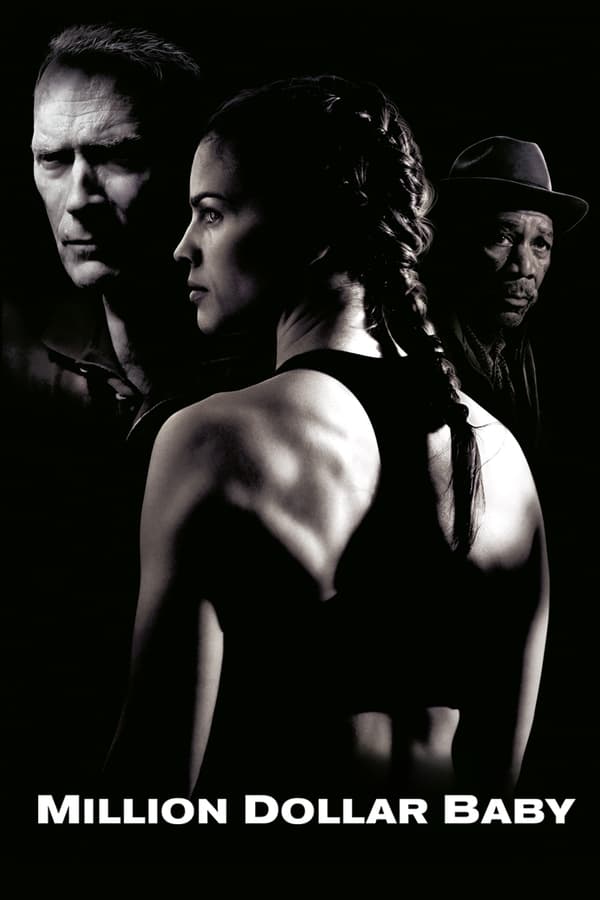 Stars
Hilary Swank, Clint Eastwood, Morgan Freeman
Directed by
Clint Eastwood
Clint Eastwood and Hilary Swank deliver TKOs in the sports drama
Million Dollar Baby
, which tracks the progress of Maggie Fitzgerald (considered too old to become a boxer and completely new to the sport), as she trains, wins, and… well, I don't want to spoil the ending. A film that shows the true transformative power of the sport, this movie is ace if you need a kick in the pants or workout inspo. Keep in mind while watching, golfing is
reportedly more dangerous than boxing
.
Creed (2015)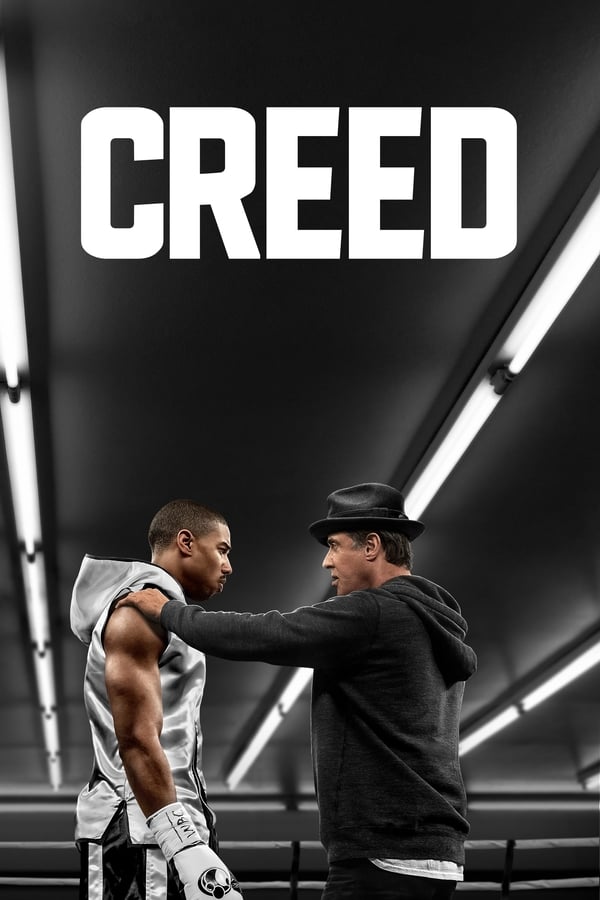 Stars
Michael B. Jordan, Sylvester Stallone, Tessa Thompson
Part spin-off, part sequel, Creed tells the story of Adonis Johnson (Michael B. Jordan), son of boxer Apollo Creed. Adonis seeks coaching from the legendary Rocky Balboa (Sylvester Stallone) and some really great fights, plenty of angst, inspiring speeches, and pumped-up montages follow. Haven't seen Creed II yet. Will report back.
Girlfight (2000)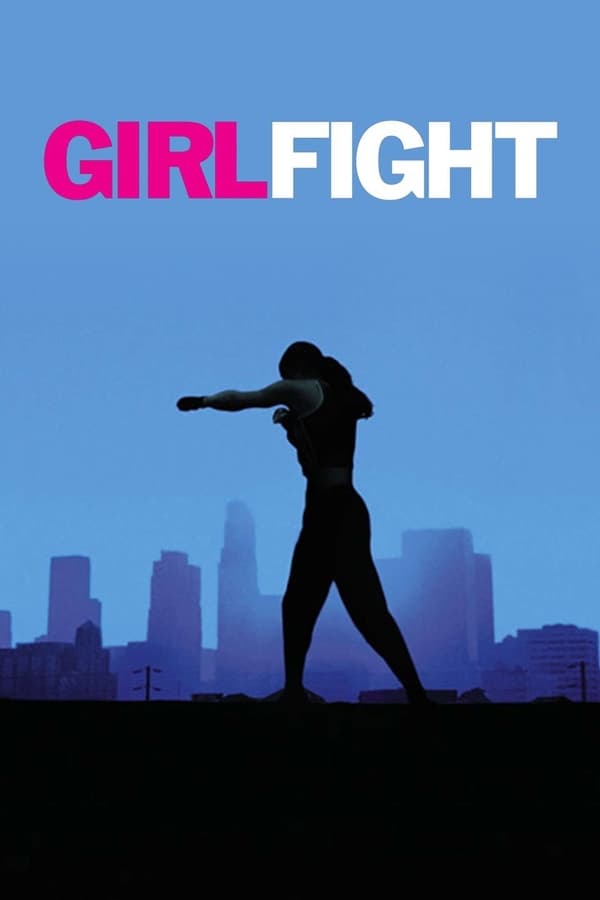 Stars
Michelle Rodriguez, Jaime Tirelli, Paul Calderon
Diana Guzman has a short fuse, lacks support at home, and is troubled with a capital T. Then she starts boxing and finds empowerment, discipline, self-respect. Yep, boxing can literally be magical in terms of personal and emotional transformation —… just ask these real-life newbies. Michelle Rodriguez kills it in the role of Diana, bringing her dominating presence, emotional depth, and iconic nose-down stare that makes us feel like she could kick our asses through the screen. It's a great independent, early-2000s flick.
Southpaw (2015)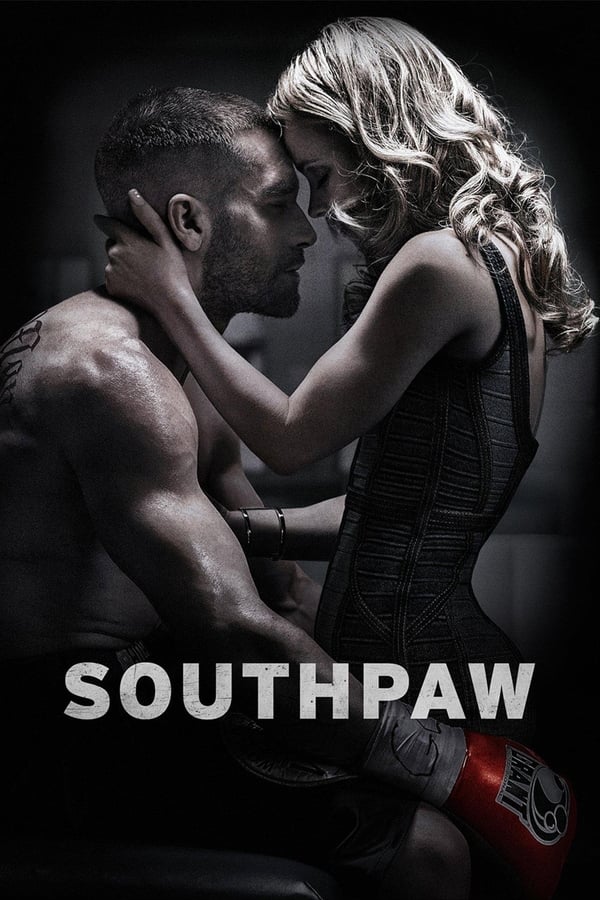 Stars
Jake Gyllenhaal, Rachel McAdams, Forest Whitaker
Directed by
Antoine Fuqua
Jake Gyllenhaal got shredded for this 2015 sports drama about junior middleweight boxer Billy Hope. Like many sports films, it's a story about fame, loss, redemption, family, and finding self-worth. Sign us up! Forest Whitaker plays former fighter and humble trainer Tick Willis, helping Hope along the way. It's no Raging Bull in terms of depth, but the scenes will make you want to start boxing immediately.
When We Were Kings (1996)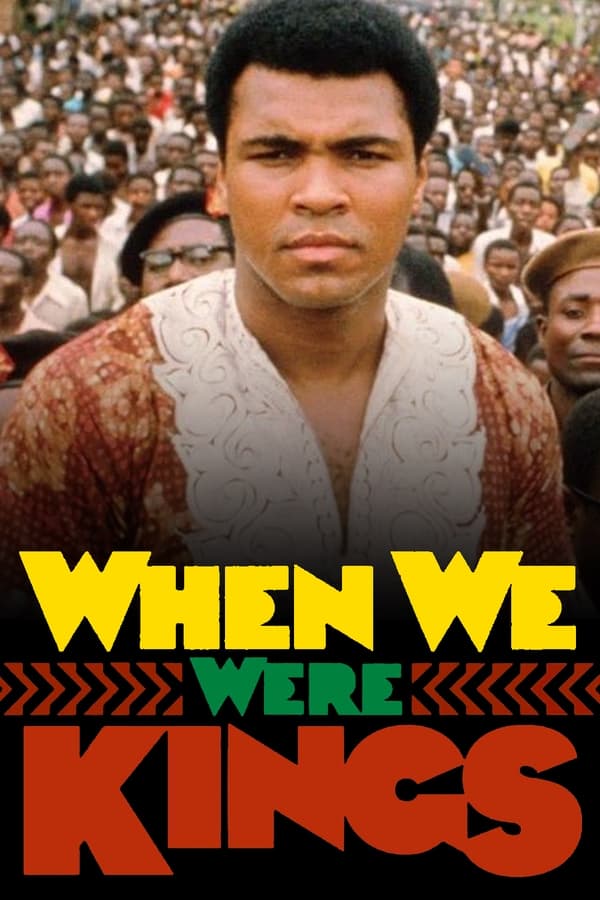 Stars
Muhammad Ali, George Foreman, Don King
We couldn't not include the Academy Award-winning documentary starring Muhammad Ali. Interviews, news clips, and other historical footage build up the buzz that surrounded the iconic "Rumble in the Jungle" fight between the reigning champion George Foreman and challenger Ali. Politics, personalities, and pop culture collide into one hell of a great film.
Editors' Recommendations