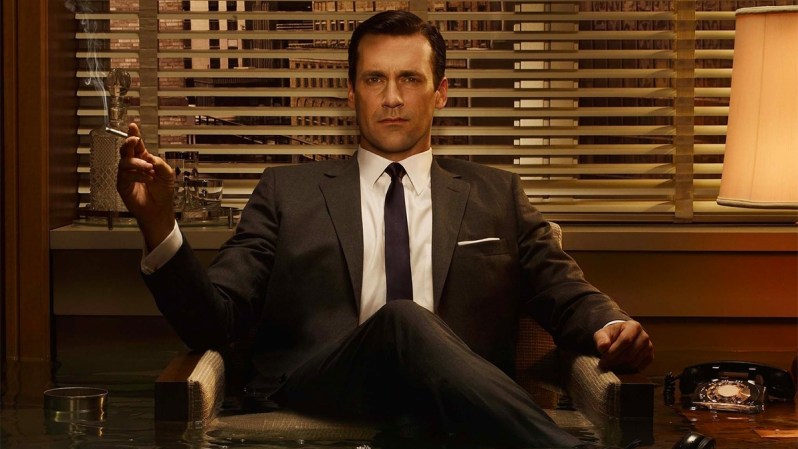 Last week, over 200 props, costumes, and decorations from Mad Men were launched on ScreenBid, an online auction marketplace for movie buffs. Even if you weren't a ride-or-die fan of the series, Mad Men's tasteful eye for aesthetics, style, and overall mise-en-scène were indubitably brilliant.
We here at The Manual dug through the auction list to find the best bid-worthy items so you can live your best Don Draper lifestyle … or simply spruce up your home or office space with some unique, mid-century pizzazz. Just as the show took some of us on a remarkable, retro exploration through '60s, you can now pass this feeling on to your friends, family, and loved ones with these blasts from the past.
Most of the items featured in the auction are furniture, such as this beautiful cherry wood side table ($125), the Peggy Olson's office couch ($1,200), the reception desk from SC&P ($700), and Pete Campbell's peculiar blue painting ($1,100). These pieces will give your home or office that "American Dream" look that.
Some of our favorites include a sleek pair of wall speakers ($125), John Mathis' tie clip ($175), this stunning vintage side hutch ($150), and, of course, Don's gold hamper ($300). There are some cheaper, less sought-after items for true fans that are just looking to have piece of TV.history, like Don and Megan's placemat set ($50), Harry Crane's wardrobe goody bag ($50), and this old-school baking dish ($50).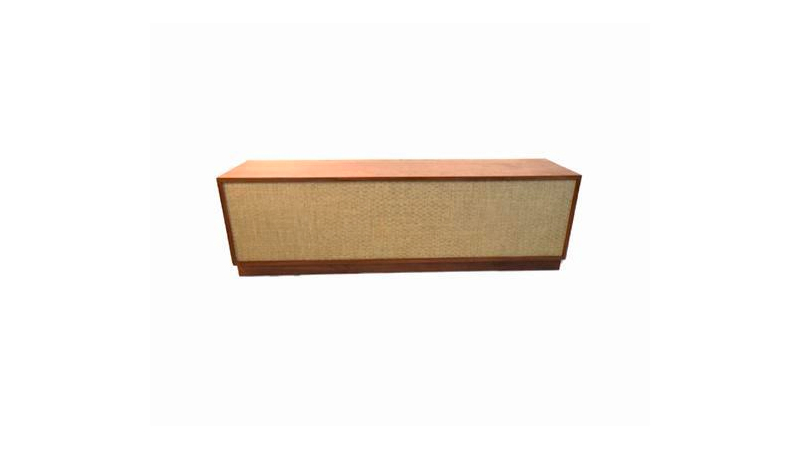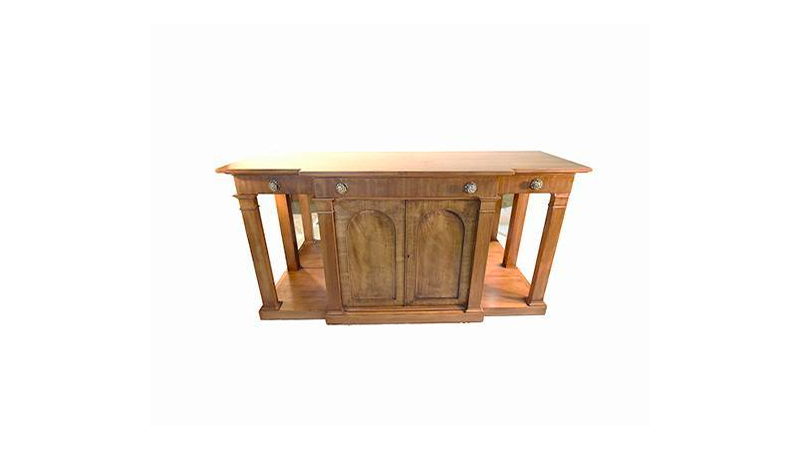 The Mad Men auction will close lots at 4 p.m. PST on Friday, April 6. This means you still have plenty of time to outlast other bidders on Mr. Draper's rare and fancied cherry red 1964 Chrysler Imperial Crown convertible — which is currently priced at $37,500. You can check out the full range of offerings here.
Note: Prices listed reflect the current bid amount at time of publication, and are expected to increase.
Editors' Recommendations