Looking back at the course of a lifetime, you can usually identify a clear path that reveals its own logic only when viewed in hindsight. For most, it involves a number of years of schooling, the last of which are tailored toward training for a specific career, a few unsettled years of working one's way into that career, a few years settling into the work, and then steady progress toward retirement with, ideally, plenty of promotions and fulfillment along the way.
Promotions and fulfillment aside, though, that standard arc isn't exactly electrifying when laid out so bare. Little surprise then that beloved and perennially awkward actor and comedian Kyle Mooney didn't follow the standard arc to his spot as a regular cast member on Saturday Night Live, not to mention myriad appearances on other television shows and in films, including Brigsby Bear, which Mooney co-wrote.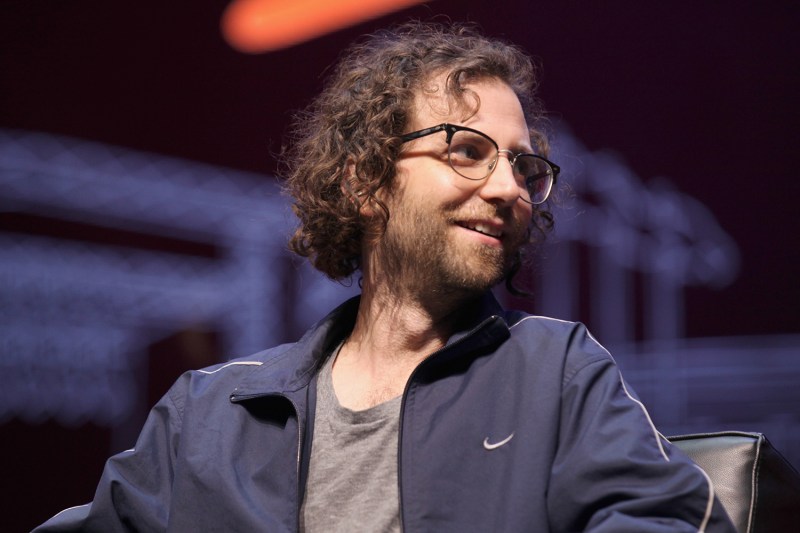 That said, there was a clear path to Mooney's current lot in life. He grew up in San Diego, California making home movies with friends using a Handycam camera his dad bought for him in the early 1990s. In high school he got into hip-hop production, forming a group he and his buddies called Instruments of Intelligence. Mooney by then had a ton of camera and audio recording gear and he not only performed but also produced the group's songs and videos.
A solid amount of amateur production, writing, and acting experience under his belt, Mooney set off for college.
"I went on to USC and I started doing improv and sketch comedy, and ultimately met and made some friends doing that, including Beck Bennet who's now on SNL with me, and our friends Nick and Dave and all of started making videos for YouTube," explains Mooney. "This was kind of at the beginning of YouTube. We were called 'Good Neighbor.' That was our sketch group, and we found some popularity online and kind of parleyed that into a living."
"I'm fortunate, I know," Mooney goes on, "to have been able to do — well to be making videos to end up being on Saturday Night Live. I grew up with the Dana Carvey, Mike Meyers, Phil Hartman, Sandler, Chris Rock, Farley, that era. And then when I was in middle school and high school it was Will Ferrell, Cheri Oteri, and then when I was in college, it was the Lonely Island time, Andy Samberg, Bill Hader, all those dudes, and I remember seeing Samberg, and he and all those guys were super influential, because they came up through the internet, and they were making internet videos, and they got on the show. And that's essentially what we did."
"I'm fortunate, I know," Mooney goes on, "to have been able to do — well to be making videos to end up being on Saturday Night Live."
Asked how it felt to be on the upcoming 45th anniversary of SNL, Mooney admitted that "it's definitely intimidating, the legacy. Whenever I think in terms of that, and whenever those [past cast members] roll through the show, most of them are lovely, and that helps, but I don't even think of myself, I don't compare myself, because I think I would just get … bummed out."
When not not comparing himself to people at his current role as a player on a vaunted comedy show, Mooney has taken on a role as spokesman for SToK Cold Brew coffee, spreading the word about their new SToK-bbatical initiative that encourages people to "take a break and get paid to pursue your passions."
SToK is offering three lucky applicants $30,000 each to take a break from work and do whatever it is they have always wanted to do, from ice climbing to spearfishing to … scrimshaw? Whatever your thing is, Mooney and SToK want you to go for it. Why does he feel he makes a fitting ambassador for a coffee company encouraging this kind of opportunity?
"This is the chance for someone to get some money, to leave their job temporarily, and do what they love. I'm fortunate enough to go on a SToK-bbatical pretty much every day of my life. I was fortunate enough that my dad bought us a camera, but when we started making videos back then. Had it not been for that, we wouldn't have been able to shoot anything. But we didn't know where it would go. Any little help someone can get to get there, to their thing."
To enter, you need to write a 300-word essay on what you currently do and what you would do, should you be one of the winners. You can apply here.