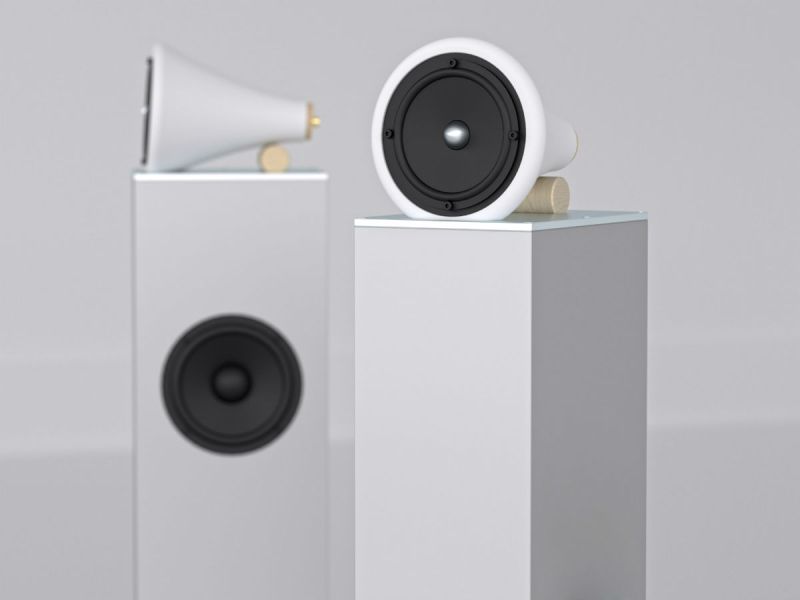 Are you in search of a pair of speakers that don't just sound good, but look good as well?
With the enormous selection out on the market, it can be daunting to go shopping for speakers. Some sound good, but clash with your decor at home. Other look good, but the sound, well, the sound doesn't sound so good. San Francisco-based designer Joey Roth decided to conquer that problem by creating a set of speaker towers that look so good, guests will think that it's a design piece meant to decorate your home.
Roth got his start after studying industrial design at Swarthmore, partnering up with his wife and muse Jana Roth. He's created terracotta planters that water themselves made just for herbs and succulents, and a minimalist teapot crafted from steel and glass that doubles as a work of art. Roth combines a mix of form and function with an aesthetic sensibility that fits with today's modern lifestyle. Joey Roth describes the speakers like this: The Ceramic Towers are mass-loaded transmission line enclosures that extend frequency response down to 40 hz (f3) while maintaining the Ceramic Speakers' phase and time coherence. The speakers sit at a slight upward angle off the floor, thanks to maple rods and a CNC'd pocket
The towers are clean, minimal, and fit into the homes of those who appreciate clean lines and minimal design. So go ahead and splurge. You'll be able to get romantic to Serge Gainsbourg, bob your head to Kendrick Lamar, or lip sync to Madonna in style. Plus, it doubles as a design piece that will be sure to catch the eye of all your guests as they come into your home to hear that crisp, clear sound.
For more information, visit joeyroth.com.