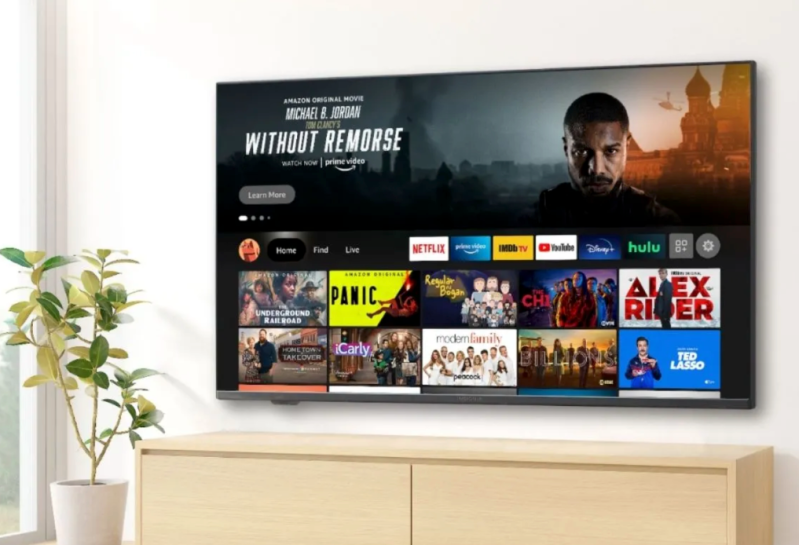 With Black Friday slowly rolling on us, there are many great early Black Friday deals you can take advantage of, such as this North Face Black Friday sale on outdoor stuff or this Tumi Black Friday sale on wallets, bags, and suitcases. One of the things that's great to grab during Black Friday and Cyber Monday is electronics, and that's why we're already seeing great sales on things like TVs. Take, for example, this 50-inch Insignia TV deal from Amazon, which knocks $100 off the original price to bring it down to just $200, which is a steal.
Why you should buy the Insignia 50-inch Class F30 Series
One thing that's great about the F30 Series from Insignia is that it's very budget-friendly, especially since the brand was created under the premise of being budget-oriented but still provides great features. That's how you can get a 50-inch TV that gives you 4k resolution. The whole thing is also built on the Fire TV platform, so if you're in the Amazon ecosystem, this is perfect, and if you aren't, then you still get access to all the apps you'd expect on any other major smart TV platform. You might also be surprised to hear that the F30 Series supports HDR10, one of the better HDR standards, and that means you'll get excellent contrast and image quality compared to a traditional TV without HDR.
The F30 Series also has a few great features that make life very convenient for you, starting with the remote that has a microphone in it, allowing you to search and control the TV using your voice. Since it's an Amazon platform, voice control extends to the Amazon Echo, so if you'd rather not grab the remote, you can sit back, relax, and control the TV completely hands-free. Luckily, the TV also supports both Miracast and Apple AirPlay, so you aren't completely left out of the rain if you aren't within the Amazon ecosystem or don't want to use it.
Overall, this 50-inch Insignia F30 Series is a great TV to grab if you want something that's both cheap and good, especially with this deal from Amazon that knocks the price down to $200 from $300. It's not perfect, but for that price, it's an excellent early Black Friday deal you should take advantage of.
Editors' Recommendations