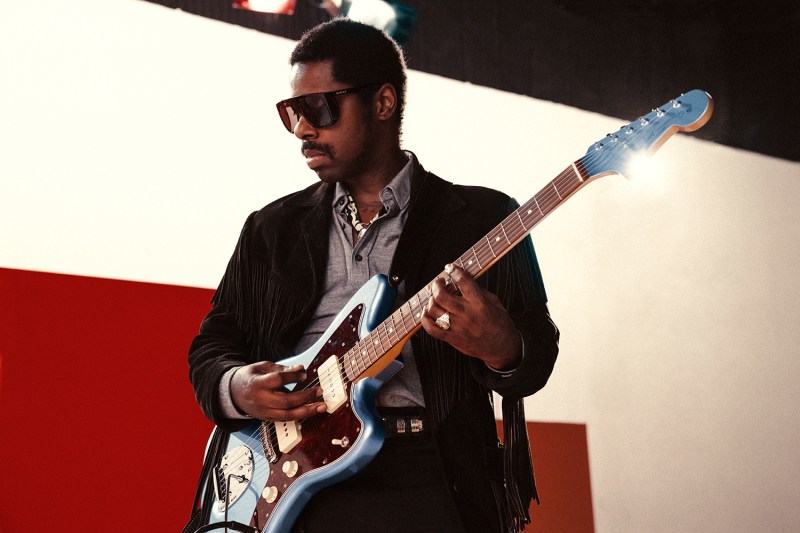 If you're thinking of jamming along with some of the best music movies of all time during your time off this holiday season — or need a gift for someone who will — a new musical instrument is something to consider. Fender has unleashed some early Black Friday deals, which makes a great opportunity to land some savings alongside a new electric guitar or bass. The savings are pretty substantial, with discounts reaching as high as $350 on electric bass guitars and prices as low as $800 on electric guitars.
Why You Should Shop the Fender Black Friday Sale
Fender is one of the most iconic brands in the music business, with its electric guitars taking over the rock and roll scene in the 1960s and 1970s. The Fender Stratocaster is legendary, played by the likes of Eric Clapton, Jimi Hendrix, Mark Knopfler, and Buddy Holly. In Fender's early Black Friday sale you can land the Aerodyne Special Stratocaster for a , marked down from $1,300. The Vintera '50s Stratocaster Modified is also marked down quite a bit, seeing a $240 price drop to a . One more Stratocaster to consider is the Vintera '50s Stratocaster, which is seeing a super low .
And nearly as infamous as the Fender Stratocaster is the Fender Telecaster, another electric guitar option. Among these Fender Black Friday deals is the Fender Player Plus Telecaster, from its regular price of $1,100. A more stylish option is the Player Plus Nashville Telecaster, which is from its regular price of $1,130. There are several electric bass guitars available as well. The Fender Player Precision Bass is in this sale, and the Player Lead III is . If you find yourself often improvising on the bass guitar, the Player Jazz Bass has some improvisational style and is only $800 in this early Black Friday sale.
Alongside the electric guitars and electric bass guitars highlighted in this Fender Black Friday sale, you'll also find some decent Fender clothing discounted, including shirts and hoodies. So don't hesitate to start your holiday shopping with these Black Friday deals. There's a lot to scour through for the musician in your home, as well as the music lover.
Editors' Recommendations