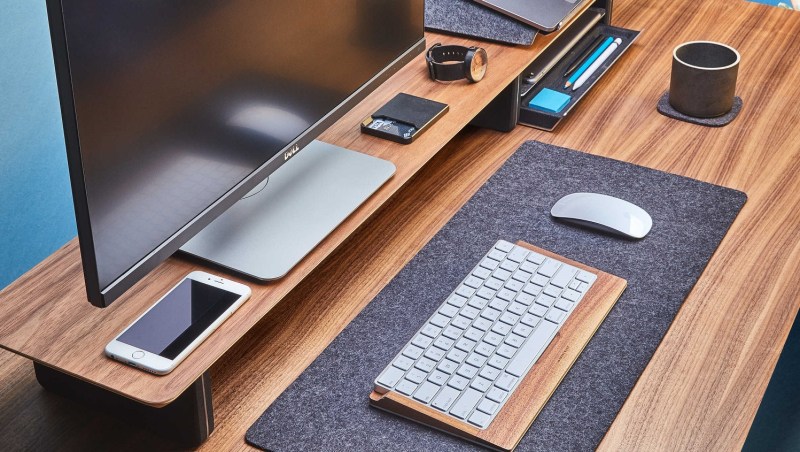 As devices change and evolve, we find that we're always running out of space for the next great thing.
Portland wooden case and accessory manufacture Grovemade has come up with an updated version of their desk system to help solve this problem. Enter the Grovemade Desk Shelf System.
The four-piece collection is made from premium, all-natural materials and is the result of months of research concerning how professionals work and organize their environments. We're talking lots of cork, wood, and aluminum as beautiful, thought-out finishes.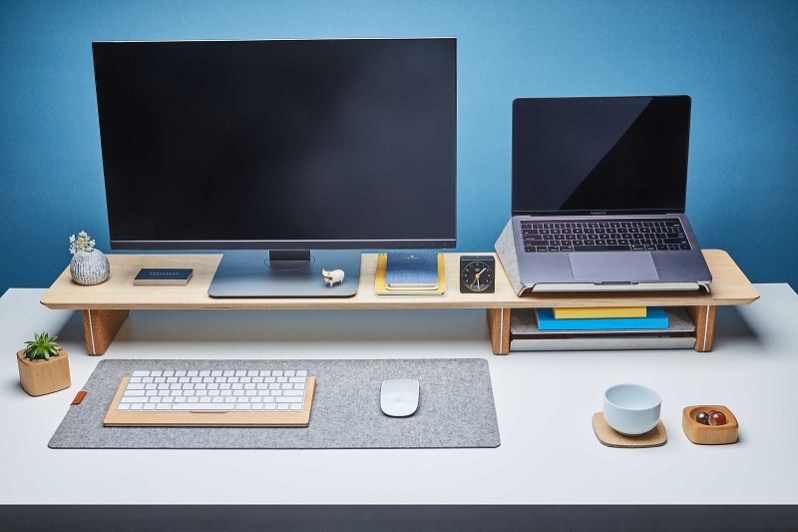 "You shouldn't need to bulldoze your things out of the way to get to work," said Grovemade co-founder Ken Tomita through a press release.
It starts with the Desk Shelf, which raises your monitor to a more appropriate eye level and frees space on the top of the desk for extra storage. The Walnut Desk Shelf features blackened cork hand-dipped into sumi ink, which results in a handsome black hue. The Maple Desk Shelf is lighter in appearance and takes its cues from the natural cork color.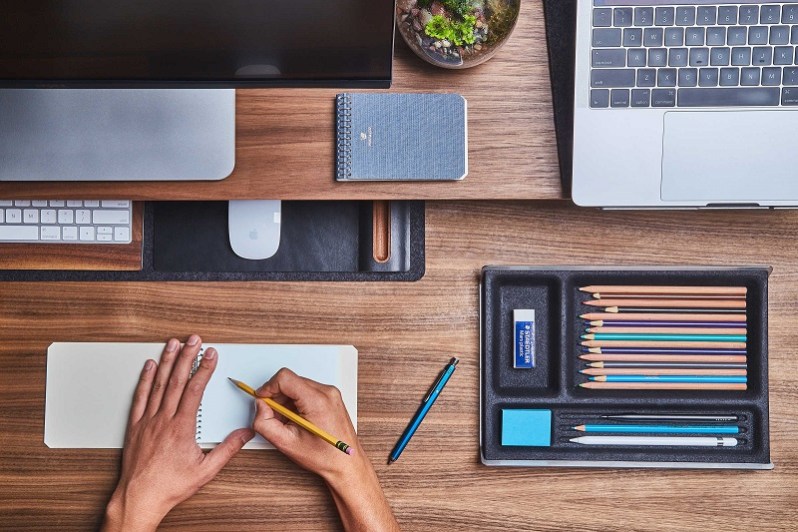 Next, the Wool Felt Laptop Lift is an excellent place setting for the core piece of your office environment: the computer. German merino wool felt and authentic full-grain leather help protect the exterior of your computer from scrapes and dings with movement. A similarly built Desk Pad makes a great coaster or home to a wireless mouse.
Lastly, the Desk Tray gives a home to smaller items like pens, pencils and a notepad that seemingly find themselves all over traditional desks.
The entire setup would surely give you the best-looking college dorm on campus or even for a new apartment. It's a great way to get maximum functionality out of a minimum setup without breaking the bank. Each piece is available separately, but the entire collection can be had for under $400.
Everything is lightweight too, so transport is a breeze.
All these stellar design pieces are on sale now over at Grovemade's online store.
Editors' Recommendations