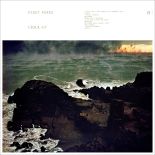 On March 7th, Fleet Foxes announced its long-awaited and highly anticipated third album, Crack-Up, which releases in mid-June. The band also unveiled its first piece of new music since 2011's Helplessness Blues. Titled "Third of May / Ōdaigahara," the track finds Fleet Foxes picking up from where the band left off six years ago.
Running nearly nine minutes long, "Third of May" is a track of epic proportions powered by piano, electric twelve-string guitar, string quartet, and the group's trademark sparkling harmonies. It consists of multiple movements and finds the group more confident than ever. The song opens on a vigorous note with with frontman and songwriter Robin Pecknold's voice projecting loudly and clearly backed by the twelve-string. "Third of May" builds to its climax in the fifth minute before mellowing into an extended coda.
When asked about the song's title in an interview with Pitchfork's Matthew Strauss, Pecknold offered two sources: "My friend and bandmate Skyler Skjelset's birthday is May 3, and our album Helplessness Blues was released on May 3, 2011. The song 'Third of May / Ōdaigahara' is about my relationship with Skye. It addresses our distance in the years after touring that album, the feeling of having an unresolved, unrequited relationship that is lingering psychologically. Even if some time apart was necessary and progressive for both of us as individuals, I missed our connection, especially the one we had when we were teenagers, and the lyrics for the song grew out of that feeling."
Upon its release, Fleet Foxes' self-titled debut made a profound impact on the international musical landscape, earning them Uncut's first ever Music Award Prize, and topping numerous "Best of " lists, including Rolling Stone's 100 Best Albums of the 2000's and Pitchfork's 50 Best Albums of 2008. Helplessness Blues received similarly high praise upon its release in 2011, and if "Third of May / Ōdaigahara" is any indication, Crack-Up will as well when it is released on June 16, 2017.
Fleet Foxes' "Third of May / Ōdaigahara" is available now on Amazon , iTunes, and Spotify, and Crack-Up comes out on June 16 through Nonesuch Records.